Weiss Ratings: Best time to buy crypto is upon us
Weiss Ratings posts an article written by their chief crypto analyst, Juan Villaverde, who compares what's happening in the market now to the situation years ago when Bitcoin's price soared high to a never-seen-before level. He believes that the best time to buy Bitcoin since 2015 is "upon us", when the current sharp correction happens.
Despite the correction Bitcoin saw recently, analyst from Weiss Ratings believes that the best time to get back into the crypto market is "upon us".
After its price surge to $8,373 on May 16th, analyst Juan Villaverde said that BTC was ready for a correction, which as usual in crypto, it could be sharp.
Looking at the price movement ever since, Bitcoin hasn't managed to get back to the May 16's price level yet so far, although it started approaching $8,000 again in the last couple hours.
Villaverde compared what is currently happening to how it was back in 2012 and 2015 when previous Bitcoin bull market just began.
For example, in January 2012, Bitcoin suffered a 45% correction that brought its value to $4 from $7, after seeing a rally from $2 in just 2 months.
But the Weiss Ratings' chief crypto analyst said that the correction was actually the launching pad for a bull run that took Bitcoin into a four-digit territory for the first time in history, up to $1,200 by December 2013.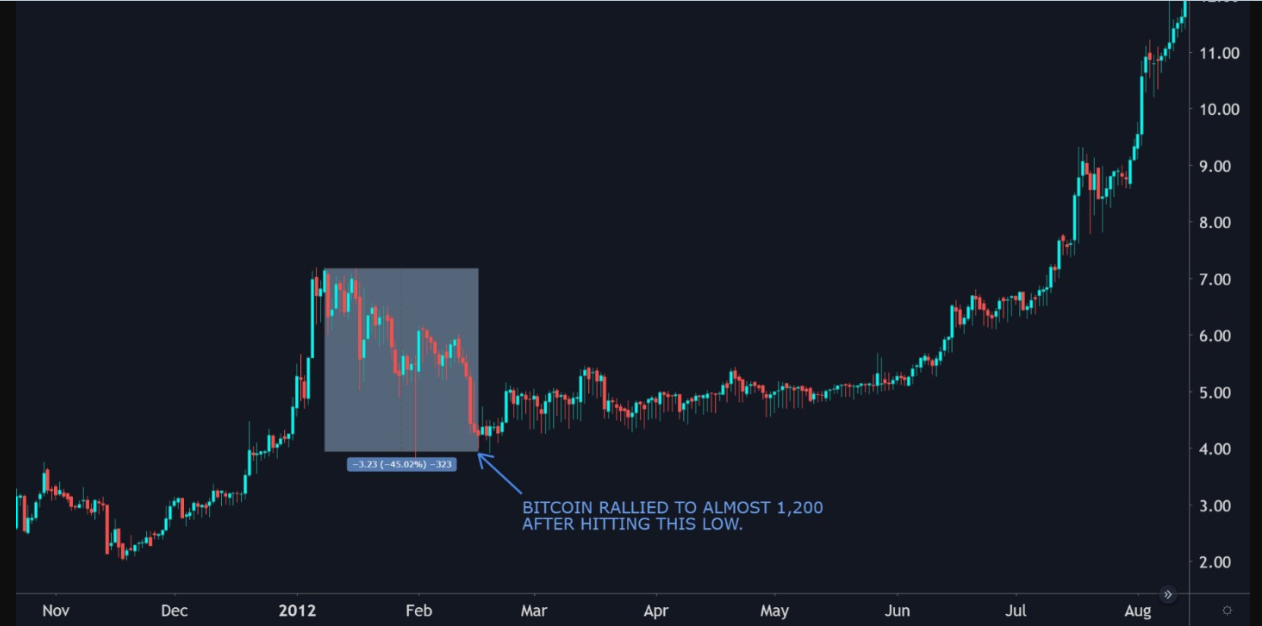 Similar thing happened in 2015 when it hit $500, then dipped to $300 seven days later. The pullback was then followed by a rally up to Bitcoin's all-time high of almost $20,000 in December 2017.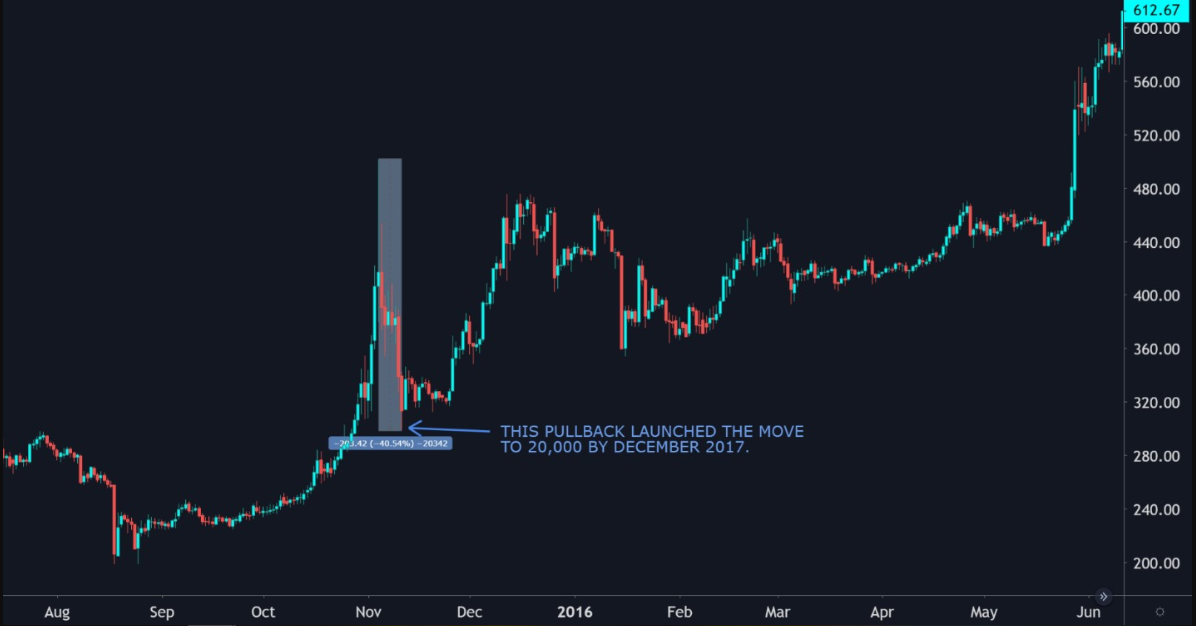 Ultimately, the question everyone is so eager to know the answer is, "How do we know history will likely repeat itself this time around?"
"No one knows for sure," Villaverde answered honestly.
However, he referred to the things that have happened to Bitcoin since it hit it's all-time high, such as:
1. Bitcoin's use is almost at its all-time high, at around 450,000 transactions in a day. The 24-hour transaction volume is said to be on levels never seen since late 2017, just days before the price hit $20,000.
2. Bitcoin network's transaction fees are at their lowest level since August 2017, despite the high transaction volume.
He then highlighted technological upgrade that makes the aforementioned possible, such as SegWit and the Lightning Network and came to the below conclusion:
1. A major rally that confirms the beginning of a bull market is happening.
2. The rise will be sustained by greatly improved fundamentals.
3. The sharp correction is an opportunity for investors to get into the crypto market.
"When the sharp correction happens, it will be the best Bitcoin buying opportunity since 2015," he said confidently.
Follow Chepicap now on Twitter, YouTube, Telegram and Facebook!

Chepicap is now LIVE in Blockfolio! This is how you receive our latest news in your portfolio tracker!