BTC is approaching $8K again, almost all top 100 are gaining
The crypto market is back to bullish again as almost all cryptos in the top 100 are gaining, Bitcoin (BTC) is back on track to $10,000.
Bitcoin (BTC) shows that it's not going down without a fight. After a couple of downward moves, the largest crypto by market cap is back approaching $8,000 at $7,900 after a 3.46% gain in the last 24 hours.
All the top 10 cryptocurrencies are gaining, with the biggest gain is seen by Cardano (ADA) with 4.4% at $0.08, followed by Bitcoin Cash (BCH) with 4.22% at $408.
Ethereum (ETH) is back on track to the predicted $300 price level with a 1.15% gain at $246. Meanwhile, Binance Coin (BNB) is going above $30 again after a 2.3% gain that brings the price to $31.5.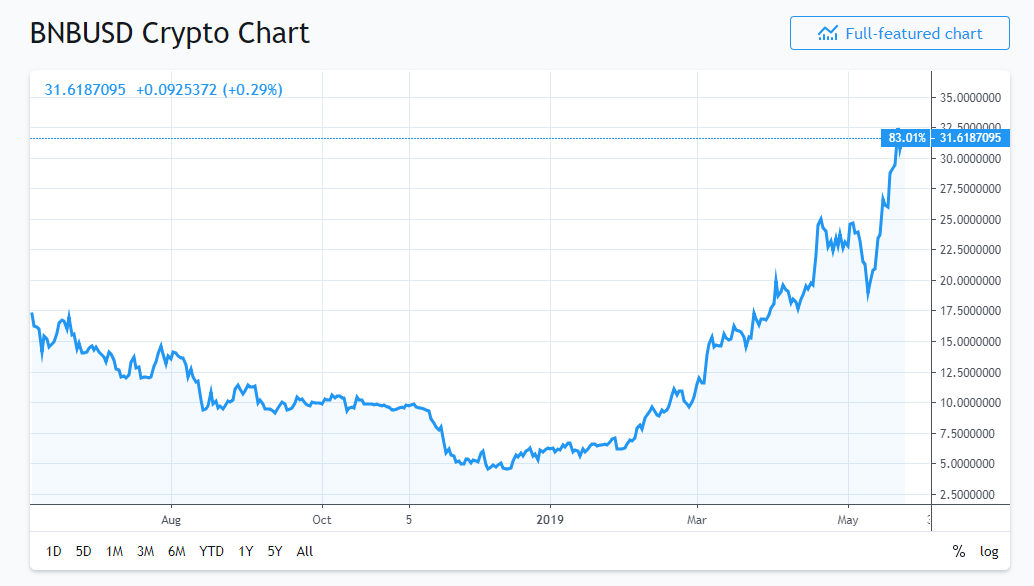 BNBUSD Chart provided by TradingView
Top 100
The top 100 is dominated by green with very few exceptions. The top 3 gainers are WAVES with 27% at $3, followed by Santiment (SAN) with 25.7% at $1.2 and BitTorrent (BTT) with 23.1% at $0.001.
Among the few losers are Insight Chain (INB) with -14.3% at $0.27, Zilliqa (ZIL) with -3.6% at $0.02, STEEM with -1.6% at $0.38, DigixDAO (DGD) with -1.5% at $34.2 and Bitcoin SV (BSV) with -0.8% at $101.5.
Total market cap is $246,455,720,847.
Is altseason here already? Check out Chepicap's YouTube channel to find out.
WATCH: Altseason COMING, but NOT here yet... This is what we need to see first!
*All prices are correct as of writing time
Follow Chepicap now on Twitter, YouTube, Telegram and Facebook!

Chepicap is now LIVE in Blockfolio! This is how you receive our latest news in your portfolio tracker!