What is the Matic Network (MATIC) and why is it rising?
The Matic Network, among the first Binance IEO projects launched via the exchanges incipient Launchpad. Notably, this project has grown in hype this month as one of the first altcoins to break the trend with Bitcoin and usher in talk of an altseason increasing by a titanic 10x within the past few weeks. So what's behind this rally, and what is MATIC?
The Matic Network (MATIC) had its initial IEO on Binance's Launchpad back in April raising around $5 million and managing to sell all 1.9 billion tokens.
Since around the time of its initiation into the world of crypto, the token has managed gains of approximately 1000%, with its volume overtaking some of the biggest players in the crypto arena at times, beating out the likes of Bitcoin Cash (BCH) XRP and Litecoin (LTC).
What is Matic?
Matic aims to remedy the plague which affects almost all blockchains, scalability. However, Matic has a particular proclivity towards scaling EThereum.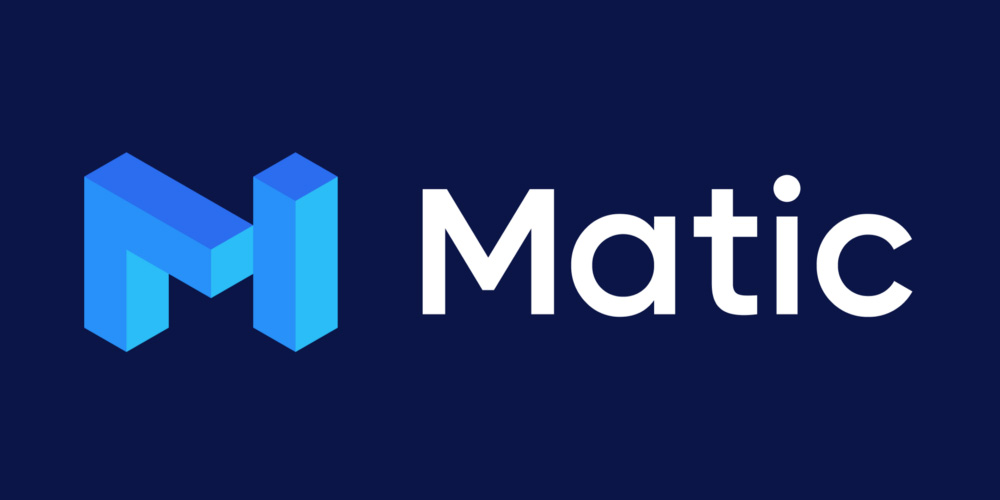 Matic uses its layer-2 scaling platform built upon a modified version of plasma – a scaling infrastructure specifically designed for ETH - and proof of stake side chains to provide a scale-up solution for the Ethereum blockchain, enabling dApps (and transactions) to function as they should without any of the drawbacks currently facing the network.
Matic's meteoric rise
As mentioned MATIC has enjoyed a supreme rise in its infancy, gaining around 1000% in May, smashing into the top 100, and outperforming many of the top altcoins in terms of volume, and Bitcoin itself in terms of returns.
As of right now, MATIC is down from its peak this month, citing a retracement of -44%, but still managing to hold on to the vast majority of its impressive gains, single-handedly proving that altseason may indeed be brewing.
MATIC/USD Chart provided by Tradingview
What's causing MATIC's rise?
There's no escaping the gravity of the 'Binance effect' whether it be a coveted listing which propels a coin to new heights, and endorsement from the exchange, or, indeed, being introduced upon its nascent Launchpad token sale.
The fact is Binance controls a large majority of the crypto market, an association with Binance in some way shape or form is almost always beneficial.
Further to this, Matic recently joined Binance Info's transparency initiative, a venture which aims to keep investors updated with the various goings-on, of participating cryptocurrencies.
Matic Network has officially joined Binance Info's transparency initiative. By sharing project-related information such as news and progress reports on Binance Info, Matic is contributing to keeping the community informed.

Check out our page here: https://t.co/pzAdw2ltPb pic.twitter.com/Ky6VPt7PGm

— Matic (@maticnetwork) May 20, 2019
Matic also recently caught the attention of the community by snagging the investment of Coinbase, via their venture subsidiary, Coinbase Ventures:
Matic is proud to announce @coinbase ventures as our seed investor.
We are ecstatic to have the Coinbase team supporting us and aim to work towards realising mutual network effects.

Some of which are listed below 👇👇 pic.twitter.com/VKckY43YTn

— Matic (@maticnetwork) April 30, 2019
The benefits of this coalition saw Matic integrate USDC on its sidechains, enabling Coinbase wallet users to leverage Matic in order to transfer and trade assets instantaneously. The firm also relayed that dApps deployed on the Matic Network would be accessible via the Coinbase wallet.
Due to these bullish developments, people have understandably drawn two and two together, assuming that Coinbase will soon list Matic… after all, it is in their interest now.
#Matic is the next big thing in crypto realm, and those who don't believe that will regret it. Wait until it is listed on coinbase people 😂 then your gonna hate yourselves for not investing in it.

— Nawwaf Albahar - نواف البحر (@princeneno007) May 20, 2019
$matic listing on @coinbase is going to happen this summer. Screenshot it. https://t.co/Q5IDrFgBtY

— 🐳 (@CryptoMatic_) May 19, 2019
@brian_armstrong when will you be listing matic on coinbase?

— nade (@wojackNPC) May 21, 2019
While speculation is rife, there has been no official nod to any potential of listing as yet; but that hasn't stopped investors hopes from skyrocketing along with Matic's price…
What do you think about Matic's meteoric rise? Is this justified? Or will we see it crashing down to earth sometime soon?
Let us know your thoughts in the comments!
Follow Chepicap now on Twitter, YouTube, Telegram and Facebook!

Chepicap is now LIVE in Blockfolio! This is how you receive our latest news in your portfolio tracker!