Bitcoin Cash's hashrate comes close to being controlled by one mining pool
While Bitcoin Cash may have fended off the hacker who exploited a bug during the upgrade process, BCH is once again in the news, this time because it's hash rate is dangerously close to being controlled by one mining pool.
According to a Reddit post, Bitcoin Cash's hash rate came very close to being dominated by one mining pool, BTC.top. At the time the post appeared on Reddit, BTC.top controlled 53.47% of the hashrate.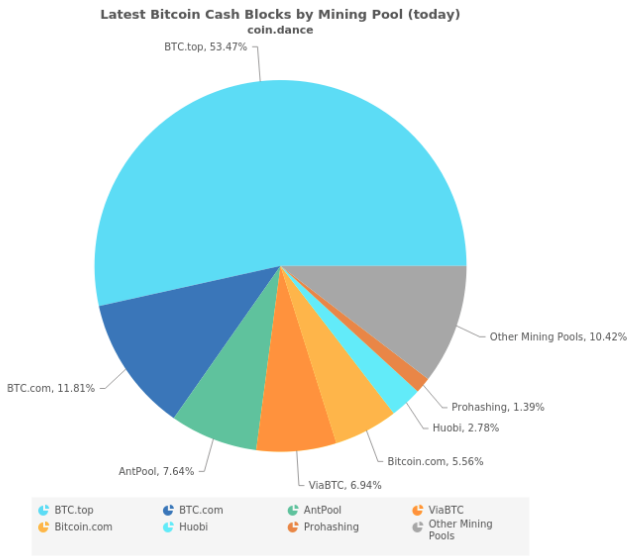 Given that the mining pool controlled the majority of the hashrate, it would have given BTC.yop the power to double spend all Bitcoin Cash, halt transactions as well as successfully launch a 51% attack against the network.
However, at the time of writing, BTC.top's control has been steadily decreasing, currently at 40.28%, still making up a bigger portion than any other mining pool. Worrying considering the decentralized nature inherent with cryptocurrencies.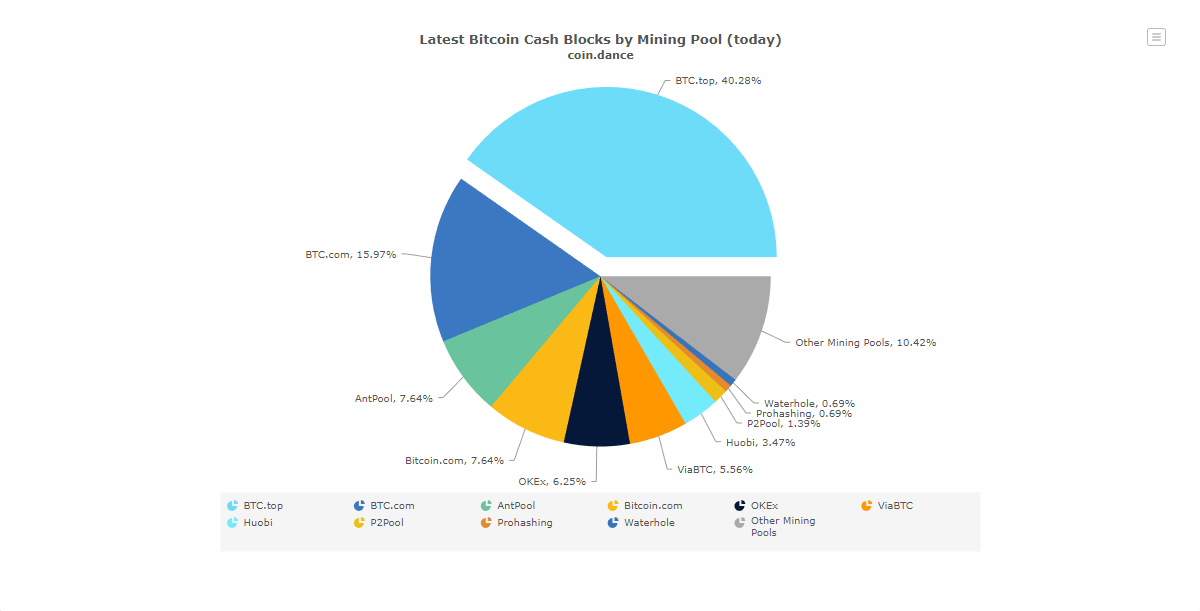 As AMBCrypto reports, this isn't the first time BTC.top has dominated BCH's hashrate. On January 3, 2019, the same mining pool controlled 50.2% of the total hashrate for Bitcoin Cash. Additionally, the China-based private entity mined about seven consecutive blocks earlier today, presenting a major problem of BTC.top decided to use that hashrate.
Follow Chepicap now on Twitter, YouTube, Telegram and Facebook!

Chepicap is now LIVE in Blockfolio! This is how you receive our latest news in your portfolio tracker!