The big crypto pullback is halted, BTC trades above $7,300
Almost all cryptocurrencies have recovered since the recent crypto pullback, as things seem to have settled down during the weekend crypto market, which looks promising with green candlesticks all over the board.
It appears that the much-feared crypto pullback has come to an end, at least for now as things have settled down while we are well on our way into the weekend.
Bitcoin's sudden price drop was halted just above $7,000 yesterday, while at the same time the altcoin avalanche went into reverse.
Total market capitalization is sitting back above $230 billion again.
The world's number one cryptocurrency is back into the green, and is currently trading at around $7,300, with more than a 3% gain on the day, and has been side trading for the last half of the day.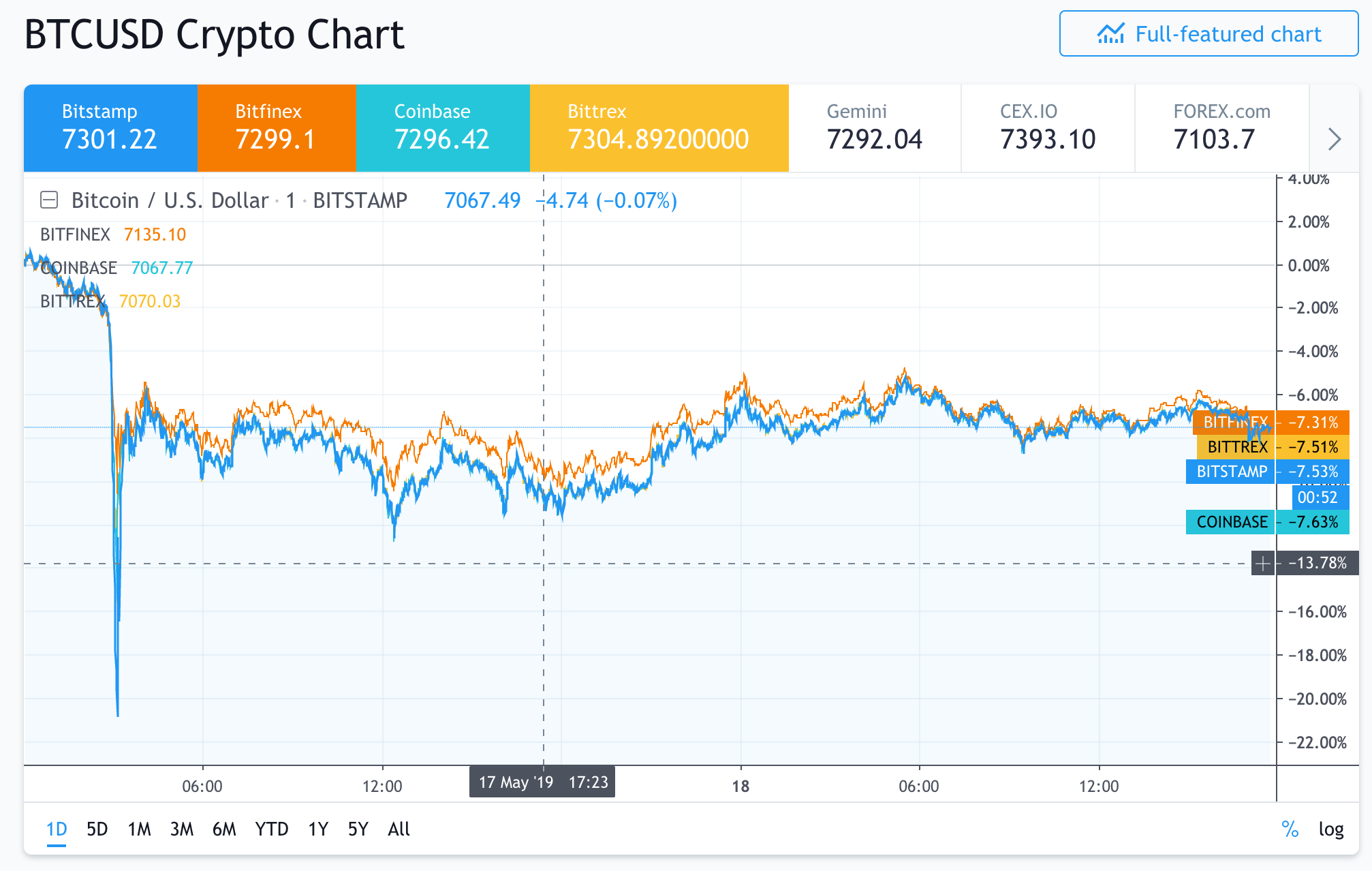 BTC/USD Chart provided by TradingView.
Top 10
The top ten is back in the green again, with Binance Coin taking the lead with a surge of 11.30% following its recent double digit dump. BNB is trading again above the $27 price mark. Stellar has as well recovered well with almost 8% today following its 14% dump previously. Both Cardano and Bitcoin Cash are as well showing gains of almost 4% on the day.
XRP is showing the smallest gain on the day, with a minor increase of 0.63%.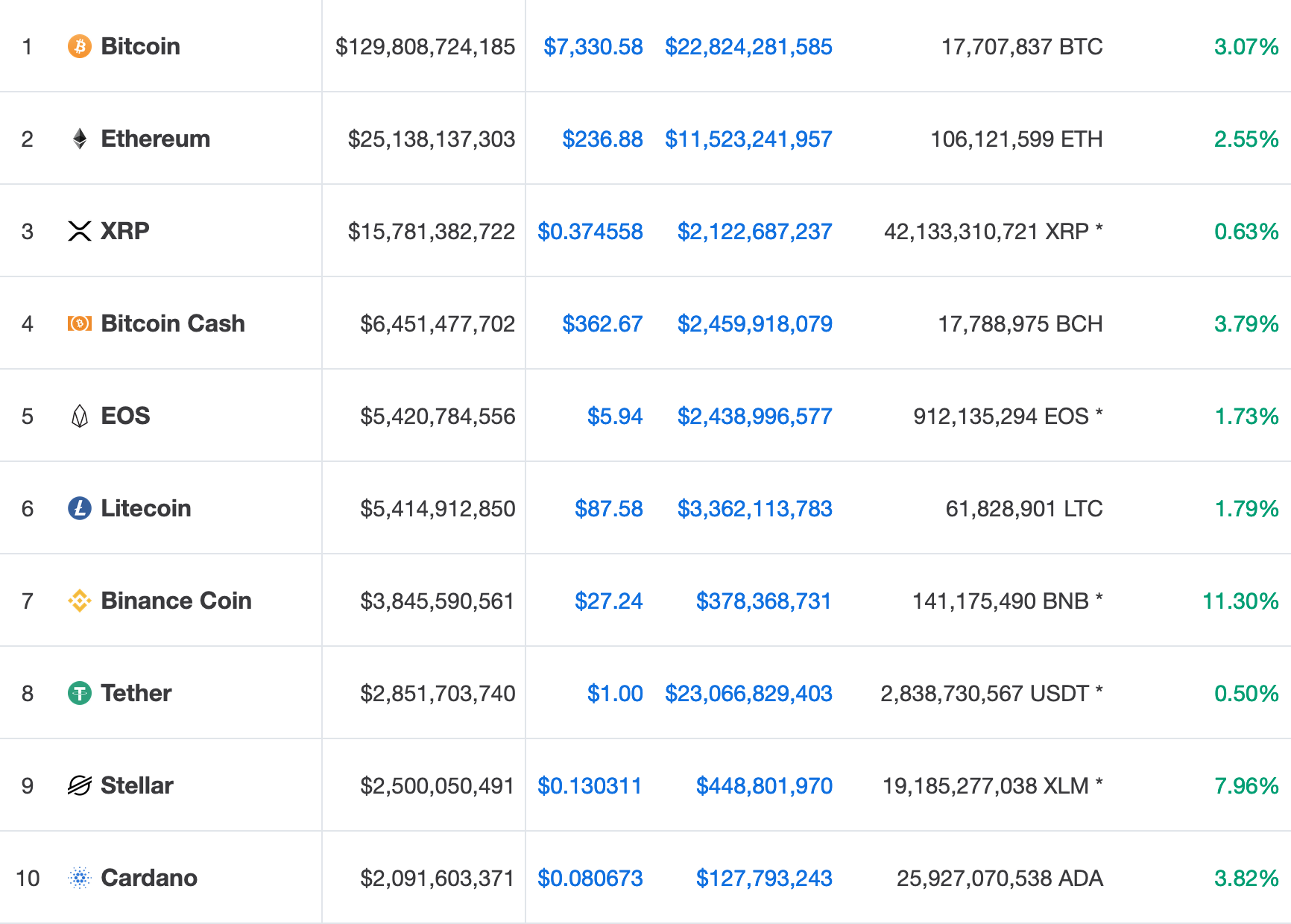 Top 100
Green dominates the top 100, with BitTorrent as the biggest gainer of the day, with a 29.10% gain in the past 24 hours.
Among the 8 coins that are showing losses today, Arcblock is having the worst day with -4.4%.
Now that we have seen that pullback, let's get on with this long-awaited bull run already.
As always, stick with Chepicap for more updates.
Bitcoin to $10 likely! This is what it takes to get there Subscribe to the Chepicap YouTube Channel for more videos!


Follow Chepicap now on Twitter, YouTube, Telegram and Facebook!

Chepicap is now LIVE in Blockfolio! This is how you receive our latest news in your portfolio tracker!