Biggest gains on Binance: Ravencoin up 35%, SingularDTV up 45%
With the reopening of Binance well underway, many altcoins on the exchange cite major increases across the board. However, there are three cryptocurrencies currently ruling the roost, RavenCoin, SingularDTV, and OpenANX …
The Binance exchange opened around 1 PM UTC, followed by a live frenzy of buying and selling, as expected, altcoins shot up, left right and center as Bitcoin slumped as a result.
Pouring fuel on the fire was Exchange Boss CZ who reinterred the exchanges latest giveaway of 50,000 BNB – an apparent thank you to his loyal customers. The only requirement to be included in the giveaway? You have to trade 1 BTC worth of cryptocurrency… as if there wasn't enough anticipation.
You can cancel orders now. Trading, placing new orders & deposits resumes in 30 min or so. Withdrawals will follow shortly after that. Thank you for your support in this tough week. A detailed recap will follow. 🙏🙏🙏🙏🙏🙏🙏🙏🙏🙏🙏🙏🙏🙏🙏🙏🙏🙏🙏🙏🙏🙏🙏

— CZ Binance (@cz_binance) May 15, 2019
Once the trading frenzy ensued it was instantly clear which altcoins were pumping, with multiple alts citing double-figure percentage gains, and some gaining 4-5% in a matter of minutes.
Three such cryptocurrencies which are currently citing the highest percentage gain on the platform in 24 hours are OpenANX (OAX), SingularDTV (SINGLS) and Ravencoin (RVN)
First up relaying an increase of 37% was Ravencoin RVN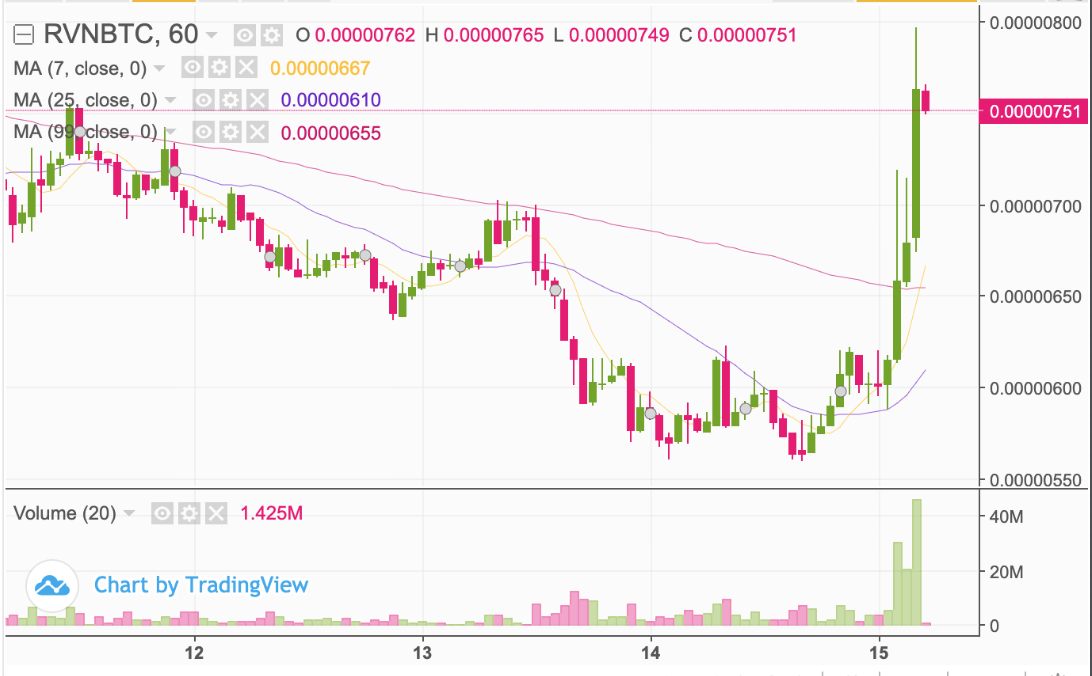 RVN/BTC Chart provided by Tradingview
Another altcoin completely blasting off the charts is SingularDTV (SNGLS) citing a monolithic increase of 45% at its peak: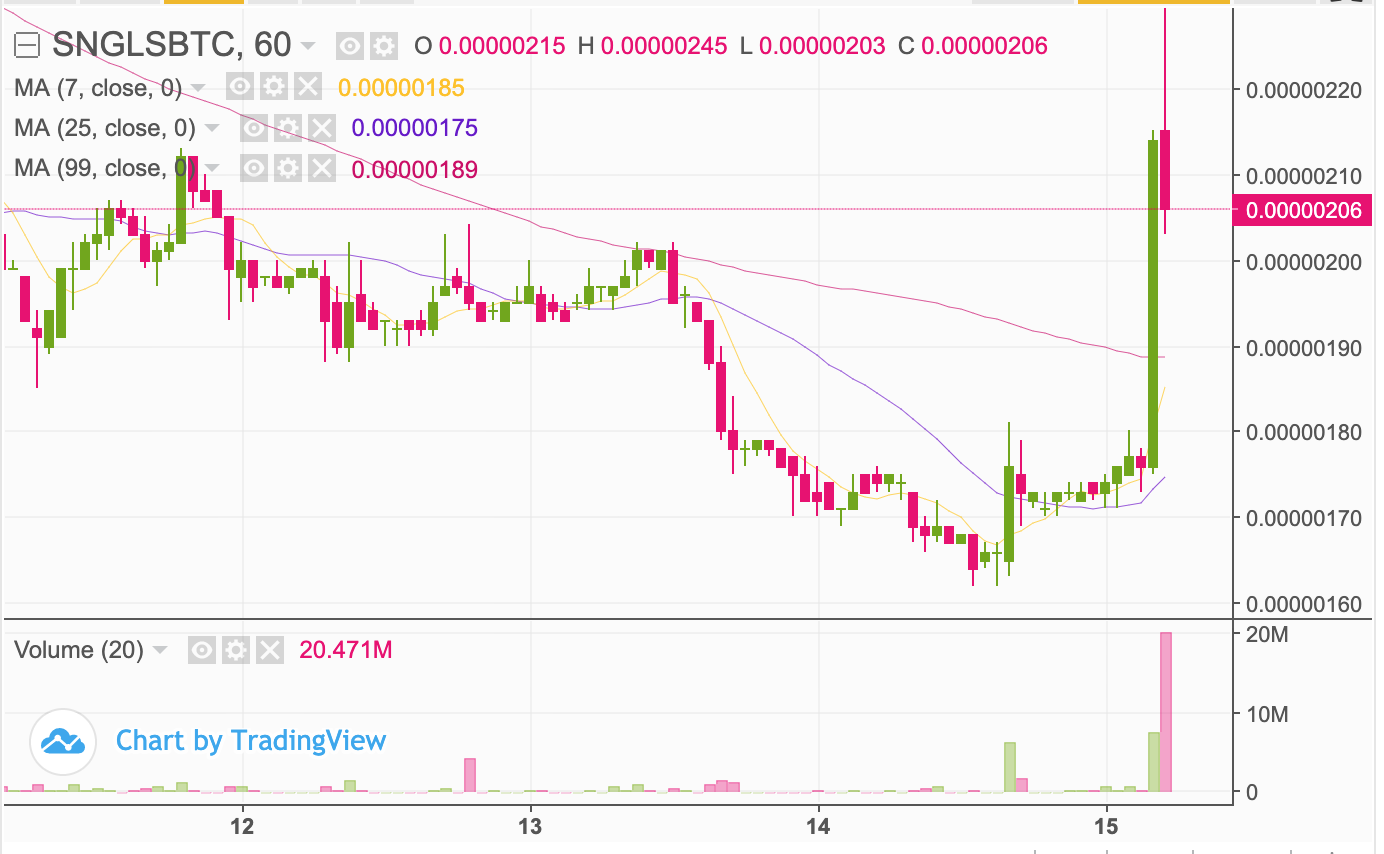 SNGLS/BTC Chart provided by Tradingview
OpenANX (OAX) is also up there with the top alts citing an impressive rise of over 30% since the start of the pump: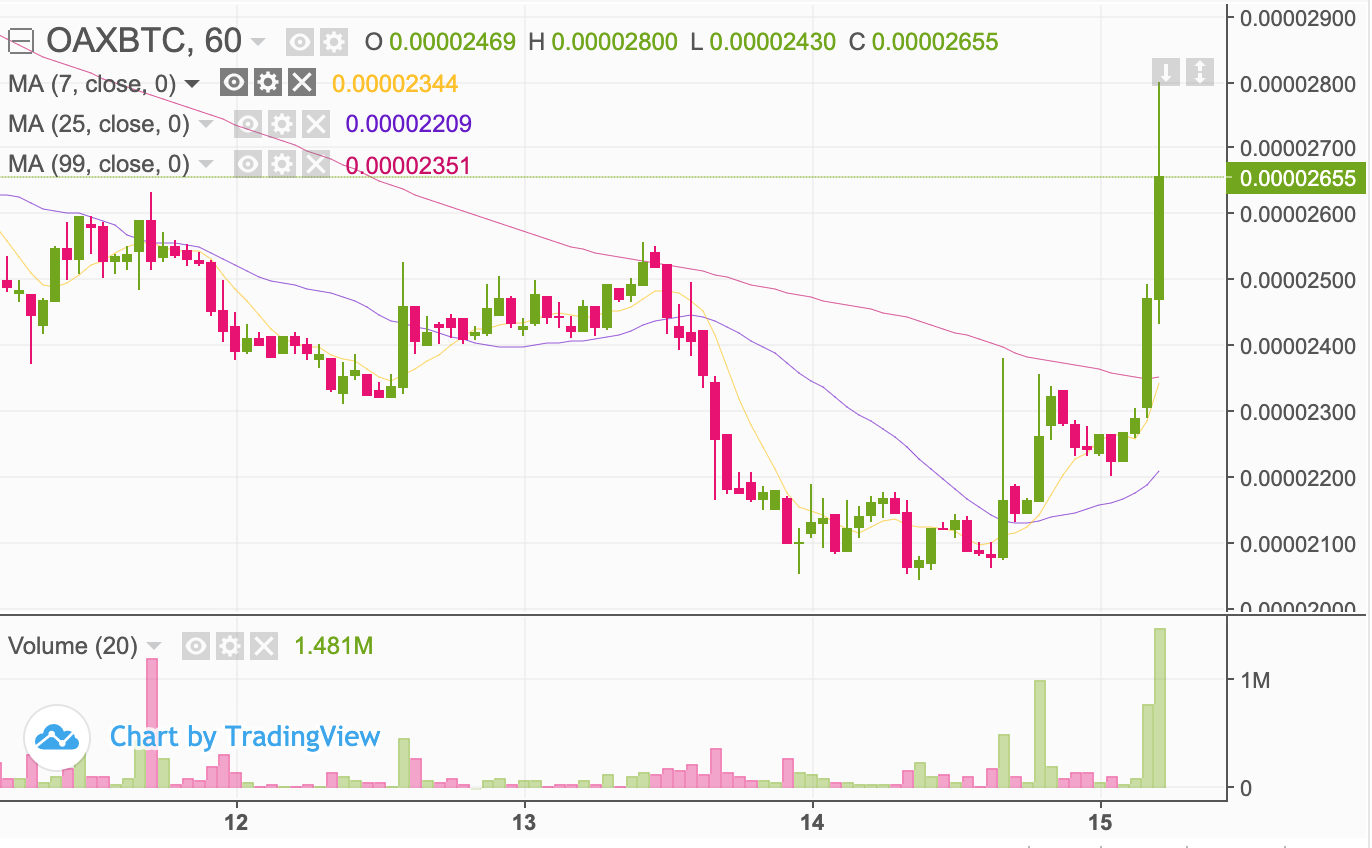 OAX/BTC Chart provided by Tradingview
Price is moving fast, so keep tuned to Chepicap for more !
So, what do you think of this latest pump? Is this officially the start of altseason? Or are we in for a correction?
Let us know your thoughts below!
Follow Chepicap now on Twitter, YouTube, Telegram and Facebook!

Chepicap is now LIVE in Blockfolio! This is how you receive our latest news in your portfolio tracker!