Why is BTT up by more than 10% today?
The price rise of the BitTorrent Token (BTT) has left its USD pairing at its highest level since a month ago, when it first went into a bearish trend which is seemingly being challenged now.
Traders are searching for explanations, which could very well be linked to the latest announcement of Justin Sun regarding the launch of BTT on Tron in the upcoming quarter, which Chepicap reported on just a few hours ago. The CEO of TRON also added that a BTT wallet and token could be launched on uTorrent and BitTorrent, an implementation which has apparently undergone testing already:
"We already run by the test, like a lab test. It gave a dramatic improvement of the network."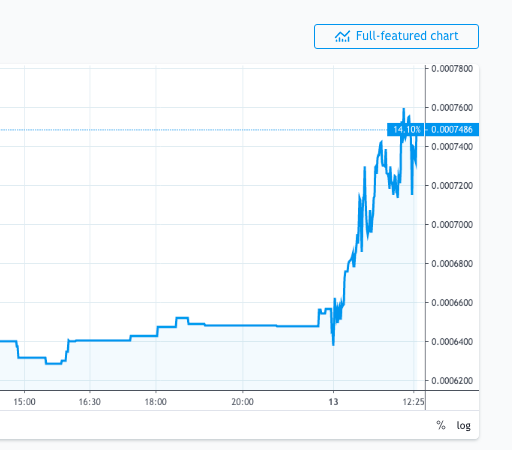 BTC/USDC Chart provided by Tradingview
Today was also the day the fourth free BitTorrent giveway was completed succesfully. This means that TRON holders received their BTT tokens through various exchanges. The next airdrop will take place on June 11.

It seems as if Justin Sun has just managed to get results off his communication and marketing strategy once again. The forecasters are keeping an eye on BTT amid the latest price surge, with some highlighted charts featured below:
$BTT 1D TF-

Broken out of this falling wedge, PA currently testing resistance. Want to see a 1D close above 7348 and I will feel very bullish on BitTorrent. Justin Sun is speaking at Consensus, they have a bit in the pipelines on FA basis too. Looks primed for a rally pic.twitter.com/abQAFVTVqk

— ESCO₿AR (@TraderEscobar) May 13, 2019
Do you think this can be happen on #BTT #USDT pair? pic.twitter.com/4W5gHB1wIv

— xChange21.com (@xChange21_HQ) May 13, 2019
Follow Chepicap now on Twitter, YouTube, Telegram and Facebook!

Chepicap is now LIVE in Blockfolio! This is how you receive our latest news in your portfolio tracker!