BTC hits $7.5K, just mere hours after it broke $7K
Bitcoin keeps the momentum going as it reaches this year's new high, $7,500.
Bitcoin continues to break its "this year's new high". In just mere hours after it broke $7,000, it is now approaching $7,500 price level.
As of writing time, it is valued at $7,475 and sees almost 10% gain. The total crypto market cap also sees another $9 billion increase at $ $224,035,951,769 in only about an hour after it was reported at $215,749,303,151 level.
At various major exchanges, it has gone above $7,500. Coinbase trades it at $7,524, Bitstamp at $7,526, Gemini at $7,520 and Bittrex at $7,527.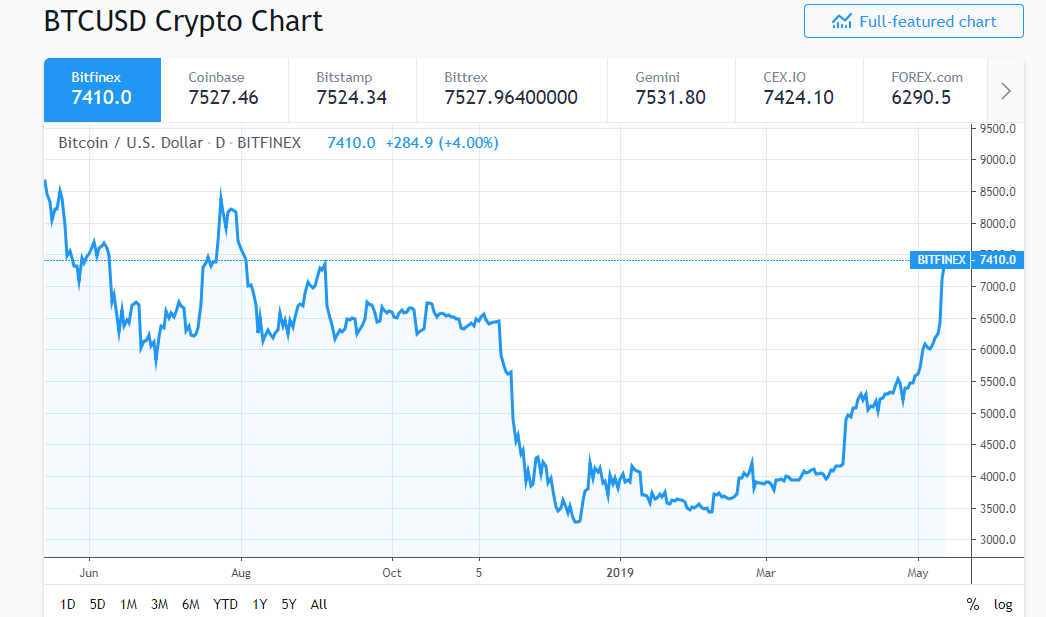 BTC/USD Chart provided by Tradingview
Ethereum (ETH) also jumps over $200 at $203 after seeing a significant 14% increase.
Bitcoin Cash (BCH) keeps the momentum going as well as its title as the biggest gainer in the top 10 in the last couple hours with a 27% gain at $376.
At the same time, Litecoin (LTC) also maintains its good performance as it gains by 17.41% at $93.05.
The weekend has been great for crypto. As always, stick with Chepicap for latest updates from the crypto market.
*All prices are correct as of writing time
Follow Chepicap now on Twitter, YouTube, Telegram and Facebook!

Chepicap is now LIVE in Blockfolio! This is how you receive our latest news in your portfolio tracker!