Cardano (ADA) surges over 20%
Cardano (ADA) is continuing to lead the surge as Bitcoin and most altcoins see impressive 24h gains. The 9th-placed crypto is now up by over 20 percent on average across exchanges.
Cardano (ADA) has had a mixed year so far, with few positive fundamentals and a significant loss of value. This current rally appears to be entirely technical, riding the wave of enthusiasm following BTC's spike. However, a 20% surge is still impressive and the biggest 24h change ADA has seen in a while, excluding the major rally across the whole crypto market at the start of April.
Cardano now has a market cap of $1.97 billion. It has gained in value to the level that it was at towards the end of April, when it began to see daily losses.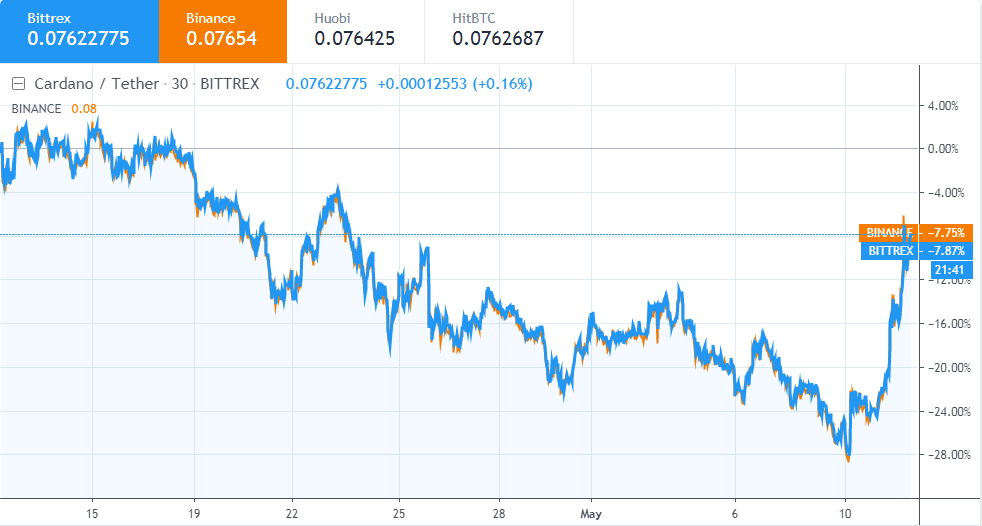 Follow Chepicap now on Twitter, YouTube, Telegram and Facebook!

Chepicap is now LIVE in Blockfolio! This is how you receive our latest news in your portfolio tracker!