John McAfee's $1 million Bitcoin prediction is on its best track of 2019
Security expert and 2020 presidental candidate John McAfee has even more to celebrate today than the rest of the crypto community.
His bold price prediction of Bitcoin at $1.000.000 before the end of 2020 sits now only 87.6% under the estimate range where it should sit for proper arrival to the astonishing mark. Therefore, McAfee appears to be the closest he has been in 2019 to keeping all of his body parts intact, taking into account the gruesome act he has promised to perform publicly in case his forecast is not met.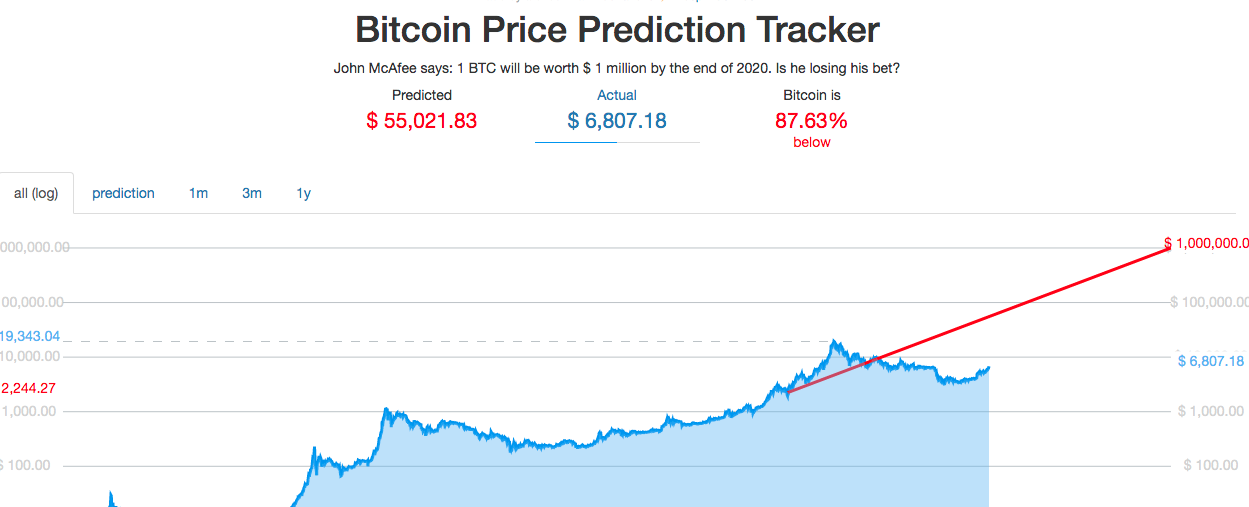 McAfee made his prediction on July of 2017, while Bitcoin was still priced at $2,244. Almost two years later, the bear market of 2018 pushed prices as far as 90% from the trend which they should be following.
Regardless of the sharp price increases over the last hours, which have most of crypto Twitter commenting about the evolution of the trend, John McAfee appears indifferent to what he might as well deem as a plebeian entertainment, with most of his tweetline over the last hours centered over the ongoing dispute he mantains with the U.S. Government.
To the IRS, the SEC, the FBI and NSA: you are festering pustules on the face of America. Are you angry yet? God Almighty I hope so. I pray for an angry oponent. Think you know where I am - with your spyware and all? LMFAO! I am waiting to document, for the world, your corruption

— John McAfee (@officialmcafee) May 11, 2019
Follow Chepicap now on Twitter, YouTube, Telegram and Facebook!

Chepicap is now LIVE in Blockfolio! This is how you receive our latest news in your portfolio tracker!