CZ: No user accounts affected, but the hack profited from fake KYC industry
While replying to another user of Twitter, Binance CEO Changpeng Zhao revealed some more details about the hack which affected the exchange and which ended with $40 million missing.
The first half of the information unveiled today by CZ was of a rather positive nature, taking in mind that on the dawn of the hack there was plenty of speculation and uncertainty as to what the real reach of the theft was. However, Zhao has just tweeted that "no user accounts were affected".
No user accounts were affected. That's is a whole Industry for "fake" kyc, people selling their own info and help you to do a video verification... Won't disclose more. It just makes it worse.

— CZ Binance (@cz_binance) May 10, 2019
However, the second half of CZ's reply is not so reassuring, given that he delves into the reasons why the hackers were able to make use of large withdrawals in excess of 100 bitcoins, vetoed for users of Binance who have not underwent a thorough "know your customer" or KYC process.
KYC processes often involve presenting documentation and also verifying the authenticity of them by appearing in front of a webcam. An apparently safe and sound process in order to correctly identify the identities of crypto holders, judging from CZ words it has triggered the appearance of a "whole industry for fake KYC", with "people selling their own info and helping you to do a video verification", according to the words of the Binance CEO.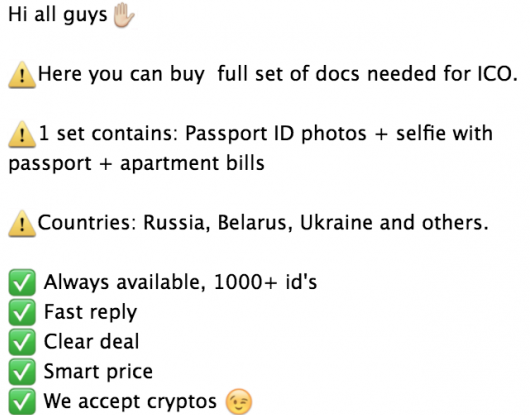 The topic has been previously discussed on well-known crypto platforms such as bitcointalk.org, where a thread was opened last summer to discuss the pitfalls and consequences of this new modus operandi.
Follow Chepicap now on Twitter, YouTube, Telegram and Facebook!

Chepicap is now LIVE in Blockfolio! This is how you receive our latest news in your portfolio tracker!