WizSec: Wright's "redacted" BTC addresses look a little suspect...
Recently Craig Wright submitted a list of Bitcoin addresses that are meant to prove his claim as being the true Satoshi Nakamoto to a Florida court, after being ordered to do so. The general public cannot see these addresses however, as they have all been redacted in the pdf made available online. Now, with some sleuthing, the folks over at WizSec have noticed that even just looking at the redacted addresses actually tells us something about what they may be...
The WizSec blog does a good job of chronicling much of what has happened so far, and in their latest post they take a look at the redacted list of Bitcoin addresses that Craig Wright claims are his first 70 mined blocks. What they found is at the least, interesting. In their own words:
"In this case I was tipped off by Greg Maxwell about the unsealed document, and we were chatting and speculating that it sounded like Wright just scraped the blockchain for early block reward beneficiaries and claimed those. Well, we dug a bit deeper and it looks like that guess was correct in the most literal way possible.
Take the list of the first 70 block reward addresses (excluding the Genesis block) and they line up perfectly with Wright's redacted list."
What the author is referring to here is that it seems that Wright simply looked at the blockchain for the first 70 block reward addresses, and then submitted those as his proof of being Satoshi Nakamoto. The fact that these addresses match up perfectly with the redacted text is virtually impossible to explain any other way.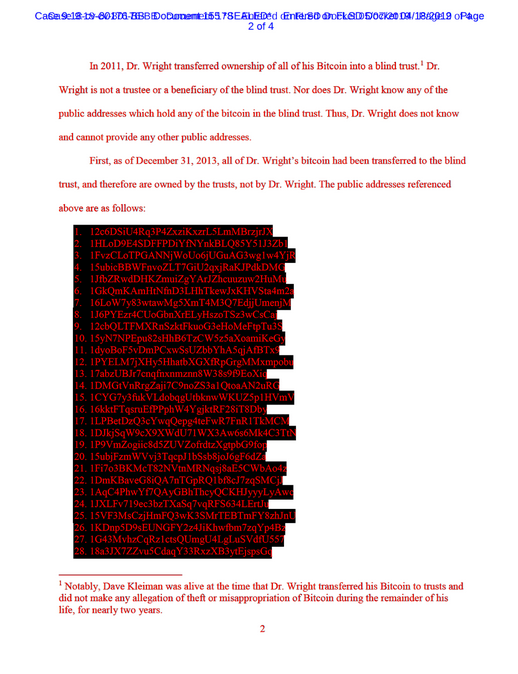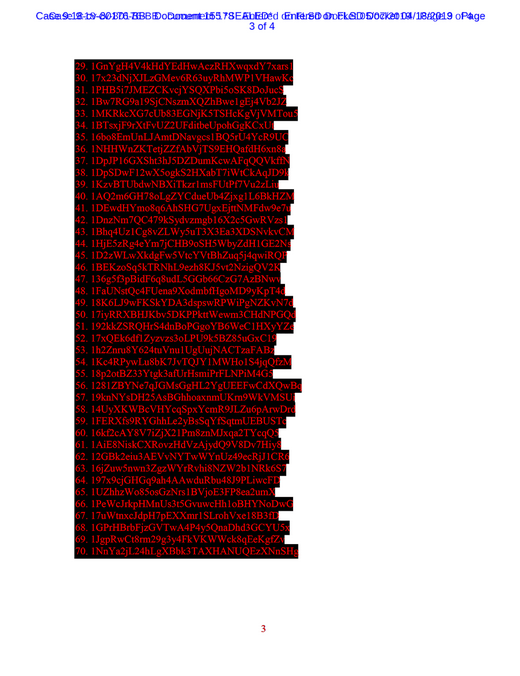 In these images, the red text was generated by looking at the first 70 block rewards, it has been superimposed by the researchers to show how it 100% matches the profile of the redacted text.
While this doesn't really prove anything, it is just another example of seeming trickery on the part of Wright, who never seems to provide the smoking gun evidence he needs to convince people of who he claims to be. Is it possible he will soon produce something more substantial? Stick with Chepicap for all updates!
Is Fidelity behind this latest Bitcoin push to $6K? Subscribe to the Chepicap YouTube Channel for more videos!


Follow Chepicap now on Twitter, YouTube, Telegram and Facebook!

Chepicap is now LIVE in Blockfolio! This is how you receive our latest news in your portfolio tracker!