Market dumps $6 billion on Binance hack news, BTC holds strong above $5,800
The whole crypto community is still recovering from the news that Binance suffered a 7,000 BTC hack, and although the price of Bitcoin took a dip, it seems to hold well above the $5,800 price mark for now.
Prior to this shocking news, Bitcoin was trading at around $5,925, well on its way to the $6,000 price mark.
However, since this news broke, the world's most popular cryptocurrency plunged, by around 3% within the hour, finding itself at $5,720 on Coinbase and Bitstamp.
Perhaps somewhat surprisingly, Bitcoin managed to recover quite well towards $5,870.
BTC/USD chart provided by Tradingview
At this point it is still not clear if there will be a further fallout from the Binance hack event, as new information may come to light as Binance performs a complete security check and investigation, but for now it looks like the price of Bitcoin is holding strong.
PoET, a compliance trading protocol built on multiple blockchains, points out on Twitter that some perspective might be in order, and makes a comparison with the Mt Gox hack and its recovery in 2014.
#BTC a quick $200 drop. Here's the history in perspective: Mt Gox hack dip and recovery. #DontPanic #Bitcoin #Binance pic.twitter.com/liuDbBdfB4

— IOB llc (@IOB_llc) May 8, 2019
The entire cryptocurrency market took an immediate plunge of more than $6 billion in less than an hour. The total market capitalization sat at around $188 billion and took a steep fall towards $182 billion, but has since then recovered $2 billion.

The altcoins, especially Ethereum, Binance Coin and Cardano, have been experiencing the dip as well. Interestingly, a much more severe dip than BTC itself.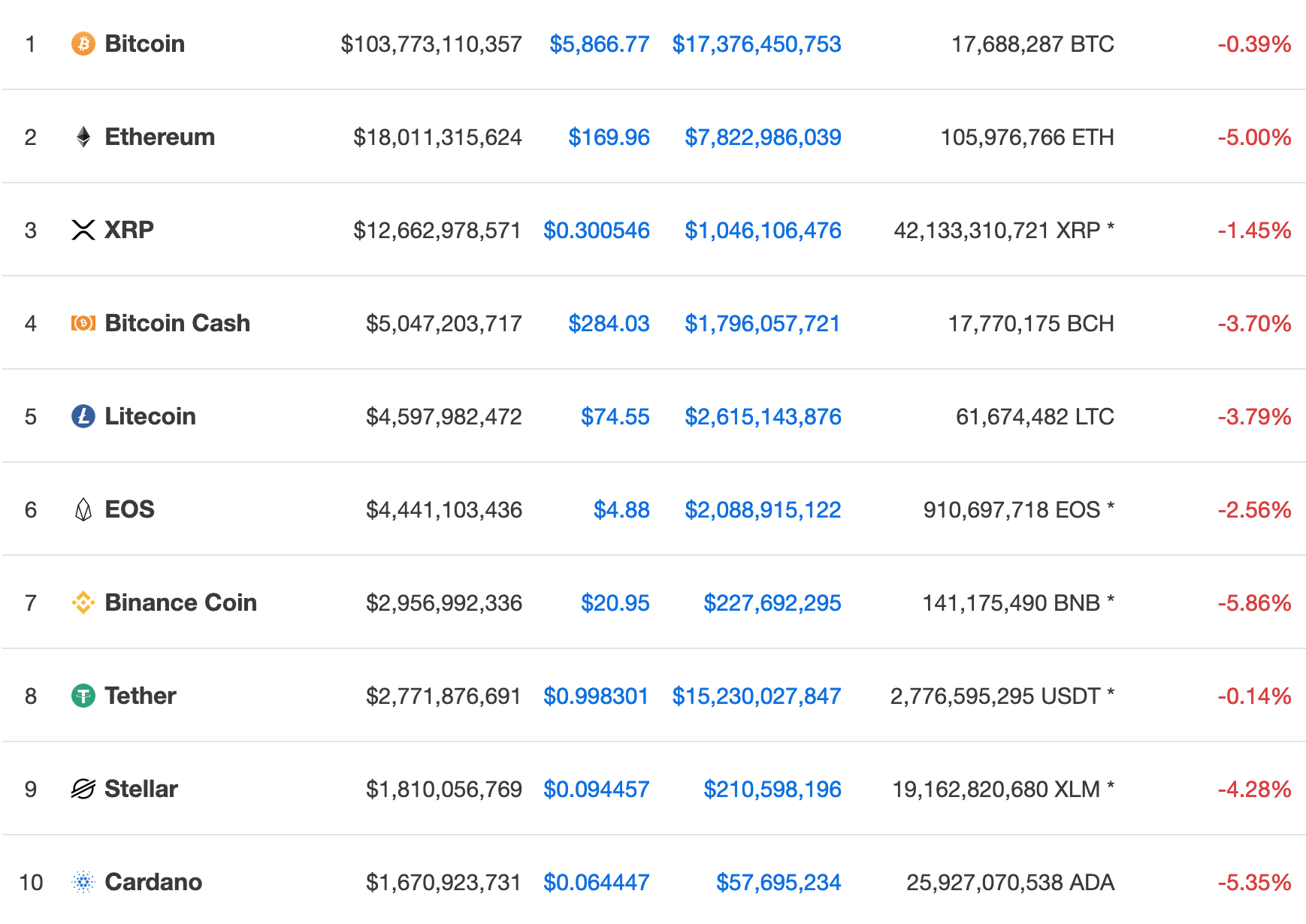 Is Fidelity behind this latest Bitcoin push to $6K? Subscribe to the Chepicap YouTube Channel for more videos!


Follow Chepicap now on Twitter, YouTube, Telegram and Facebook!

Chepicap is now LIVE in Blockfolio! This is how you receive our latest news in your portfolio tracker!