Is the identity of Bitcoin creator Satoshi going to be unveiled on May 14?
The true identity of Satoshi Nakamoto, the mysterious creator of Bitcoin, is keeping the community busy these last few weeks. Following claims by John McAfee that he will reveal the person/people who invented Bitcoin, a website has now been launched that claims it will unveil who Satoshi Nakamoto is in 11 days.
The website GotSatoshi.com launched recently, posing the question 'Where in the world is Satoshi?'. It shows a countdown to May 14, 3.50PM UTC, and claims the live unveiling of Satoshi Nakamoto will take place at that moment. With the hashtag #gotsatoshi, the makers claim to have found the Real Satoshi.
The discussion about the true identity of Satoshi Nakamoto sparked again after Craig Wright, who claims to be Satoshi Nakamoto, started sending legal letters to anyone in the crypto community who denied he is the creator of Bitcoin.
For this reason, security expert and cryptocurrency investor John McAfee threatened to publish the name or names behind the pseudonym Satoshi Nakamoto, claiming that he knows this for years already. In an interview with Bloomberg, McAfee said that 'I've spoken with him, and he is not a happy camper about my attempt to out him...'
The "Who is Satoshi?" Mystery must end! First: It is NOT the CIA nor any agency of any world government. It IS a collection of people, but the white paper was written by one man, who currentky resides in the US. If he does not come forward these narrowings will continue.

— John McAfee (@officialmcafee) April 17, 2019
A day later, McAfee, who is living on the Bahamas after fleeing the United States, claimed he could not reveal the true identity of Satoshi Nakamoto now because it could influence 'the trial and risk my extradition to the US'.
The US extradition request to the Bahamas is imminent. I met with Mario Gray, my extradition lawyer, and it is now clear (read his letter below) that releasing the identity of Satoshi at this time could influence the trial and risk my extradition. I cannot risk that. I'll wait. pic.twitter.com/l8lTjR6fQM

— John McAfee (@officialmcafee) April 23, 2019
This hunt for the true identity of Satoshi reminds many of the moment in 2014 that mainstream media went after Dorian Nakamoto, who was revealed by Newsweek as THE Satoshi Nakamoto... This led to bizarre scenes where dozens of tv reporters were waiting for Dorian to come out of his house, only to be left dissapointed soon after it became clear Dorian was not the creator of Bitcoin.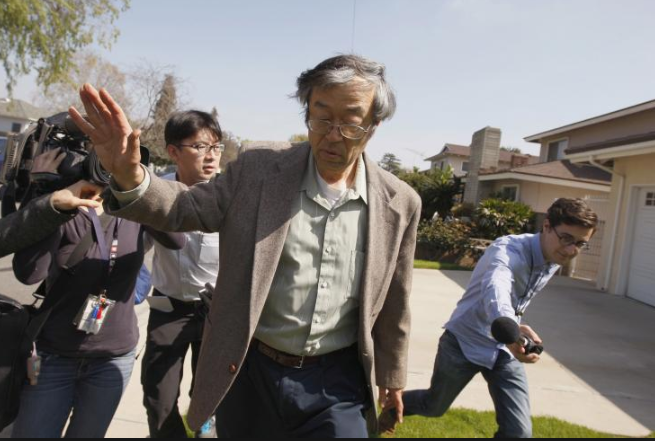 Follow Chepicap now on Twitter, YouTube, Telegram and Facebook!

Chepicap is now LIVE in Blockfolio! This is how you receive our latest news in your portfolio tracker!