Litecoin (LTC) up over 6% as market sees green again
The crypto market has seen mostly green over the last 24 hours. Nearly every crypto is up, with LTC and BCH performing the best out of the major tokens.
Total market cap/BTC dominance:
The total crypto market cap is up $4 billion over the last 24 hours, to just over $172.7 billion. BTC dominance is now at 54.6 percent.
Bitcoin (BTC)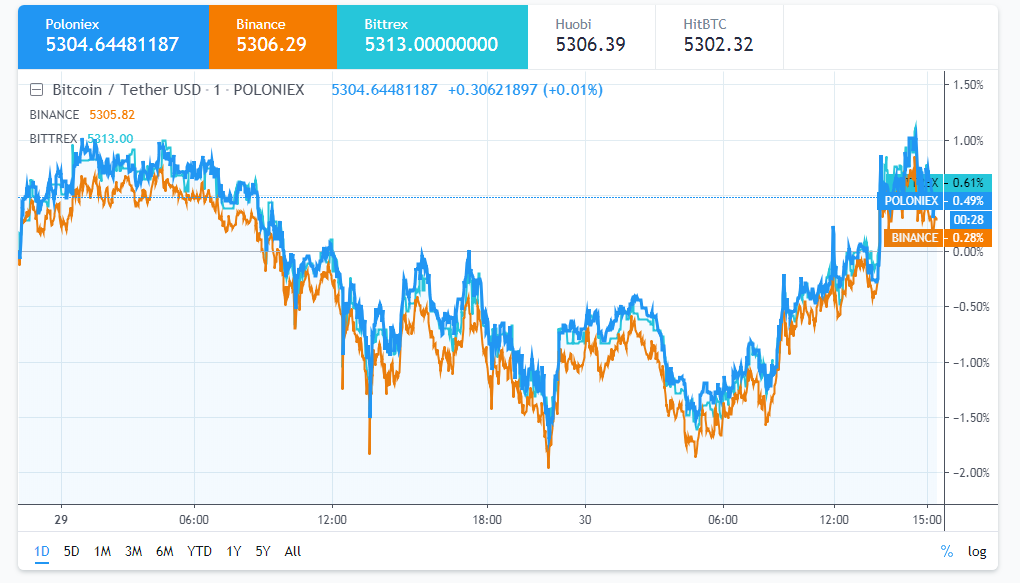 (BTC/USDT Chart provided by Tradingview)
After briefly retesting the lows of around $5200 that followed the recent Bitfinex news, Bitcoin is now up around 1.75% for the 24h period. It is trading at just over $5300 (USDT) on Binance, and slightly more on Poloniex and Bittrex, with USD pairs around $50 lower. The Bitfinex price is still considerably higher than the rest of the market, trading at $5573.
Top 10
All of the top 10 cryptos are in the green for the 24h period. Litecoin (LTC) has performed the best, increasing in price by around 6.4%. Bitcoin Cash (BCH) has also done well, seeing an increase of just over 6 percent.
Litecoin:
(LTC/USD Chart provided by Tradingview)
Waves (WAVES)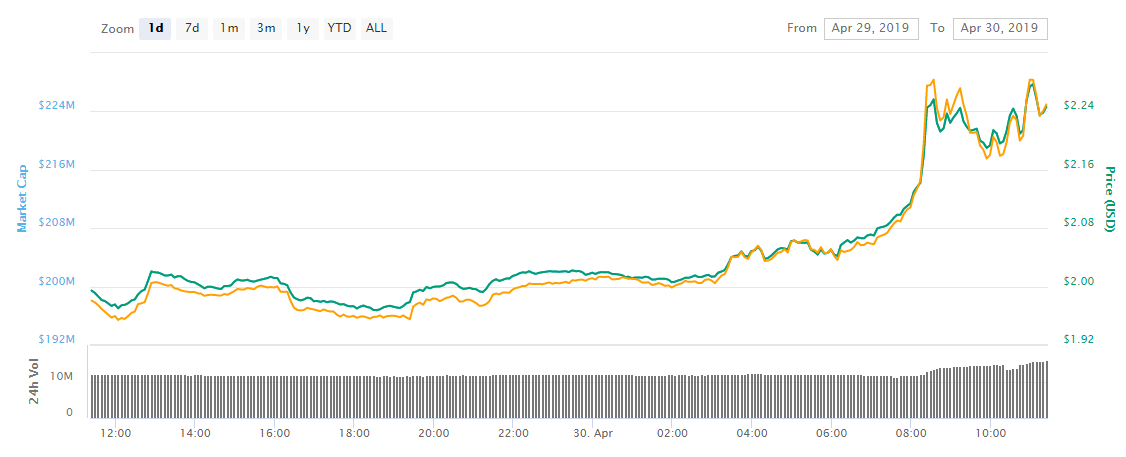 With a price increase of over 13.6 percent, Waves has performed the best out of any top 50 crypto over the last 24 hours. It is now worth $2.27 on average across exchanges, with a total market cap of $226.5 million.
Follow Chepicap now on Twitter, YouTube, Telegram and Facebook!

Chepicap is now LIVE in Blockfolio! This is how you receive our latest news in your portfolio tracker!