Crypto rich list: these are the 5 richest crypto investors
A select number of early cryptocurrency pioneers were able to make a considerable fortune from their crypto investments, and although, it is extremely tricky to estimate the exact amount of their exuberant wealth, we're going to give it a try anyway... Let us take a closer look at 5 notable movers and shakers in Chepicap's crypto rich list.
1. Satoshi Nakamoto
The anonymous creator of Bitcoin who graced us all with the creation of the world's first cryptocurrency in 2009.
Not many figures, if any, are more important, or more mysterious, in the world of crypto than Satoshi Nakamoto, and people have been puzzling over the question of his/her/their true identity ever since.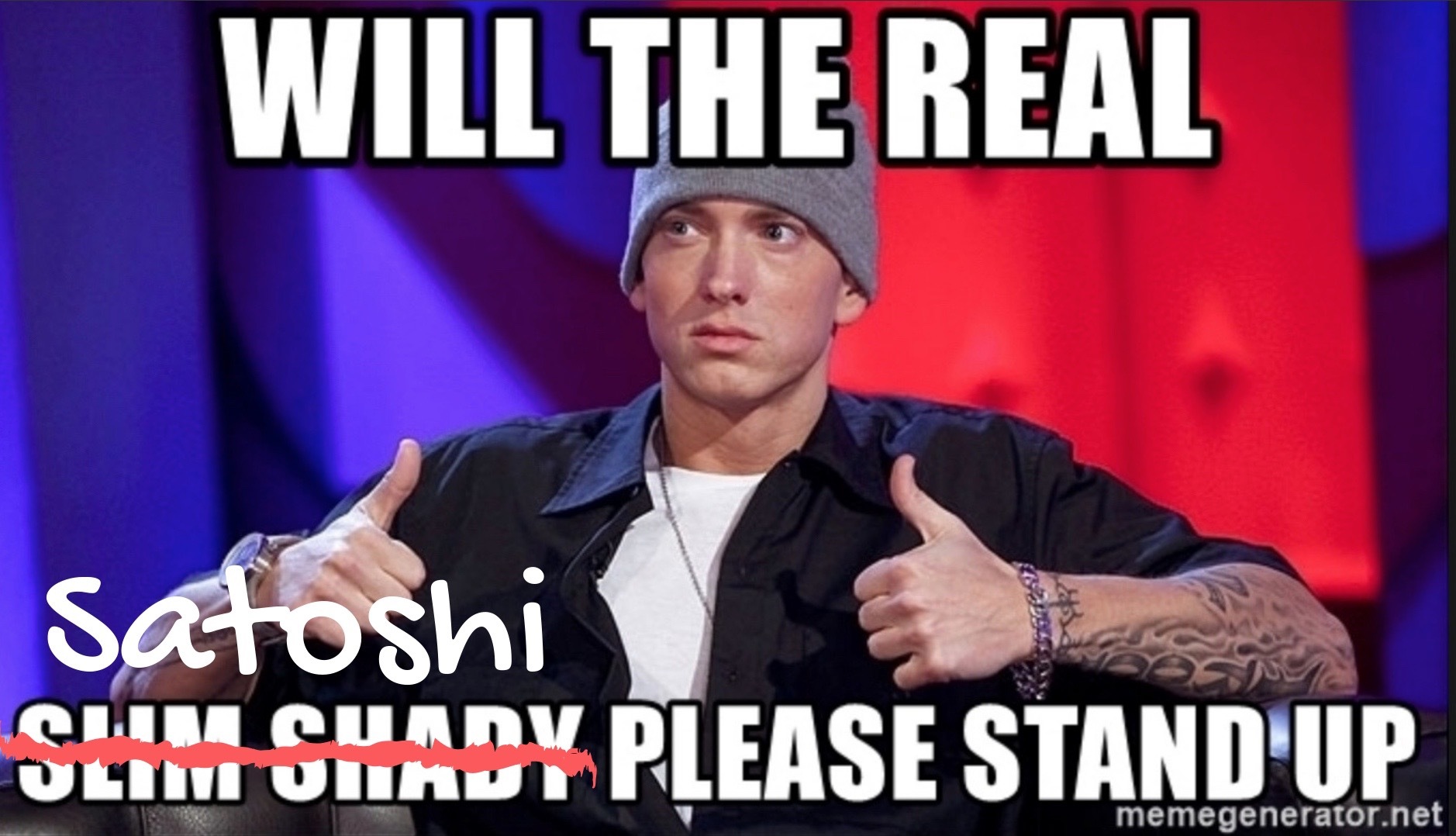 What we do know about Satoshi Nakamoto is that a whitepaper was published, Bitcoin: A Peer-to-Peer Electronic Cash System, in late 2008, and that Nakamoto subsequently launched the Bitcoin blockchain in January 2009.
After posting online in a variety of social media channels for a number of years, the Bitcoin creator passed on most of the Bitcoin operations to others around 2010 and hasn't been heard of since 2011.
The reason why Nakamoto is number one in this crypto rich list is that there are some 'educated' guesses out there, that the number of Bitcoins that Nakamoto owns today is estimated at around 1.1 million on average. Numbers which are based on Satoshi's early mining and the wallets linked to Satoshi's account.
There are several studies to be found in regards to the amount of Bitcoin that Satoshi owns, and some of them place the amount of Bitcoin that Satoshi mined between 1,000,000 and 1,600,000 Bitcoins, while other studies show that it is closer to 700,000 Bitcoins.
If Satoshi is just one individual, this would make Satoshi easily one of the top 50 richest people in the world and could make him/her/them the wealthiest individual in the world in just a few years, assuming Bitcoin's price will go parabolic once again.
Read more: 5 of the most important posts by Satoshi Nakamoto on Bitcointalk
However, it is only fair to say that we are making a lot of assumptions here. Nobody knows whether Satoshi is a single person or a group of people, and there is no way of telling if anybody has access to Satoshi's stack of Bitcoins.
Despite this, Satoshi Nakamoto has earned his number one spot in Chepicap's crypto rich list.
"He changed our world forever and then he disappeared, so really just the greatest magician ever, Satoshi Nakamoto" @MadBitcoins

— Jack Eldridge (@JackScottE) August 21, 2018

2. Winklevoss Twins
The two former 2008 Beijing Olympic games' rowers famously went after Facebook CEO Mark Zuckerberg and took him to court in 2004 for stealing their idea while creating Facebook. The twins eventually settled the lawsuit for roughly $65 million worth of stock and cash.
In 2013 the twins reportedly invested $11 million into Bitcoin, which was at the time trading at a price of $120 per coin amounting to roughly 92000 BTC a current price of 487 million dollars. A pretty sweet deal, we would say.
At one point it was claimed that the Winklevoss brothers owned around 1% of all the world's Bitcoins, which propelled them to become the very first crypto billionaires during the parabolic bull run in late 2017.
The brothers are now venture capitalists and are also proud owners of the New York-based cryptocurrency exchange, Gemini.
In 2018 their crypto net worth was estimated to be around $1 billion each, although it is safe to say that 'crypto winter' most likely reduced that massive number somewhat.
Read more: The Winklevoss twins and Charlie Shrem settled $26M BTC lawsuit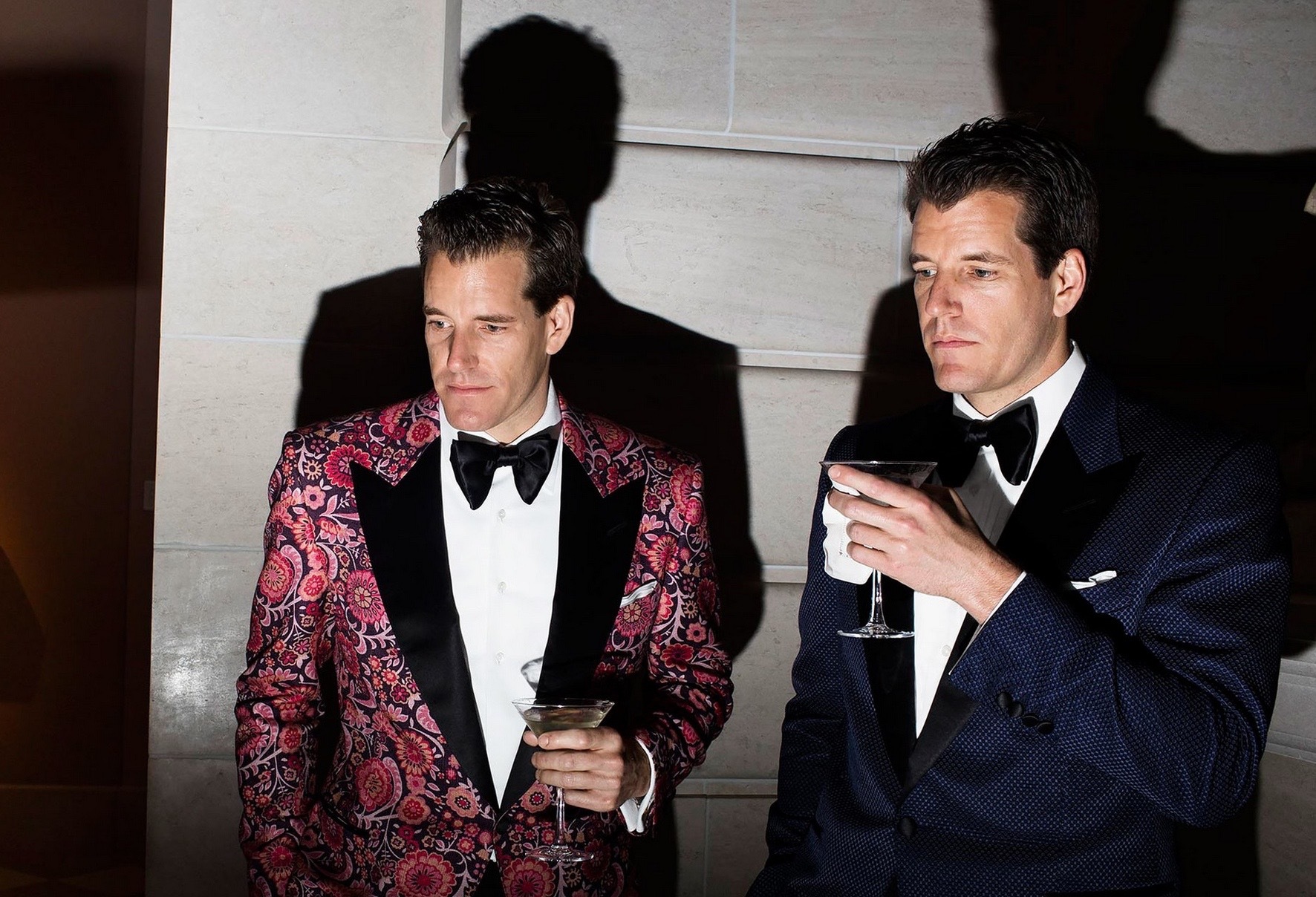 3. Tim Draper
Venture capitalist investor and billionaire Bitcoin bull, Tim Draper, has most certainly earned the right to claim his spot in this list.
Draper said that he started thinking about digital currencies 15 years ago when he met a guy in South Korea who had bought a virtual sword for his son with regular cash… The moment Draper heard about Bitcoin, he was in.
The notable bitcoin evangelist has many times explained how he started out in the space by mining BTC, keeping his stash safe in what he deemed a reputable exchange.
'We started mining and we got a bunch of Bitcoin and we put it into this very secure exchange called Mt. Gox. So that money disappeared and then I thought: Too bad.', he said.
'I thought virtual currency was really going to take off. We were going to have this new kind of currency and it was going to be awesome and I thought Mt. Gox's collapse was going to be the end of it. But Bitcoin only dropped about 10% or 15% that day ... on news that basically the biggest exchange just stole a whole bunch of money. But then I thought: Wait a second. People really need this. This is really important. And so I started buying a little bit at a time.'
Not long after that Draper ended up buying Bitcoin at the U.S. Marshals' auctions in 2014. The Marshals had seized 144,336 Bitcoins from the operators of Silk Road and put them all up for auction.
'I thought: You know if I want this stuff I might as well bid above market. Here was my thinking: Either this thing goes to nothing and -- you know, too bad -- or it goes sky-high and nobody's going to care that I paid 5% more for it. So I bid up to $632 and I didn't just get one lot, I got all the lots. So I was a little bit heavy in Bitcoin there for a while.'
Read more: 8 experts on Bitcoin: these are the latest price predictions and opinions
The Silicon Valley venture capitalist, who is a known HODLer, ended up buying about 40.000 Bitcoins, which would be worth about $212 million at current prices.
Draper's crypto net worth is estimated to be between $350 – $500 million.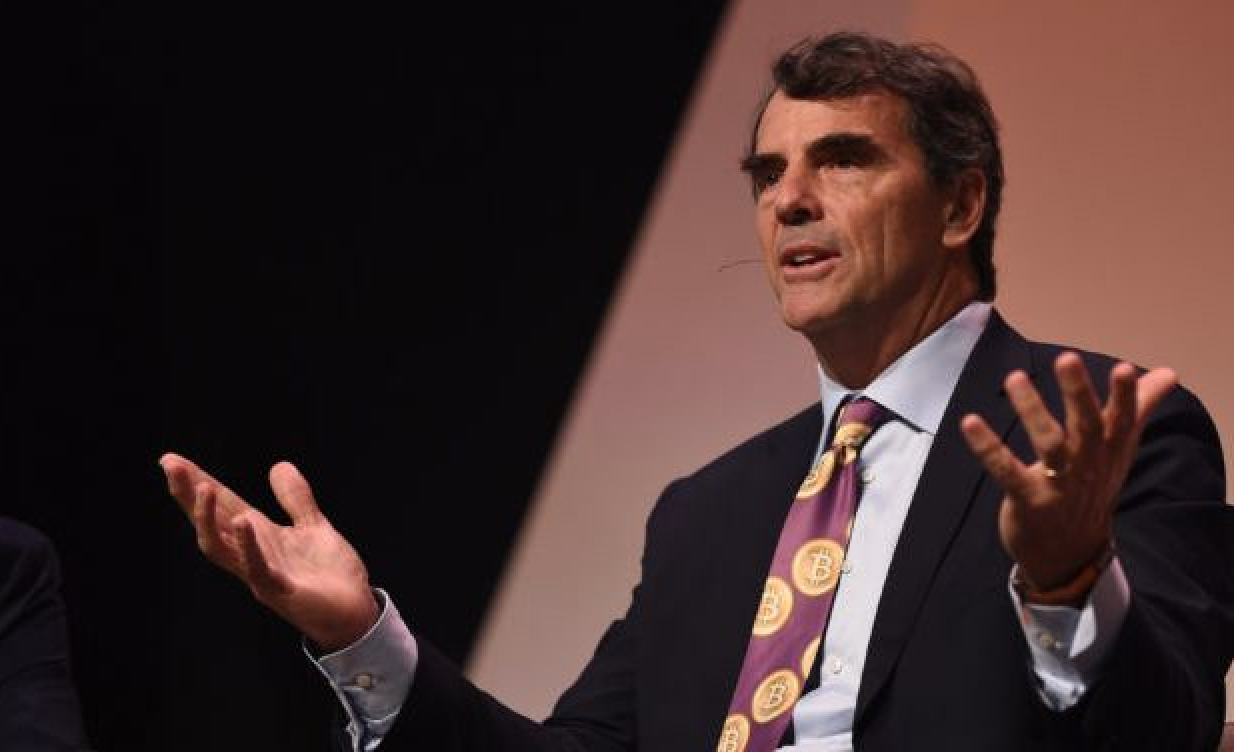 4. Michael Novogratz
It is assumed that billionaire and former hedge fund manager Michael Novogratz has invested approximately 30% of his fortune in cryptocurrencies.
The Princeton University graduate started buying cryptocurrencies in 2013, and began focussing on the crypto space full time in 2015, and has combined his trading expertise with an impressive entrepreneurial drive and technological innovation to build Galaxy Digital Holdings, a cryptocurrency investment firm, and ultimately a massive fortune.
Galaxy Digital Holdings Ltd. is one of the few cryptocurrency companies required to publish financial results and due to the prolonged crypto winter, Galaxy Digital Holdings recorded a net loss of $272 million in 2018.
However, despite the massive losses his company has suffered, Novogratz stated that he is becoming more and more bullish on Bitcoin and cryptocurrencies. Something we can only be happy about.
I am more and more bullish $btc and our whole space. I'll make the case at the @SALTConference and then at @EtherealSummit.

— Michael Novogratz (@novogratz) April 17, 2019
Novogratz total net worth is estimated to be somewhere between $700 million and $1 billion. Pretty impressive!
5. Barry Silbert
Venture capitalist and founder of Digital Currency Group, Barry Silbert, is an early adopter of Bitcoin, and perhaps one of the best-known crypto investors in the world.
Silbert bought over 48,000 Bitcoins at the exact same U.S. Marshals' auctions as Tim Draper bought his stack of BTC in 2014. The US government had confiscated Ross Ulbricht's crypto coins, which was the alleged operator of the dark web marketplace for drugs and other illegal products.
Bitcoin was then trading at $350 per coin, which means the venture capitalist saw his investment skyrocket from $16.8 million to around $265 million at today's price.
Prior to his involvement in cryptocurrencies, Silbert developed SecondMarket, an exchange for illiquid and hard to trade assets, which was in turn renamed to Nasdaq Private Market when he sold his stake in 2015.
His crypto wealth is estimated to be between $400 to $500 million.
The Digital Currency Group founder recently put forward the call of the end of crypto winter, who as well mentioned that over the next 20 years, there is a very limited upside on gold and a very steep one on Bitcoin.
Highlight: "We are out of that crypto winter," says Digital Currency Group Founder and CEO @barrysilbert on cryptocurrency investments. "At what point do we hit all-time highs? — I don't know." Full interview: pic.twitter.com/hnSBvBNAoq

— Yahoo Finance (@YahooFinance) May 1, 2019
Bonus: The FBI
The FBI is said to be one of the largest renowned holders of Bitcoin.
It is estimated that US government has gathered more than its fair share of the world's most popular cryptocurrency, with the FBI alone reportedly seizing 144,000 Bitcoins, owned by the site's operator Ross Ulbricht, better known as, 'Dread Pirate Roberts'.
Uncle Sam, however, isn't a big HODLer, as they sold a large portion of their BTC's to people, such as Tim Draper and Barry Silbert.
Although the FBI sold much of its Bitcoin holdings if not all, the FBI is worth being honorably mentioned as they were BTC millionaires at some point in time.
If only the FBI would have known, that the first rule of Bitcoin is ... You never sell Bitcoin! ... weak hands ...ouch!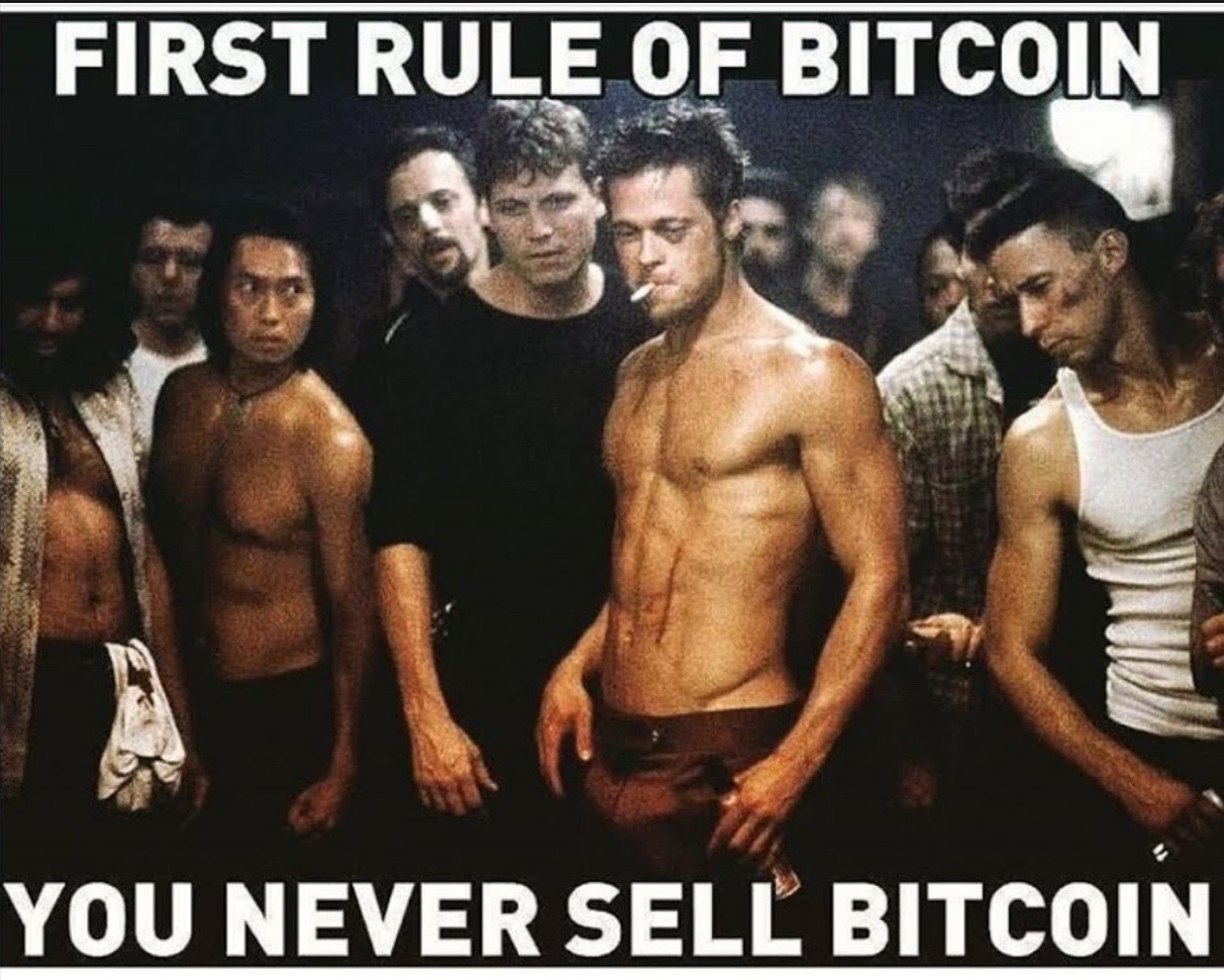 Billionaires lose $272 million and $130 million on Bitcoin! And Elon LOVES Ethereum... Subscribe to the Chepicap YouTube Channel for more videos!


Follow Chepicap now on Twitter, YouTube, Telegram and Facebook!

Chepicap is now LIVE in Blockfolio! This is how you receive our latest news in your portfolio tracker!