Research shows crypto fund valuation increased by 40% in 2019
Funds centered around cryptocurrencies have been steadily increasing since Bitcoin's monumental bull run of 2017 caught the world's attention. This was stifled by the crypto winter that extended for well over a year. New research conducted by Crypto Fund Research suggests that cryptocurrency funds have increased by just over 40% in Q1 2019 alone.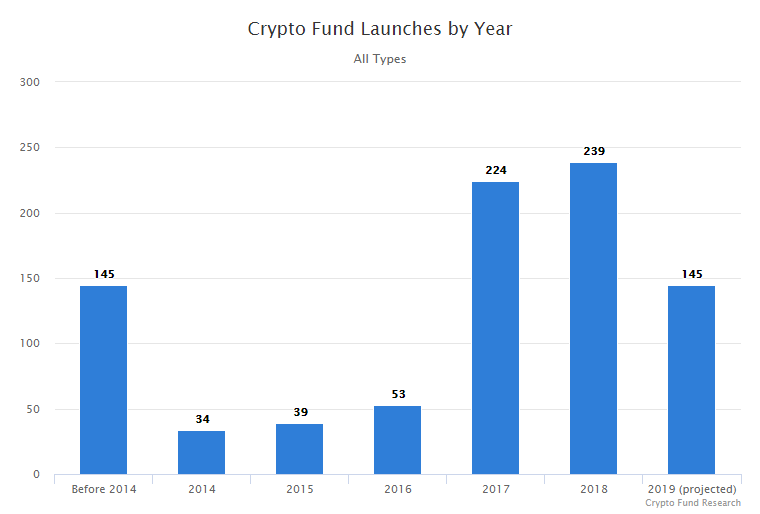 With reference to the above graph, the firm said:
"In addition to the launch of new VC and crypto hedge funds, we expect existing hedge funds to incorporate cryptocurrencies in their portfolios. Likewise, existing VC firms will continue to add blockchain investments as well as launch separate blockchain funds. We expect the number of funds launched in 2019 to slow from the rapid pace in 2017 and 2018."
Additionally, the vast majority of crypto fund assets are small with over half having less than $10 million in assets under management (AUM). At the other end of the scale, just 41 had AUM of $100 million or more. Of those with funds of over $100 million in assets include Pantera Capital, Galaxy Digital, Alphabit Fund, and Polychain Capital, among others.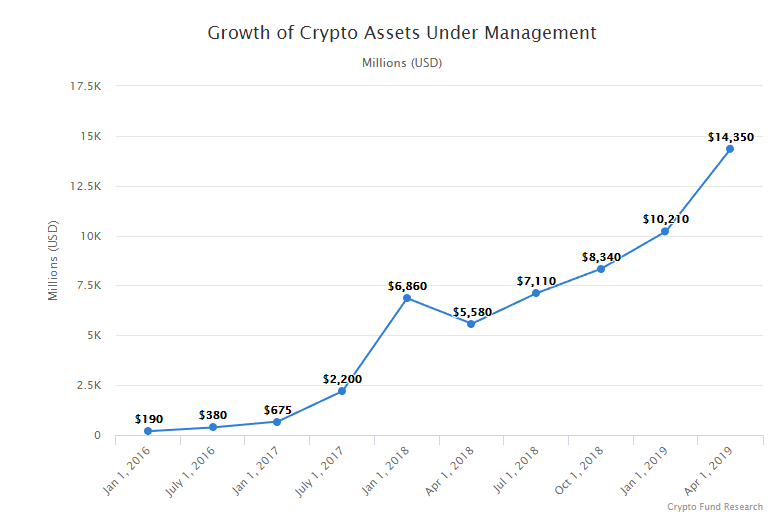 Although the number of funds dropped in 2018, the collective AUM has been growing at a healthy rate, with a significant growth spurt seen in 2019. Between January 1 and April 1, crypto valuation has spiked from $10.21 billion to $14.35 billion, an increase of 40.54%.
Follow Chepicap now on Twitter, YouTube, Telegram and Facebook!

Chepicap is now LIVE in Blockfolio! This is how you receive our latest news in your portfolio tracker!