Investment firm president warns to not buy BTC, 'will likely collapse'
According to Peter Mallouk, the President and CIO of investment firm Creative Planning Inc, we will likely see cryptocurrencies collapse and warns against buying into Bitcoin.
Mallouk tells CNBC Make It, that there are so many different types of virtual currencies, such as Litecoin, Ethereum, Ripple and, of course, the world's most popular cryptocurrency, that there's no way that even a fraction of them can survive.
'Is it possible that maybe one or two will work out in the future? Sure it is', he says.
However, he continues 'if you buy cryptocurrency, you get no income. It's not a real investment. It's speculation.'
The top-ranked investor adds that as a general rule of thumb, you don't want to own something that's not going to pay you.
'Instead, invest in things that are going to pay you to own them.'
'Own real estate, where you're collecting rent. Own stocks, where you're collecting dividends. Own bonds, where you're collecting yield.'
As many nay-sayers before him, Mallouk makes a distinction between Bitcoin and blockchain technology, claiming that the latter is genuinely disrupting the way businesses operate.
'blockchain technology is real and you've got big companies like IBM and Accenture and others investing in it, that doesn't mean that bitcoin is going to work out or ripple is going to work out.'
The CEO of the biggest wealth management firm in the US, seems convinced that there's very little reason to believe that Bitcoin will be the one that stands the test of time.
Fun fact: that big company he points out, IBM, seem to dissagree with Mallouk's sentiments.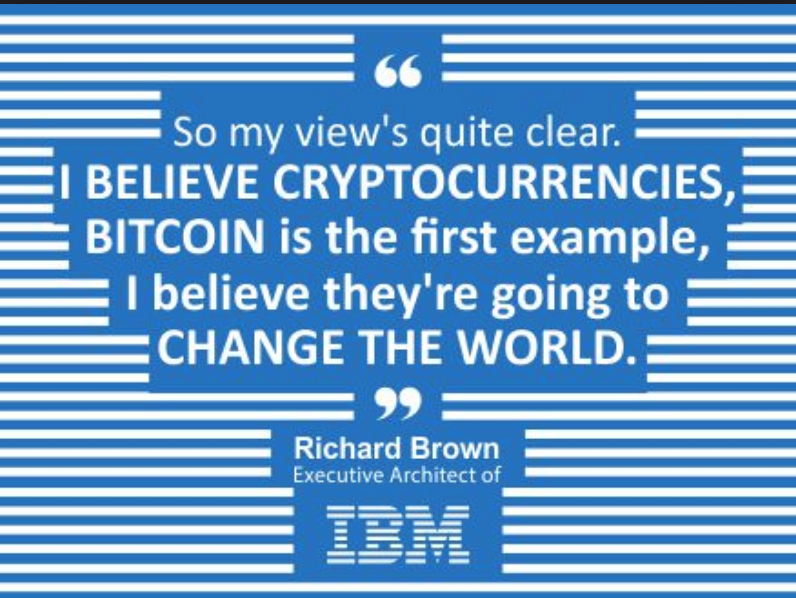 The Bitcoin GOLDEN CROSS! What will happen with the price? $$$ Subscribe to the Chepicap YouTube Channel for more videos!


Follow Chepicap now on Twitter, YouTube, Telegram and Facebook!

Chepicap is now LIVE in Blockfolio! This is how you receive our latest news in your portfolio tracker!