Sea of red for crypto, BTC holds above $5,200
The cryptocurrency market took a bad hit, following the controversy surrounding the Tether and BitFinex 'fraud' news, with most coins remaining well into the red, while Bitcoin recovered slightly from its plunge to $5,005 per coin on Thursday.
The entire crypto ecosystem took a plunge on Thursday, and although many have regained some ground, most are still deep into the red candle sticks.
After breaking above the $5,500 price mark yesterday, followed by an immediate plunge to $5,005 per coin, BTC regained some ground, and is currently trading at $5,235.31, dropping more than 5% on the day.
Currently, the market cap is sitting at $169,245,350,935, down about $10 billion since yesterday, while Bitcoin dominance is still around 54.7%.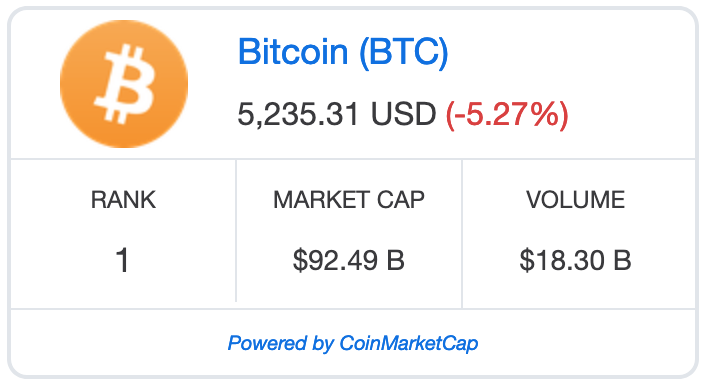 All top 10 coins are in the red, but hardest hit was Cardano which saw its price slip -10.88% to $0.067.
The largest altcoin by market capitalization Ethereum has also taken a beating from yesterday's news, having lost 6.74% in the last 24 hours. Ethereum is currently trading at $154.39, which is a new weekly low.
Ripple saw a 2.82% loss in the last 24 hours, and is currently trading at around $0.294. The third most popular crypto coin saw its weekly low today at $0.288, while its weekly high was at $0.332 on April 19.
Tether is still down, not surprisingly, with a -1.77% drop to $0.989.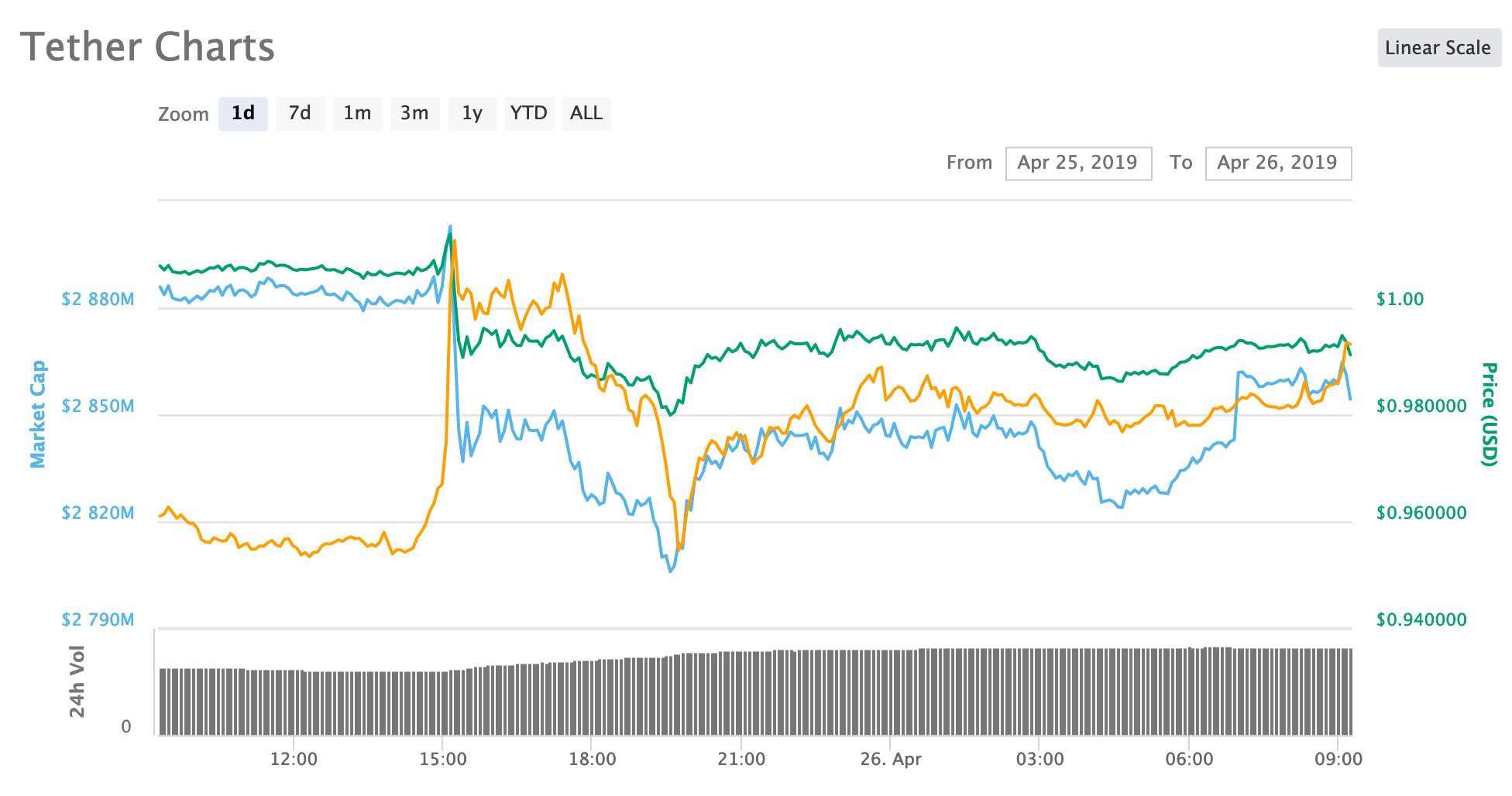 Despite recent news we still have some gainers today, being DigixDAO, and Maximine Coin, with gains around 19% each, followed, not that closely by Bitcoin SV, taking third place, with a modest gain of 2.48%, which is still pretty impressive on a day like this.

Biggest loser of the day is Nano, which recorded a loss of more than 16%, and is currently trading at a $1.52 price mark.
Now that we had to endure the Bitfinex and Tether headlines, we can safely say that uncertainty is amongst us once again and as a result we might see the bullish sentiment slowly fade away yet again.
The Bitcoin GOLDEN CROSS! What will happen with the price? $$$ Subscribe to the Chepicap YouTube Channel for more videos!


Follow Chepicap now on Twitter, YouTube, Telegram and Facebook!

Chepicap is now LIVE in Blockfolio! This is how you receive our latest news in your portfolio tracker!