Bitfinex, Tether being investigated for covering up $850 million loss
It has just been released by the office of Attorney General Letitia James that major crypto exchange Bitfinex as well as stablecoin issuer Tether are being investigated in relation to an alleged cover up of $850 million, apparently printing Tether to hide the loss.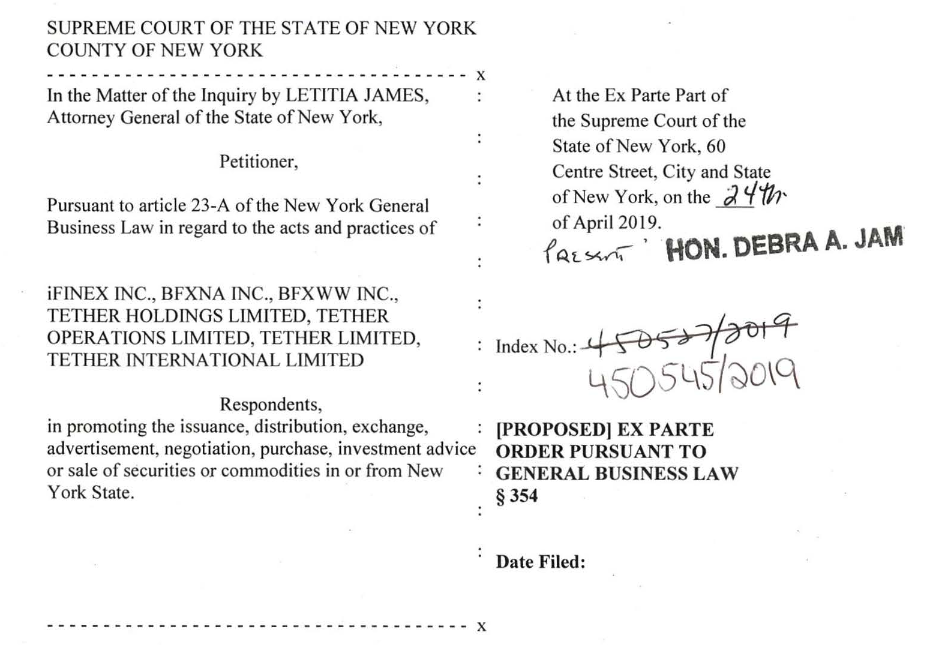 The full court order can be viewed here.
Today Attorney General James obtained a court order against both Bitfinex and Tether, which in essence is demanding an immediate halt to the creation or movement of any Tether while the investigation is ongoing. In the words of A.G. James:
"Our investigation has determined that the operators of the 'Bitfinex' trading platform, who also control the 'tether' virtual currency, have engaged in a cover-up to hide the apparent loss of $850 million dollars of co-mingled client and corporate funds... New York state has led the way in requiring virtual currency businesses to operate according to the law. And we will continue to stand-up for investors and seek justice on their behalf when misled or cheated by any of these companies."
At this point it is unclear what the full fallout of this case will be, but at the time of this writing the news is spreading fast across twitter and the price of Bitcoin is in freefall towards $5,000.
Stick with Chepicap for all updates as this event unfolds!
The Bitcoin GOLDEN CROSS! What will happen with the price? $$$ Subscribe to the Chepicap YouTube Channel for more videos!


Follow Chepicap now on Twitter, YouTube, Telegram and Facebook!

Chepicap is now LIVE in Blockfolio! This is how you receive our latest news in your portfolio tracker!