Malaysia will build blockchain-city of the future, with support from China
The Malaysian city, Malacca, will soon turn 835 acres into a tourist blockchain-city of the future, with support of the government of China and several major corporations
According to FXempire, the so-called Melaka Straits City will be constructed on a total of 635 acres of reclaimed land, where boutique hotels, and about 100 villas with a beautiful sea view and private access to the beach will be built along the coastline, while another 200 acres of the marine area will be kept for building chalets, and water recreation facilities.
Melaka Straits City is intended to become the leading tourist destination in Malaysia. The Ministry of Tourism of China estimates a total of 3 million tourists per year to visit the blockchain city.
The project is planned to become the first blockchain-city in Asia.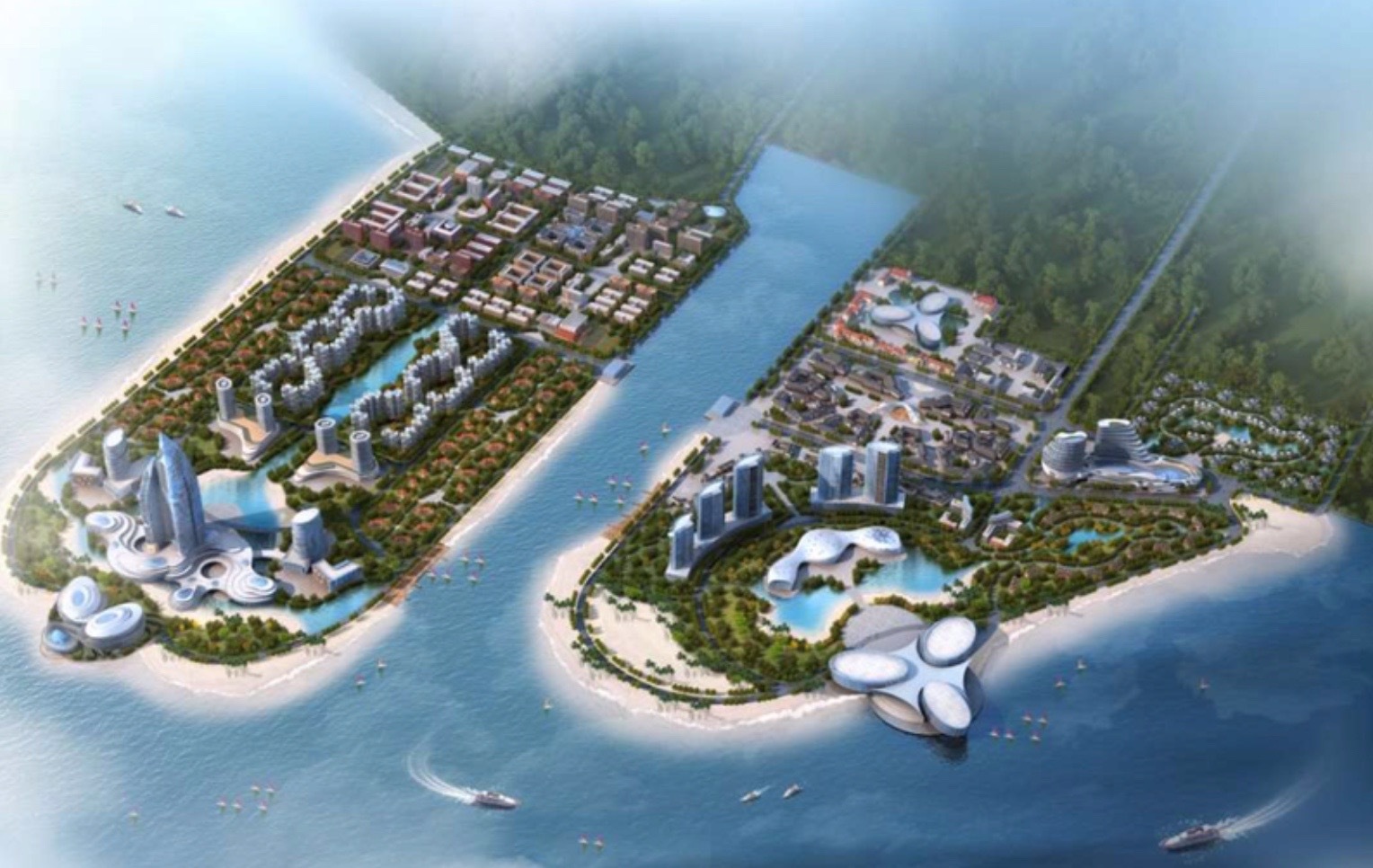 Lim Keng Kai, the official representative of Melaka Straits City, said that the basis of the blockchain technology in the Melaka Straits City will be the DMI platform with DMI coin, a cryptocurrency collaboration between DMI and Melaka Straits City, which will mainly be used in payment of government-based services in the city.
However, DMI will also feature an exchange where tourists who visit Melaka Straits City can exchange their fiat currencies for DMI coins.
'When tourists visit Melaka, they will be required to exchange their money into digital currencies that they can use to pay for services using their mobile phones or computers. The DMI web application will be available on PC and the mobile applications will run on Android and iOS devices to provide flexibility regardless of the preference of the individuals', Lim Keng Kai said.
'The main purpose of the Melaka Straits City project is to build a tourist city based on blockchain technology. In particular, it implies the creation of a new tourist blockchain city brand which will enhance tourism development in the country and improve education.'
Melaka Straits City's official spokesperson concluded by saying that the construction will be futuristic, but also with a nod to Malacca's rich historical past.
'That is why we've planned to build a distinctive cultural street in the center of the city. It will be inspired by the styles of different colonial eras and is going to make tourists familiar with Malaysian traditions and history.'
The Bitcoin GOLDEN CROSS! What will happen with the price? $$$ Subscribe to the Chepicap YouTube Channel for more videos!


Follow Chepicap now on Twitter, YouTube, Telegram and Facebook!

Chepicap is now LIVE in Blockfolio! This is how you receive our latest news in your portfolio tracker!