No partnership between TRON and Liverpool FC, sources confirm
Perennial announcement man Justin Sun did it once again: earlier today, he shared what appears to be a rather open invitation from Liverpool Football Club to collaborate, and talked about a "partnership". However, two different sources have confirmed to Chepicap that there is no such agreement in place.
Regardless of the light in which Sun wants to portray the invitation, it appears to be a mere formality that the club sends to those who get in touch questioning for sponsorship opportunities. In other words, something that almost any company which could be a potential sponsor can get.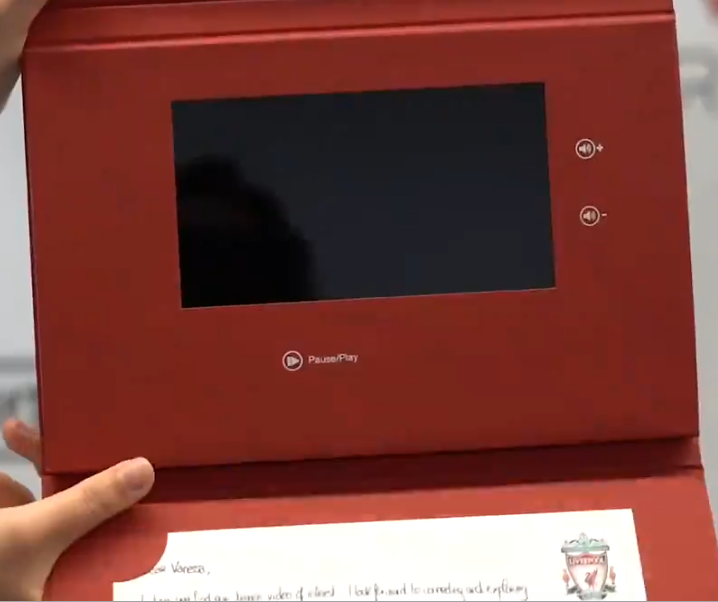 A zoomed screenshot from the video shared by TRON's CEO points out in that direction, as the first sentence of the letter, which appears to be addressed to "Vanesa", reads as follows: "I look forward to connecting and exploring".
official partnership. I will have more detail soon. 😀

— Justin Sun (@justinsuntron) April 24, 2019
Even though Sun also mentioned in his first tweet that he looks forward to "exploring" something, from the currently available documents and information it appears unclear that the object of such exploration can yet be deemed as a partnership.
Chepicap has pulsed several authorized sources, which wish to remain private, and two of them confirmed there is no agreement that can be called a partnership in place.
As for community reactions, excitement appears to be the dominating trend.
A partnership between #TRON & Liverpool, the current leader of Premiere League, semi-finalist in Champions League & one of the most legendary clubs in England, would be beyond massive for crypto to say the least.
Can already see the TRON logo on that red @LFC shirt at Anfield 👹

— Misha Lederman (@mishalederman) April 24, 2019
Some have even went as far as pasting the logo of the eleventh crypto by market cap onto the uniform of the centenary British football club.
We want the name of tron in liverpool shirts @justinsuntron 😂 pic.twitter.com/dc5fQYXEh5

— CryptoViking (@Berserker1981) April 24, 2019
However, there is criticism as well going the way of Sun's approach to announcements, which has been labeled in the past as rather excessive.
Shill Master Marketing Megastar @justinsuntron at it again! Invitation = Invitation, you couldn't resist using the word Partnership lmao 🤣🤣🤣
Since I've held trx since Nov 2017 I'm down af for Liverpool partnership, but save the Partnership talk until after YOU CREATE ONE

— Connected (@LinharesJoseph) April 24, 2019
This is the second worst moment in Liverpool history after this pic.twitter.com/qo3b8wZCTj

— Satoshi is an alien ⚡🌮🍺 (@Node810) April 24, 2019
Alexandre Dreyfus, CEO at the tokenized voting platform Socios, which keeps Chilliz (CHZ) as digital asset of choice and has deals in place with Juventus and Paris Saint-Germain, showed publicly his disagreement with versions of the story stating that a partnership was already in place between TRON and Liverpool FC:
The level of 'cryptomedia' is devastating. Justin Sun receives an 'invitation' (aka come and we will show you how much it cost to be a proud sponsor) which is a sales pitch sent to all big corp (like we do) and 'media' announces a partnership. LOL. https://t.co/YcLlBKVTtS

— Alexandre Dreyfus (@alex_dreyfus) April 24, 2019
Follow Chepicap now on Twitter, YouTube, Telegram and Facebook!

Chepicap is now LIVE in Blockfolio! This is how you receive our latest news in your portfolio tracker!