Bitcoin is up 49% in 2019, and 74% from the bottom
If you decided to start the year 2019 with the purchase of Bitcoin, you have had a pretty impressive return on investment so far. With Bitcoin breaking $5500 today, the year-to-date growth of BTC is now 48,9%...
Bitcoin started the year at $3740 and is now trading for $5570. Most gains were made in the last month, with BTC jumping from $3975 to the current levels, a 40% growth.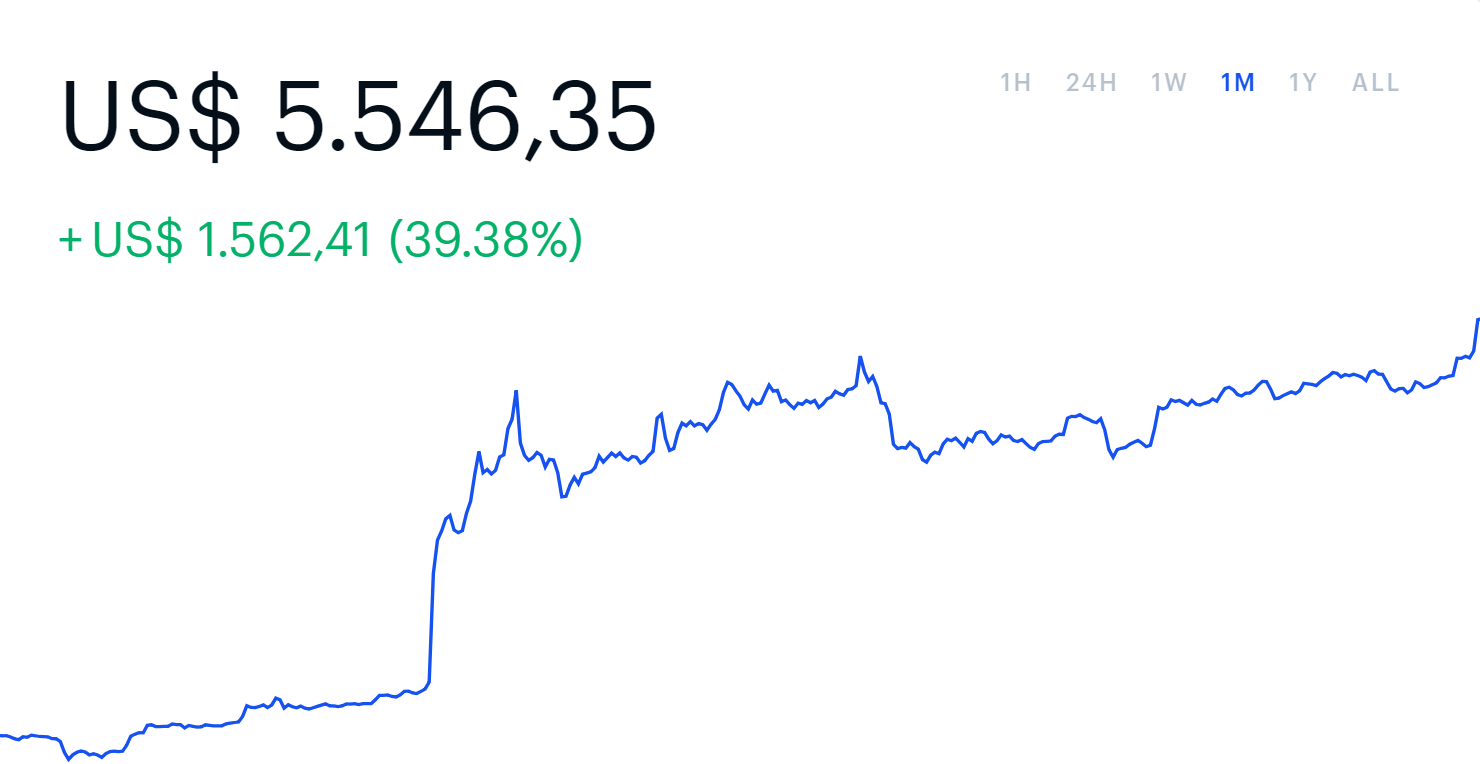 The Bitcoin bottom in the current cyclus has so far been $3200 at December 16. Would you have bought BTC then (lucky you!), your ROI would now be 74%. Not bad at all for a 'bear market'.


the exact bottom. https://t.co/QsrBWRG6bz

— 👨‍🚀 hodlonaut tunez 🎧 (@cryptunez) April 23, 2019

Bitcoin jumped over $5500 on Tuesday, and according to most traders will now be marching on to the $6000s. With BTC leading the push, slowly but surely altcoins are now following too. Ethereum is valued at $176 now, gaining 3,5% in the last 24 hours. Ethereum started the year at $133,4, gaining 55% in 2019.
Ripple's XRP is not reaching to this latest push and is stuck at the $0.32 zone. Since the start of 2019, XRP lost 7% of its value.


Chart provided by Tradingview
Follow Chepicap now on Twitter, YouTube, Telegram and Facebook!

Chepicap is now LIVE in Blockfolio! This is how you receive our latest news in your portfolio tracker!