Vitalik proposes increase in staking rewards for Proof of Stake upgrade
It has been reported by Cointelegraph that Vitalik Buterin has proposed an increase in the stake reward that will be integral to the soon to be implemented Proof of Stake system that Ethereum will be adopting. Many in the community found the proposed increase to be favorable to the current model.
The idea was originally put forth by Buterin on GitHub and was met with reasonable support: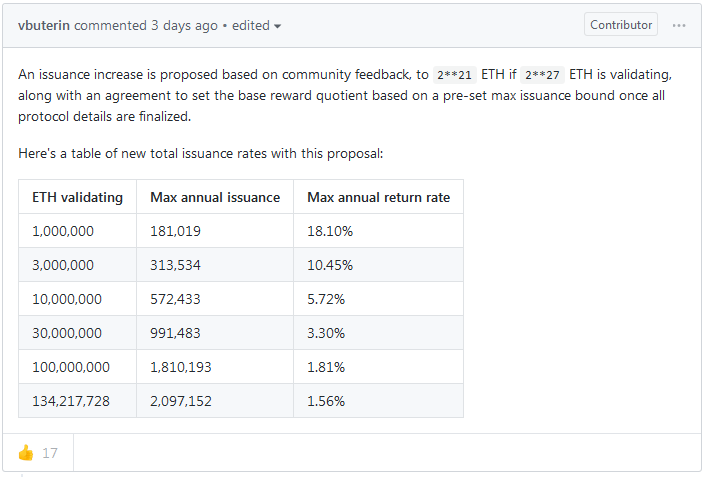 It was also posted onto reddit where the community further discussed the pros and cons of this proposal:
Higher PoS rewards proposed from r/ethtrader
Here Vitalik Buterin took some time to further elaborate on the numbers he submitted to the community:
It seems like a potentially solid step forward for the next iteration of the Ethereum network. The community seems to be largely accepting of the idea, though at times the discussion can be very technical. For now it is simply a proposal. Will it be implemented? Stick with Chepicap for all updates!
Key levels: if Bitcoin breaks $5300, this is the upside! Subscribe to the Chepicap YouTube Channel for more videos!


Follow Chepicap now on Twitter, YouTube, Telegram and Facebook!

Chepicap is now LIVE in Blockfolio! This is how you receive our latest news in your portfolio tracker!