Peter Brandt, bullish: Bitcoin to $5,745, Ethereum to $309 and XRP to $0,56
Well renowned and experienced trader and TA expert Peter Brandt has shown some bullishness in his latest post regarding cryptocurrencies.
The analyst begins the article asserting that "things look great for cryptos at the present time", although he also leaves room for doubts regardless of considering that the dominant trend is currently bullish and that things will stay that way.
Brandt also offered in the same post considerations of several price ranges which would equate to red flags in his view, namely $4,778 for Bitcoin, $151 for Ethereum, $60 for Monero or $0.31 for Ripple's XRP.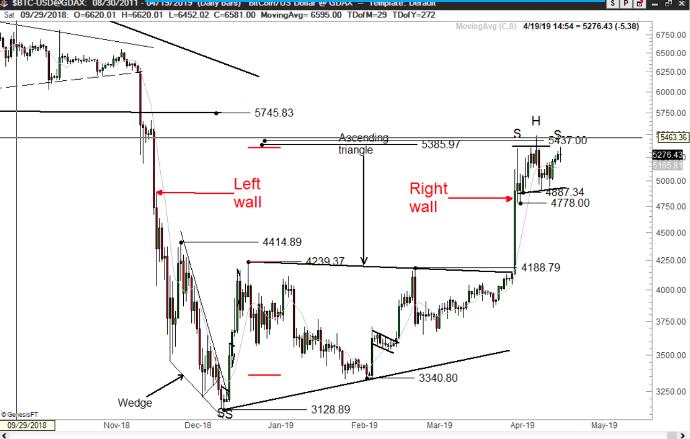 However, Brandt's predictions for retracements should be understood first on an optimistic way, given that he doesn't seem to consider the current bullish trend invalidated yet at all. Therefore, Bitcoin would be looking upwards at a price level of $5,745, Monero would be aiming for $98 and Ethereum for $309, and XRP for $0.56, in the best case scenario.
A new Public Blog Post - "Positive Crypto Trends"$ETH $BTC $XMR $XRP

Link to public post >https://t.co/AtA0gLN4MB

— Peter Brandt (@PeterLBrandt) April 20, 2019
Follow Chepicap now on Twitter, YouTube, Telegram and Facebook!

Chepicap is now LIVE in Blockfolio! This is how you receive our latest news in your portfolio tracker!