Blockfolio automatic trade imports now live, Wallet Connections coming
Blockfolio's 2.2 release has this week been approved by the App Store and the Play Store. The new version of Blockfolio, which includes automatic trade imports, is now available for you to download.
With the 2.2 release, you can connect your Blockfolio app for free to Binance, Bittrex, Coinbase, Coinbase Pro, OKEx, and Poloniex to automatically sync your portfolio with the trades you make on those exchanges. This means you'll never have to manually add trades to your portfolio again. According to the portfolio tracker, 'several other leading exchanges will be added in the weeks ahead.'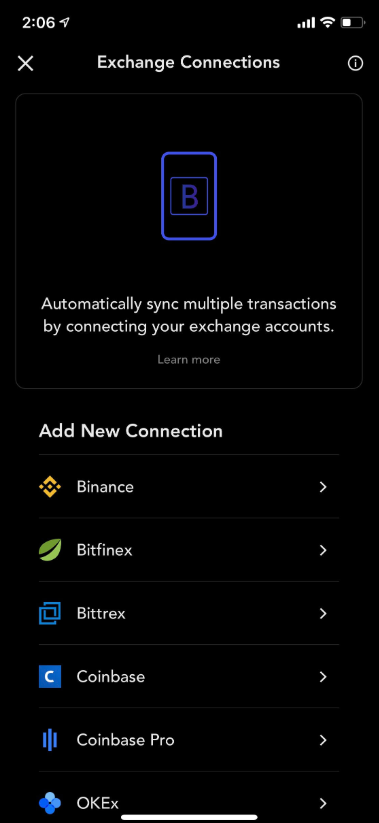 For privacy and security issues, you can only connect your Blockfolio app to the read only API keys from the exchange. Blockfolio emphasizes that it never stores the API keys on their servers and uses standard level encryption to protect the privacy of their users.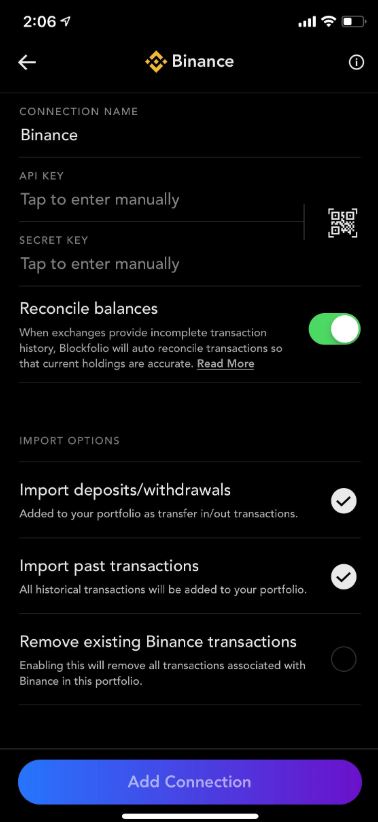 Blockfolio 2.2 is here with automatic trade imports from @binance , @bitfinex , @BittrexExchange , @coinbase (+Pro), @OKEx and @Poloniex!🤘

This release also includes timelines up to 3 yrs😏

Update to experience all these great features. 100% free.https://t.co/f4YWrbUJ7y

— Blockfolio (@blockfolio) April 18, 2019
'Wallet Connections'
Next to exchange connections, Blockfolio is also planning to introduce Wallet Connections, so you can easily link your portfolio to your hard- or software wallets. This service will also be free for every app user to use.

Blockfolio has also introduced expanded timelines to the app, with charts on a two-year and three-year timeframe now available.
Follow Chepicap now on Twitter, YouTube, Telegram and Facebook!

Chepicap is now LIVE in Blockfolio! This is how you receive our latest news in your portfolio tracker!