New FRED data continues debate on how stocks and crypto are correlated
It's being reported by NewsBTC that the latest Federal Reserve Economic Data (FRED) is out and it has opened up new interpretations as to whether and how Bitcoin and traditional stocks are related.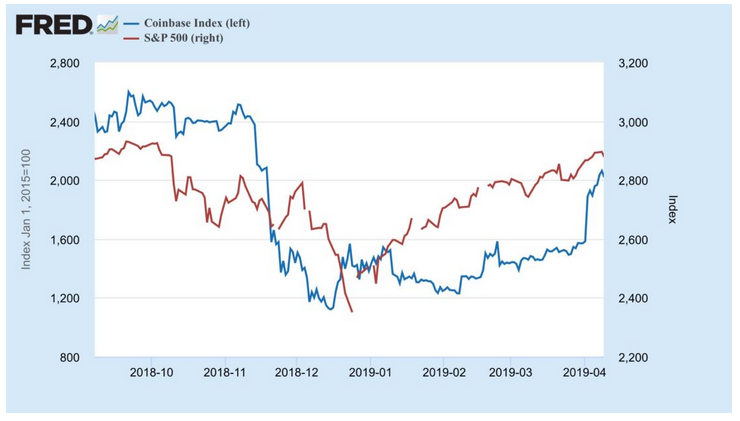 The data compares the performance of Bitcoin over the last 7 months, based upon the Coinbase Index, with the S&P 5000. It is interesting to note that while at some points there is little correlation in the performance, at other times there seems to be, including recently. Indeed, even in the years before this data was recorded, there seems to be a bit of an upward trend happening:
Blockforce Capital also noticed the rising correlation as of late but feel it is ultimately insignificant. CEO Eric Ervin is quoted:
"Historically, the correlation between the S&P 500 and Bitcoin has been insignificant. Although correlation values between the two asset classes have ticked up this year versus historical averages, with the current correlation hovering around .11, we believe this to be an insignificant value and don't believe the two markets to be related."
While many are saying this data points to no significant correlation, there does seem to be some semblance of rising correlation between these markets. Perhaps as crypto becomes more widely accepted this connection will grow deeper. Will the trend continue? Stick with Chepicap for all updates!
Bitcoin to WHERE? This is what the TRADERS say! Subscribe to the Chepicap YouTube Channel for more videos!


Follow Chepicap now on Twitter, YouTube, Telegram and Facebook!

Chepicap is now LIVE in Blockfolio! This is how you receive our latest news in your portfolio tracker!