BCH and LTC lead next leg of bull run; MXM deflates
Every hour that passes, there are fewer and fewer projects which have not pumped up in so far. Bitcoin Cash (BCH) and Litecoin (LTC) are just the latest to join the bull party, while the gap between their 4th and 5th places by market cap narrows down.
The Roger Ver-spearheaded project appears to be set on a strong growth path, after crossing the $300 mark today, returning to pre BSV-fork levels: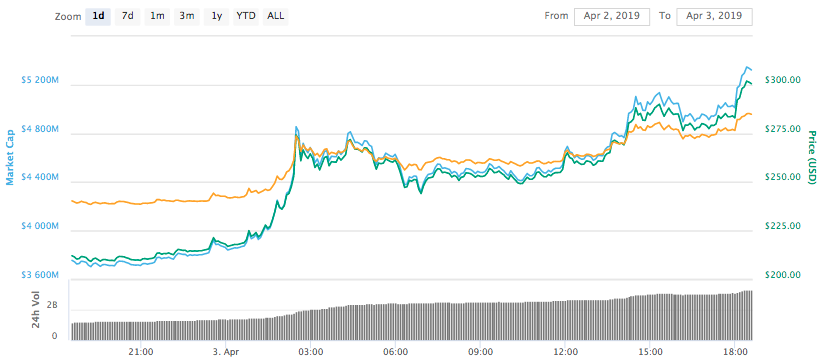 On the other hand, Litecoin appears similarly posed to break resistance after resistance, as it eyes once more at the $100 psychological barrier: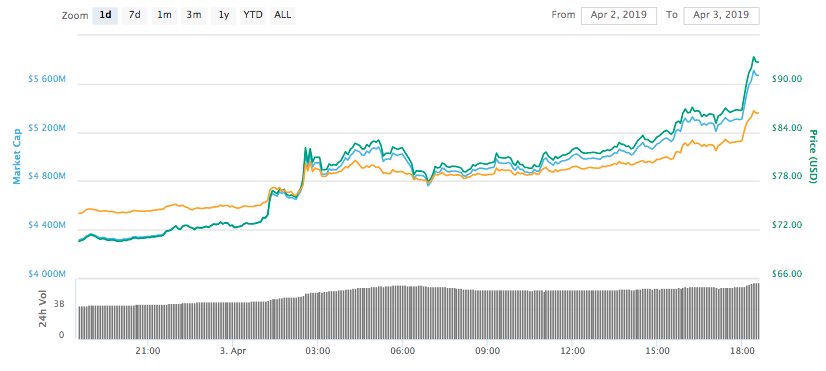 One of the projects which had raised the most eyebrows over the past few months was Maximine Coin (MXM). Its unexplainable growth despite the lack of sound arguments for the project seems to be arriving to an end.
Currently, MXM is losing in excess of 30% of its value, in comparison to Bitcoin, which at writing time has again crossed the $5,000 mark and appears to have intentions of staying above, while the rest of the market keeps on raising.
With the generalized growth among all markets, some might think that a project that had pumped by several hundred percent in a matter of a few weeks, would just go down without the need of negative news affecting it.
However, there might be a leading cause for MXM's descend. As the Twitter account of the project has been sharing over the last few days, a contract replacement and issues between exchanges have been affecting those trading the token:
To our users facing technical issues the past few days, rest assured that we hear you & we take your concerns seriously. The MXM team is now working round the clock and contacting listed exchanges to resolve these issues asap. We thank you for your kind patience & understanding. pic.twitter.com/ssnxkN45Uw

— MaxiMine (@maximinecoin) April 2, 2019
Recently, we noticed that some people complained that they 'LOST' their MXM when they made transfers from Hitbtc or Yobit to Coinbene. After investigations, we found out that the 'LOST' is because HitBTC hasn't perform updates for you.

— MaxiMine (@maximinecoin) April 3, 2019
The token, which sees almost 100% of its volume coming from the same exchange, appears to be very sensitive to any disruptions in the service of Coinbene.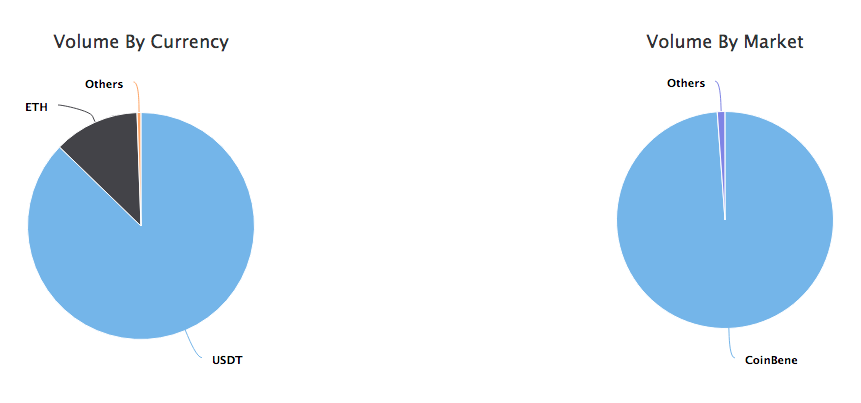 Read more: Maximine Coin (MXM) raises eyebrows: 750% up in one month; Bitcoin Cash goes parabolic with 40% price increase, breaks over $250
Follow Chepicap now on Twitter, YouTube, Telegram and Facebook!
Chepicap is here for you 24/7 to keep you informed on everything crypto. Like what we do? Tip us some Satoshi with the exciting new Lightning Network Tippin.me tool!
Read more: How to tip and receive Bitcoin via the Lightning Network with Tippin.me