Bitcoin breaks through $5k; Bitcoin Cash tops the market up 50%; LTC up 20%
The market nets another day of gains, with every single cryptocurrency in the top ten, along with the vast majority in the top 100, citing gains; some of which stretch well into the high 10s as well as a few up 20%+ in just 24 hours. Right now Bitcoin Cash leads the pack, Litecoin just surpassed yesterday's peak, and Bitcoin is back over $5000!
A look at the top ten depicts a sight not seen in well over a year, with Bitcoin Cash (BCH) leading the pack up 50.27% in the past 24 hours, followed by Litecoin (LTC) citing an impressive continued rally and a 20.96% rise, currently at $83.98 surpassing yesterdays peak of $83.06.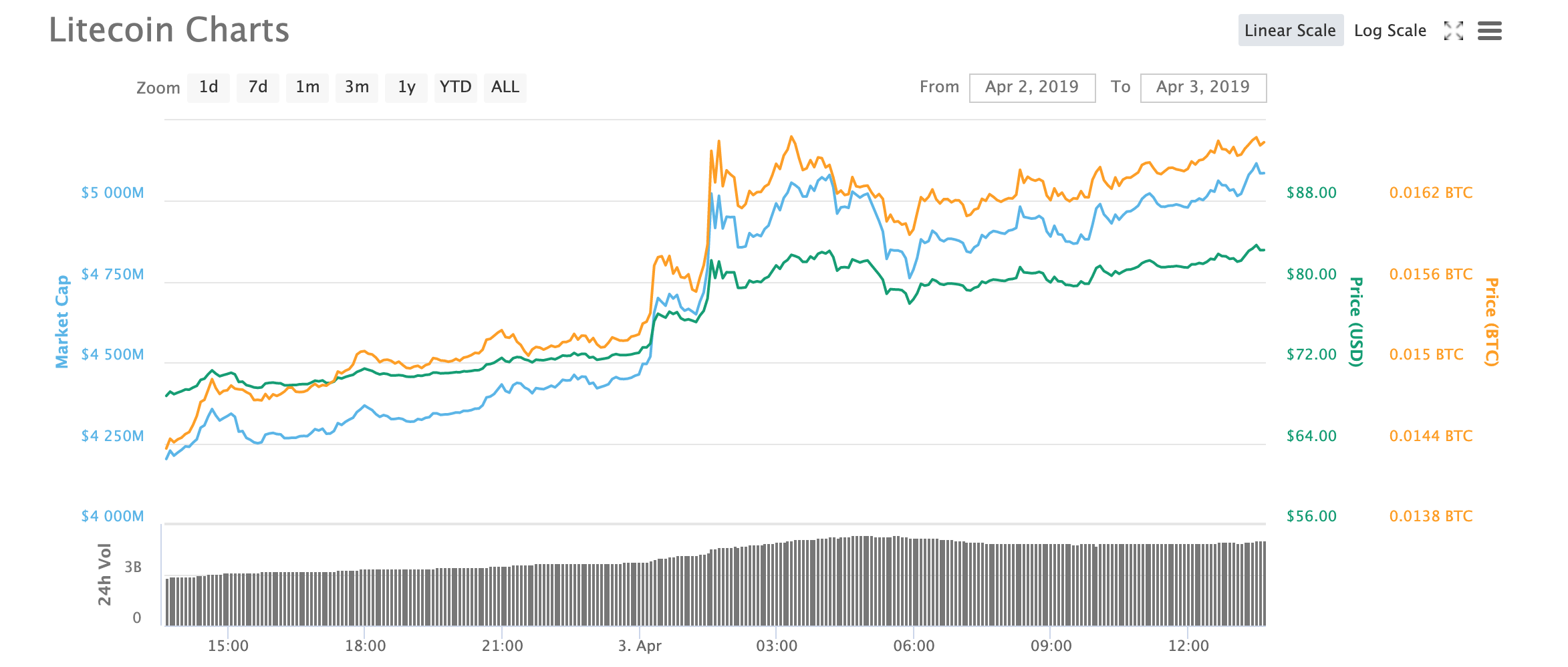 Bitcoin (BTC) is currently testing levels above $5k up 4.99% in 24 hours, with hopes pinned that it can overcome resistance at this level and continue onto $6K where the real test will begin.
Cardano (ADA) and EOS are also citing impressive runs, respectively up 17.21% and 12.26% on the 24-hour charts.
Meanwhile, Ethereum (ETH), XRP, Binance Coin (BNB), and Stellar (XLM) are all citing increases of 8.43%, 6.22%, 1.14%, and 5.82%, respectively.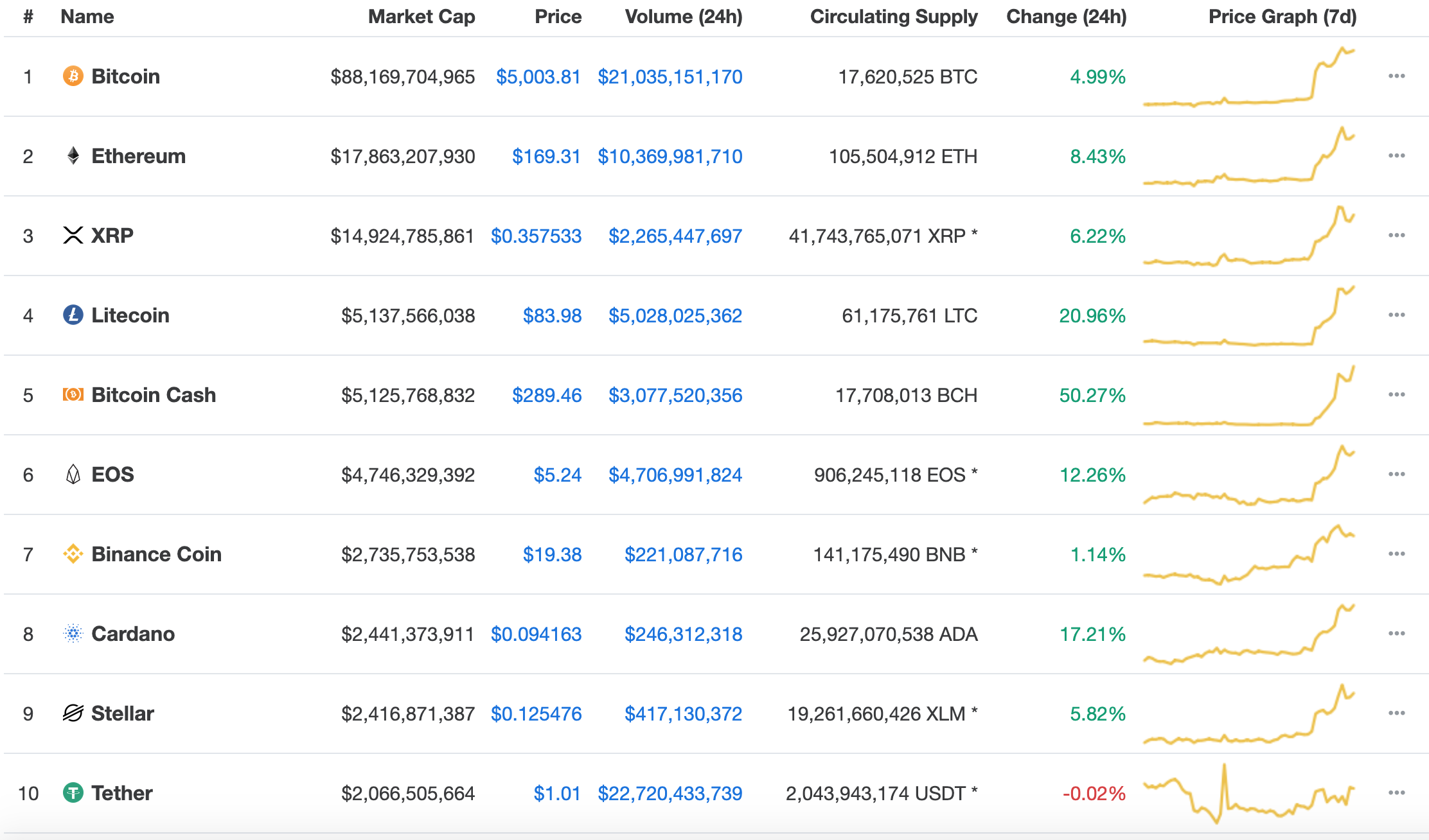 Outside of the top ten is much the same story with BCH counterpart and rival Bitcoin SV (BSV) up 24.55%.
NEM is also citing impressive gains up 19.85%
Augur (REP) is another hot favorite up 25.99%
And taking it all the way to the bank is Elon Musk's new favorite altcoin, Dogecoin (DOGE) which, thanks in part to Musk has gained a massive 32.20% in the past 24 hours.
Dogecoin might be my fav cryptocurrency. It's pretty cool.

— Elon Musk (@elonmusk) April 2, 2019
One of the only coins in the top 100 citing drastic losses is Maximine Coin (MXM) which is down -36% in the past 24 hours.

Read more: Tone Vays: 'Took the opportunity to actually exit a Bitcoin position'; Elon Musk becomes CEO of Dogecoin and has already stepped down


Follow Chepicap now on Twitter, YouTube, Telegram and Facebook!
Chepicap is here for you 24/7 to keep you informed on everything crypto. Like what we do? Tip us some Satoshi with the exciting new Lightning Network Tippin.me tool!
Read more: How to tip and receive Bitcoin via the Lightning Network with Tippin.me