Bitcoin Cash pumps 60%, Bitcoin closing in on $5,000
The third massive surge of the day is well on its way and has thrusted Bitcoin Cash into a sprint of almost 60% on the day, while Bitcoin is setting itself up to break the $5,000 mark. Hold on to your seats, we are in for a very exciting ride.
Three massive surges on the day have propelled Bitcoin Cash to take the lead in this impressive cryptocurrency rally with a massive gain of almost 60%, in the past 24 hours.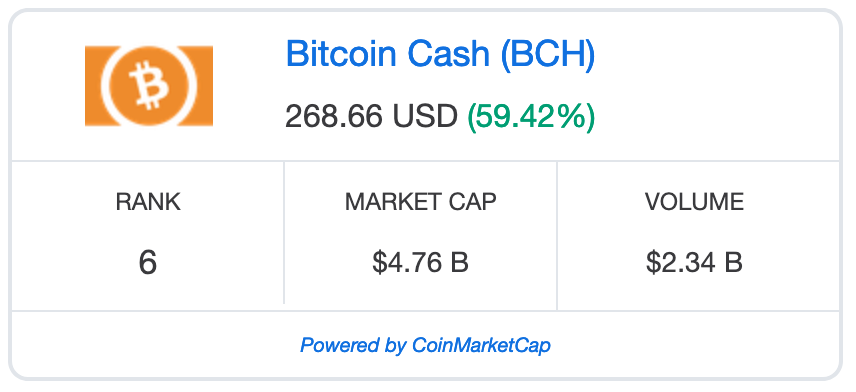 Bitcoin Cash is currently trading at $268.66 per coin, showing a massive gain of almost 60%, with a total market cap of $4.76 billion, and is having the best 24 hours of the year by far.
Chepicap previously reported that Roger Ver recently highlighted the possibility that BCH is doing better in terms of adoption than BTC in Japan, however, today Bloomberg stated that the surge at the start of Asian trading on Tuesday was likely triggered by automated software set up to execute a $100 million trade across three exchanges.
Read more: Why is Bitcoin pumping today?
While Bitcoin Cash is leading this crypto rally, Bitcoin is well on its way to leave the $5,000 mark in its rear view mirror.
Bitcoin broke above $4,200 yesterday prompting a run up to over $5,000, followed by consolidation to about $4,700. Now Bitcoin is trading just below the $5,000 mark, at around $4,997, showing %19.49 gains on the day, at the time of writing.
It seems that there is no stopping Bitcoin just yet and see it work its way up until $5,600.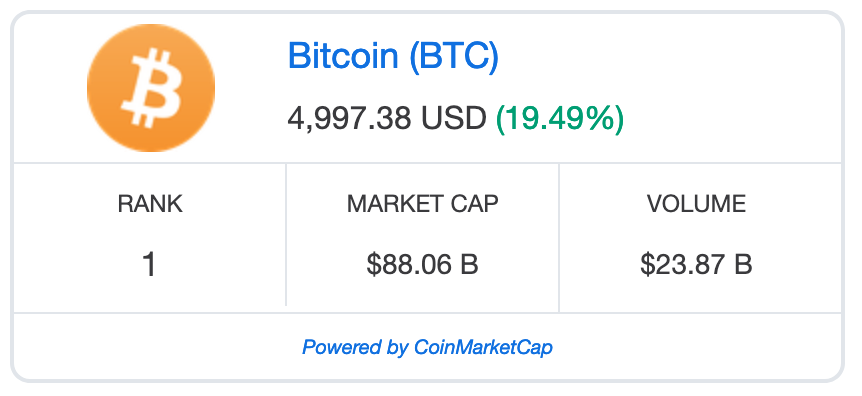 At this point it is still too early to say what the exact catalyst for this Bitcoin run might be, but after this prolonged cryto winter, who really needs a reason anyways?
Bitcoin PUMPS! 3 possible reasons! Subscribe to the Chepicap YouTube Channel for more videos!


Follow Chepicap now on Twitter, YouTube, Telegram and Facebook!
Chepicap is here for you 24/7 to keep you informed on everything crypto. Like what we do? Tip us some Satoshi with the exciting new Lightning Network Tippin.me tool!
Read more: How to tip and receive Bitcoin via the Lightning Network with Tippin.me