'Bitcoin to $4300 means false breakout, Litecoin could swing to $116'
NicTrades, a popular trader in the cryptocurrency community on Twitter and YouTube, is not convinced the Bitcoin bear market is over after BTC pumped 15% on Tuesday.
Today Bitcoin shortly surpassed $5000, before finding a stable ground between $4700 and $4800. With no news pushing the price, it seems the push forward has been a technical move.



In a video on YouTube, NicTrades says that Bitcoin could potentially find support at $4536 in the case of a pullback. When the price drops back to $4300 on exchanges such as Bitstamp, Coinbase and Binance, it's time to worry again. "If we come back more than 50% of this swing, that's where I would be concerned and would say that this is probably a false breakout."

Read more: Analyst on Bitcoin: 'Was a technical move, lots of entry orders at $4200'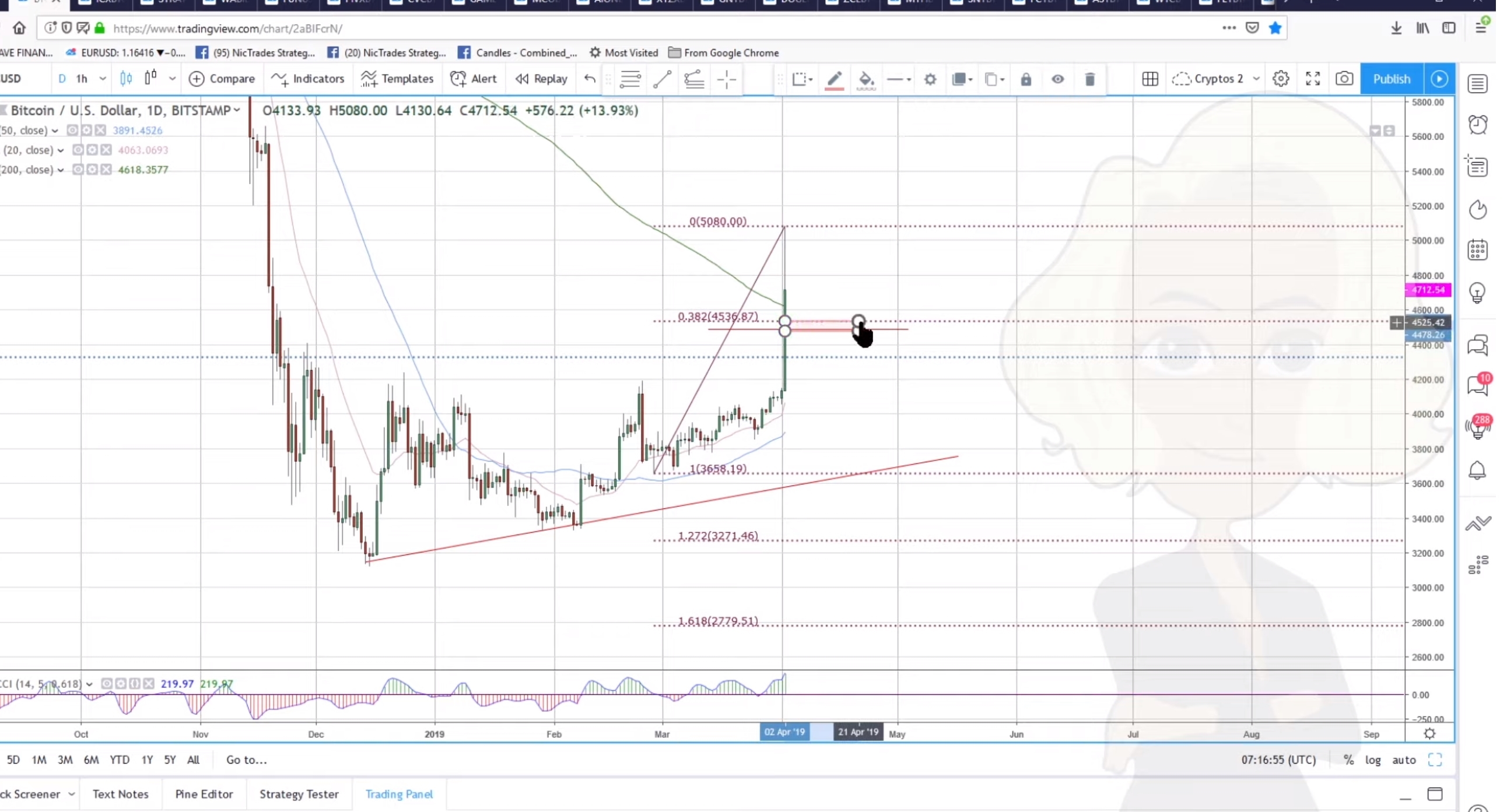 The 200 day moving average line is also an important factor today. Bitcoin's spike was the result of breaking that moving average line at $4200, after which a lot of buy orders were triggered. Now Bitcoin is fighting to stay above. NicTrades: "I would be a little bit less bullish if we close back underneath the 200 day moving average line. A daily close under $4714 wouldn't be quite so positive."

Read more: What traders say about this Bitcoin pump: '$5K, then $5.5K'

NicTrades is a lot more bullish on Litecoin, currently valued at $68, that seems to have a strong support on $60. "Litecoin has much better potential to another swing higher, up to $116. Litecoin is smashing it, it's in an uptrend, trading very comfortably above the 200 day moving average line", NicTrades says.

Read more: Why is Bitcoin pumping today?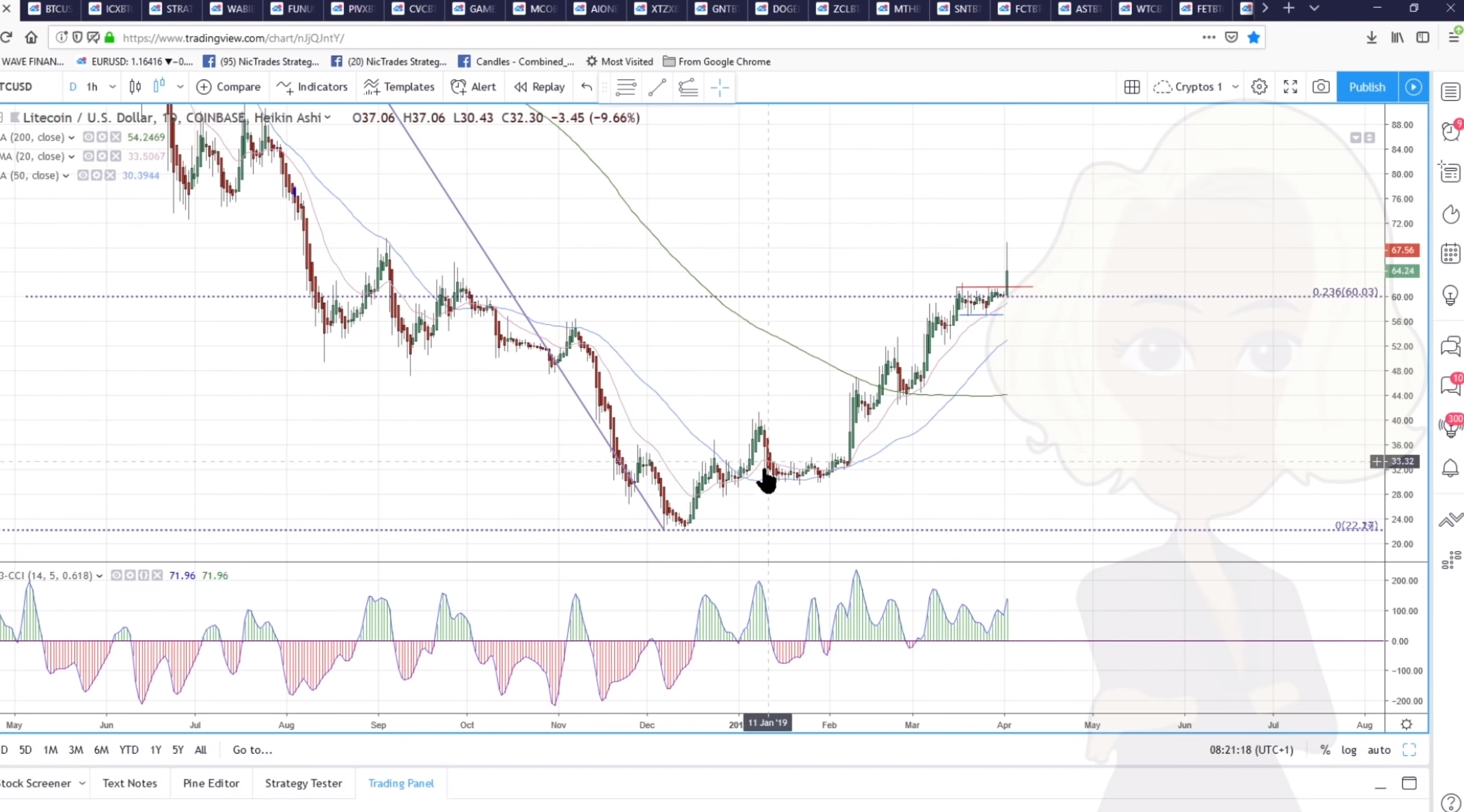 Bitcoin PUMPS! 3 possible reasons! Subscribe to the Chepicap YouTube Channel for more videos!


Follow Chepicap now on Twitter, YouTube, Telegram and Facebook!
Read more: How to tip and receive Bitcoin via the Lightning Network with Tippin.me