Coincheck launches Bitcoin OTC trading; minimum buy-in of 50 BTC
Coincheck has announced the launch of its bitcoin over the counter (OTC) trading desk, tailored for institutional clients; enabling large purchases of Bitcoin, with a minimum buy-in of 50 BTC.
This large scale OTC trading service was announced by the Japanese exchange within a blog post today, April 1st, 2019 (let's hope this isn't an April fools joke…)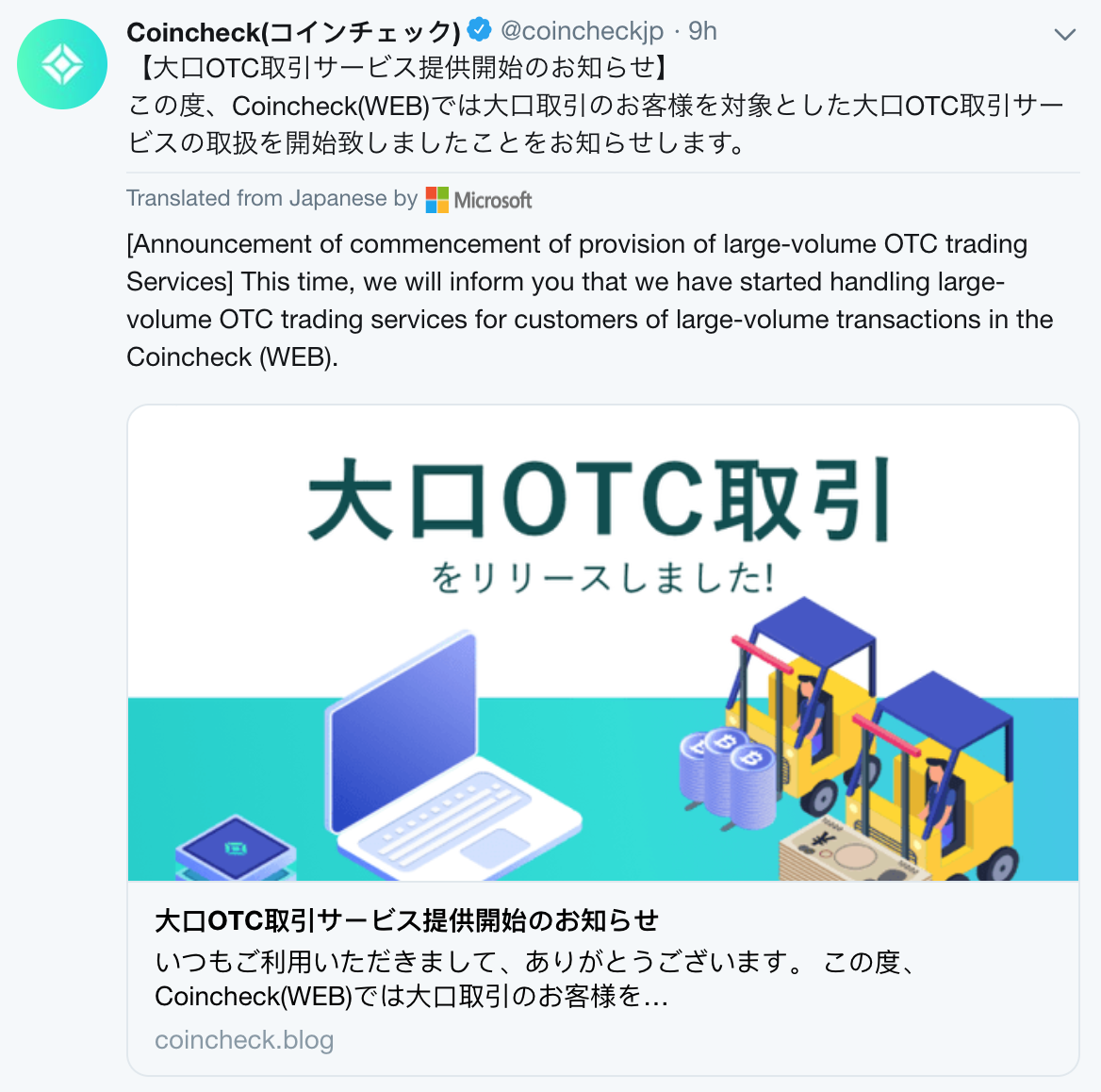 According to the blog post the OTC trading desk will be restricted to weekdays, opening from 10:00 to 15:00 (JST)
Additionally, Bitcoin (BTC) will be the prime cryptocurrency traded upon the desk for the time being, with 50 BTC set as a minimum buy-in, currently holding a USD equivalent of $205,987. from there onwards the investment will be set on increments of 25 BTC, going from 50 BTC, 75 BTC, 100 BTC, 125 BTC, etc.
Although BTC is the only current cryptocurrency on offer, the blog post relayed that they would "consider the handling of another handling virtual currency from time to time."
The emergence of OTC trading desks often signify good news, as it means the firm supplying the desk sees a market for a large scale BTC offering; on top of this, it also creates a further avenue for institutional investors to jump into crypto without the worry of displacing the market with such a large purchase.
Read more: Huobi exchange set to launch LTC over-the-counter (OTC) trading next week
Follow Chepicap now on Twitter, YouTube, Telegram and Facebook!
Chepicap is here for you 24/7 to keep you informed on everything crypto. Like what we do? Tip us some Satoshi with the exciting new Lightning Network Tippin.me tool!
Read more: How to tip and receive Bitcoin via the Lightning Network with Tippin.me