BTC trades below $4,000, Enigma surges 38%
In a mostly red colored day for the top 20 cryptos, Bitcoin is trading close to the $4,000 price mark, while Enigma is showing impressive gains of more than 30%.
According to coinmarketcap.com, Bitcoin is down -0.65% on the day, trading at around $3,963, while its weekly chart, shows that BTC's current price is almost 3% lower than a week ago.
Following a quiet period, with Bitcoin trading in its long-established range between $4,000 and $4,100, Bitcoin fell below the $4,000 price mark during yesterday's trading. The number one cryptocurrency wasn't able to recover and continues to show struggles below the $4,000 mark.
The total market cap took as well a hit with almost $3 billion being wiped from the market.
Read more: What will it be for Bitcoin? $5,500 or $3,000?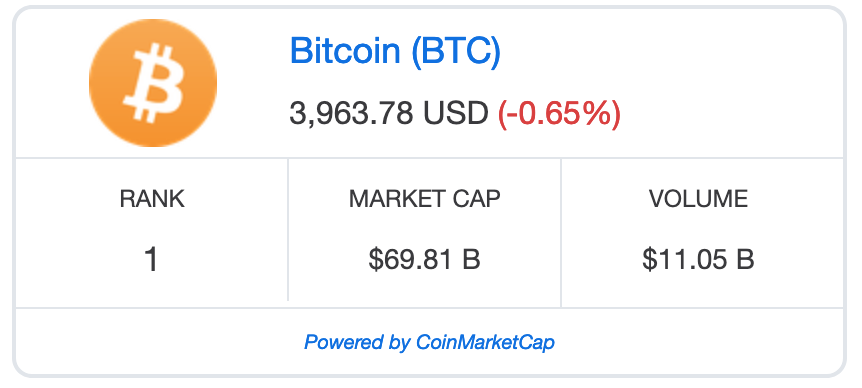 Among the top 20 cryptocurrencies, the only cryptocurrency which is experiencing gains is Cardano.
Cardano is currently trading at $0.061 and shows an impressive surge of almost 4% on the day. With a market capitalization of $1.58 billion, Cardano is holding on tight to its newly re-claimed 10th spot.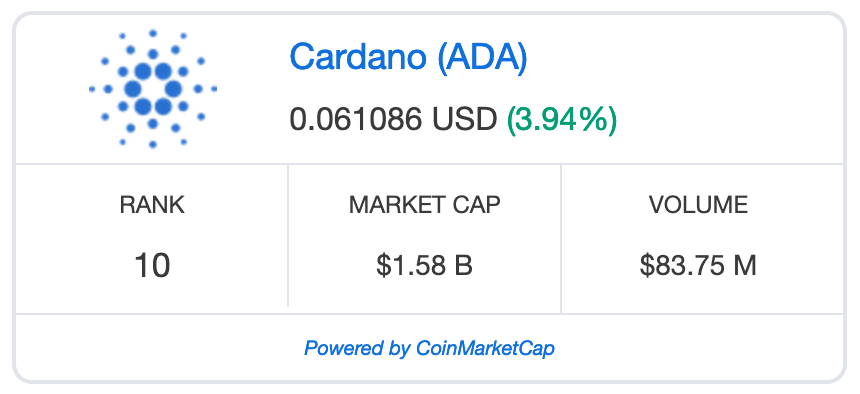 The biggest gainer of the day is Enigma, currently trading at $0.57, showing massive gains of almost 39%, in an otherwise bleeding market.
The Enigma project is trying to solve the problem of privacy on the blockchain by giving access to data storage and privacy while remaining scalable. Enigma aims to extend Ethereum Smart Contracts by introducing secret contracts.
Read more: What is Enigma and is it key to crypto's future?

A massive surge that didn't go unnoticed.
Enigma is a #cryptonewcomer in the top 100 coins for the first time ever. Congratulations @enigmampc !
follow @DeltaCryptoClu2 to know more newcomers

— DeltaCryptoClub (@DeltaCryptoClu2) March 26, 2019
Enigma privacy coin. #eng. Most undervalued crypto coin!! Worth at least 10x what it is now. Don't be late to the party

— Cryptounderdog (@Cryptounderdog1) March 26, 2019
The biggest loser of the day is ABBC Coin, which saw a loss of almost 12% in the past 24 hours and is currenlty trading at $0.19.

The total coin market cap is $137,4 billion, according to coinmarketcap.
5 BRAND NEW Bitcoin price predictions! Subscribe to the Chepicap YouTube Channel for more videos!


Follow Chepicap now on Twitter, YouTube, Telegram and Facebook!
Chepicap is here for you 24/7 to keep you informed on everything crypto. Like what we do? Tip us some Satoshi with the exciting new Lightning Network Tippin.me tool!
Read more: How to tip and receive Bitcoin via the Lightning Network with Tippin.me