Tron and ADA leading the Top 20, Bitcoin holds above $4,000
It is a day of mixed reviews for the top 20 cryptocurrencies today, with Tron and Cardano leading the way with impressive gains, while Bitcoin is working hard to hold above the $4,000 mark.
Bitcoin is seeing a minor loss of just -0.14% on the day, trading at around $4,031, according to Coinmarketcap.com.
Looking at its weekly chart, the current price is just $6 lower than $4,037, the price at which Bitcoin started the week.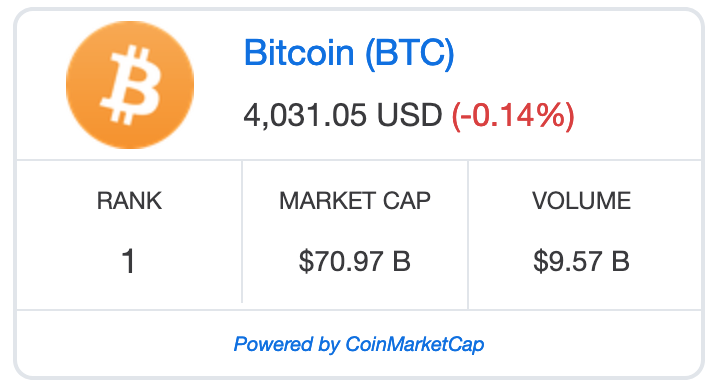 Although not showing any recent notable upward movement, analysts seem rather positive about Bitcoin's next moves.
Naeem Alsam, Chief market analyst at Think Markets, columnist at Forbes, and crypto enthusiast, said that he personally believes that each Bitcoin can go up as much as $400K, and added ithat 'f history repeats itself, this number is not a fool's paradise. This is a simple math calculation: approximate percentage projection of the price which we experienced during the last bull run.'
Bitmex CEO Arthur Hayes made it cristal clear in his closing paragraph of the company's weekly newsletter for customers, that he believes that green shots will begin to appear in early Q4 after an intense chop, taking Bitcoin price back to $10,000. 'That is a very significant psychological barrier. It's a nice round sexy number.'
Read more: Bitcoin price predictions: what 6 experts say about the BTC price this week
Among the top 20 cryptocurrencies, Cardano and Tron are the ones reporting the most impressive price gains.
Cardano is currently trading at $0,062, showing a massive daily surge of 9.10%, with a total market cap of $1.6 billion, while Tron is having an equally impressive day with gains of more than 5%.
Tron is currently trading at $0.023.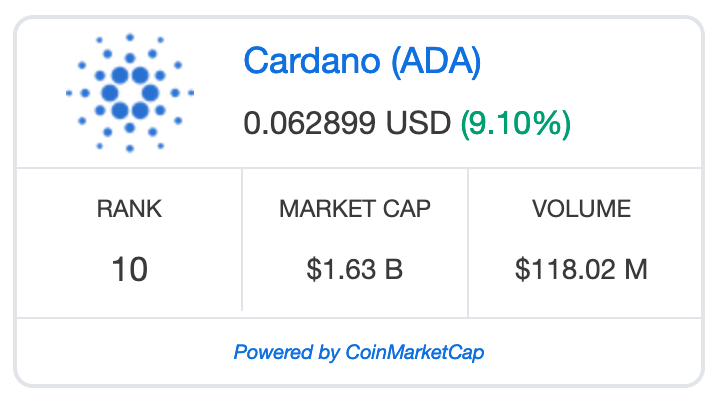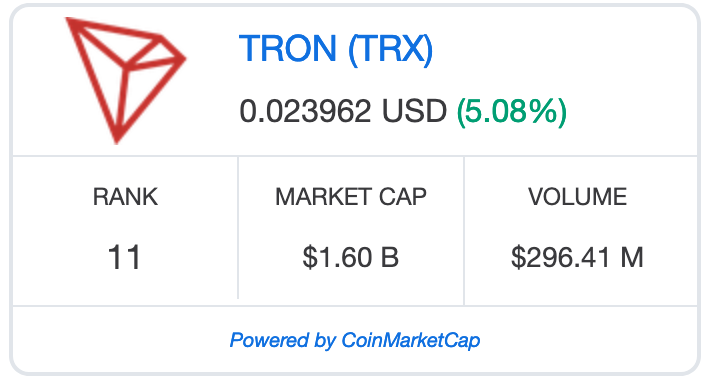 The biggest gainer of the day is Maximine Coin, the number 55 by total market cap, which is trading at $0.07, while showing gains of 14.11%.
The biggest loser of the day is ABBC Coin, with a loss of more than -15%.
The total market cap of all cryptocurrencies stands at $140.2 billion, which is pretty much identical to last week's value.
3 Undervalued ALTCOINS in 2019!Subscribe to the Chepicap YouTube Channel for more videos!


Follow Chepicap now on Twitter, YouTube, Telegram and Facebook!
Chepicap is here for you 24/7 to keep you informed on everything crypto. Like what we do? Tip us some Satoshi with the exciting new Lightning Network Tippin.me tool!
Read more: How to tip and receive Bitcoin via the Lightning Network with Tippin.me