6 Altcoin newcomers in the top 50
Investing in cryptocurrencies can be a risky decision. With so many available coins on the market, it can be difficult to determine which ones will make it and which ones won't. Since the start of 2019, there have been 6 altcoins that have shown continued growth to the point where they are now ranked among the top 50 biggest. We look at some of the reasons why these newcomers have shown such impressive growth.
1. Crypto.com Chain
Crypto.com Chain (CRO) has shown some of the most impressive gains of any top 50 cryptocurrency. The project surged over 433% in seven days last week, making it one this year's biggest earners. Unlike the other projects on this list, however, most of CRO's growth has happened quite recently, but it's been an important few weeks for the CRO team.
Read more: Crypto.com up over 132%, Zcoin 104%, what's going on?
CRO is a Hong Kong-based project aimed at accelerating the world's adoption of cryptocurrencies. Over the last several weeks, the project has made a few big announcements. On March 7, Crypto.com Chain announced major crypto Bittrex would be listing CRO.
New Listing Update: The https://t.co/gamJhyAczh Chain market is open, and trading will begin shortly on https://t.co/ZnYwxyB82N. For more information about https://t.co/gamJhyAczh Chain (CRO) visit: https://t.co/ikBs6wgXcd @cryptocom #Bittrex $CRO pic.twitter.com/lITfKa1hTv

— Bittrex International (@BittrexIntl) March 7, 2019
Then several days later on March 11, Indonesia's biggest crypto exchange, Indodax announced they would be listing CRO as well. If that wasn't enough, on March 14 the project announced yet another exchange was listing their CRO token: Upbit. The string of listings has resulted in the coin climbing 87 places from 111th to where it sits at the time of writing at 24th.
We are excited to announce that we will list https://t.co/PcspcJyl7y Chain (CRO) with Rupiah pair in https://t.co/qilSluUeg8. Deposit starts from 13 March 2019 at 05.00 PM (UTC+7) and trading starts from 14 March 2019 at 05.00 PM (UTC+7).
More information https://t.co/WQEcDD2zRL pic.twitter.com/0zyJ2TjAJr

— Indonesia Digital Asset Exchange (@IndodaxOfficial) March 12, 2019
The @cryptocom Chain ($CRO) Token will be listed today on @UPbitExchange! Open-source of @Cryptocom Chain Testnet v0.1 scheduled on Wednesday, March 20th. Read more here - https://t.co/udc2IYExCN pic.twitter.com/9zHqMf9MCV

— Crypto.com (@cryptocom) March 15, 2019
2. BitTorrent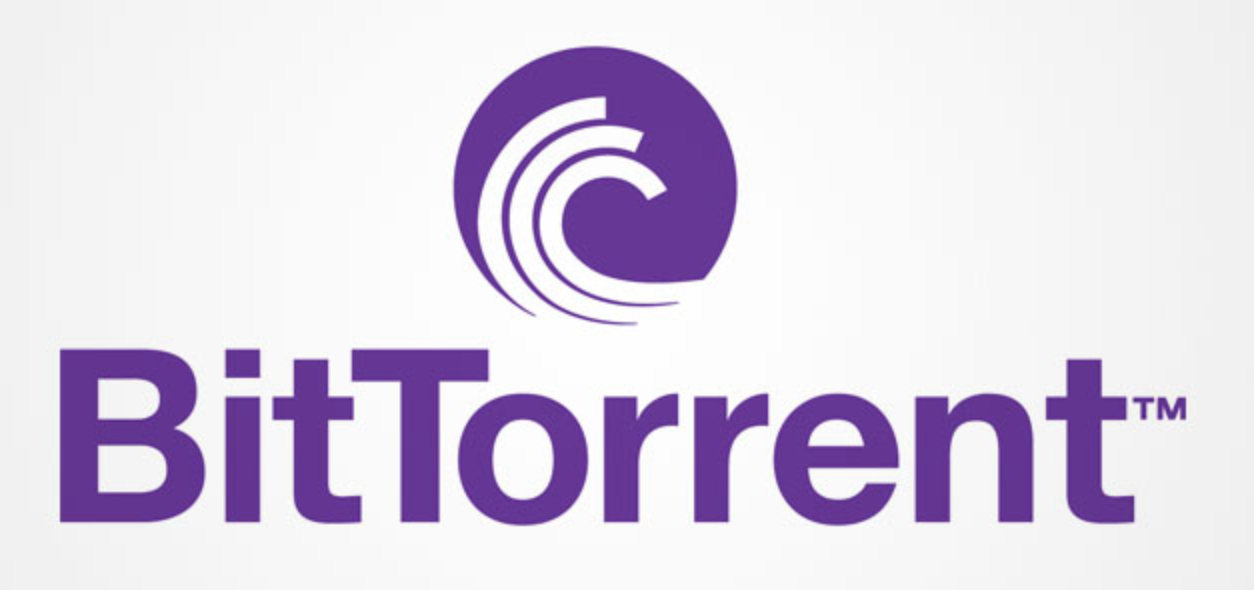 BitTorrent Token (BTT) is the only project on this list that didn't exist before January. Following the hugely successful launch of the token on Binance Launchpad, BTT has been making waves throughout the crypto market to the point where it's now ranked as the 46th biggest cryptocurrency by market cap.
Read more: BitTorrent (BTT) ICO raises $7 million in under 20 minutes
In the few short months BTT has been around, it's been characterized by frequent bull runs, the most recent of which saw it surge 9% making it the top earner amongst the market's 50 biggest cryptocurrencies. One analyst attributed this growth to a "golden cross" – a candlestick pattern that hints at a short-term moving average.
As BTT's popularity has grown, the project has been listed on more and more exchanges, only increasing its adoption.
3. ABBC Coin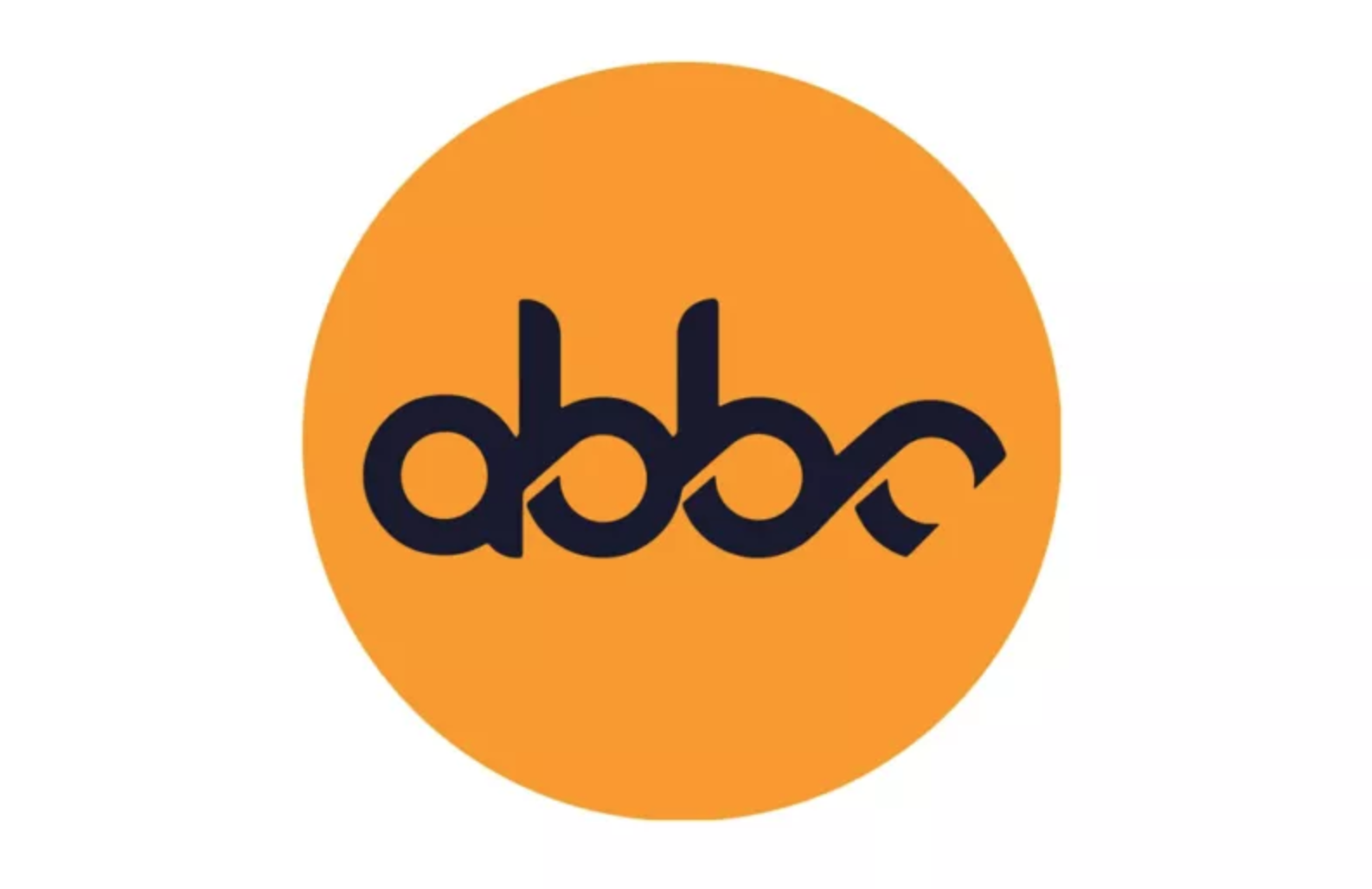 Near the end of February, little-known ABBC Coin issued by Belarus-registered and Dubai-based ABBC Foundation was trading at around $0.10. By March 7, however, the project was worth over six times that, trading at $0.62.
ABBC Coin, which recently had to change its name from Alibabacoin following a lawsuit filed by Jack Ma's Alibaba Group Holdings, has seen the single biggest jump out of all the coins on this list. ABBC Coin began 2019 as a footnote in 1795th position with an unknown market cap. At the time of writing the coin is in 43rd position. That's an astronomical leap of 1,752 spaces in around three months.
KryptoMoney did some investigating on what led to the coin's sudden and unexpected surge. Their findings indicate no major developments or breakthroughs have been announced by the company.
Additionally, KryptoMoney raises questions about the credibility of the project and the team, given that the whitepaper is poorly written, and an earlier version of their roadmap that was doing the rounds on Reddit included "2019 4Q: ABBC market cap reaches 140 billion USD."
Don't be fooled by this ALIBABACOIN (ABBC) - Obviously a scam from r/CryptoCurrency
Despite ABBC raising only around $3.5 million in the ICO, the daily volume has been averaging more than $30 million. This raises questions since this figure is higher than more established projects like Cardano and IOTA. As such, KryptoMoney has concluded that there's a good chance ABBC is in the midst of a pump-and-dump scheme.
There has been further discussion on Reddit regarding the validity of the project, and several users have concluded, based on things like plagiarism in their whitepaper, that ABBC is likely a scam. Furthermore, whitepaper accreditation website chainblx.io have stated that ABBC Coin's whitepaper couldn't be accredited based upon the consensus of the site's members. While this doesn't definitively prove ABBC is a complete scam, it should be enough to make one think twice before investing.
People are discussing here whether ALIBABACOIN (ABBC)is a scam or not. I posted their white paper with a $1000 bounty of my own money. The community will check all the facts. from r/CryptoCurrency
4. Enjin Coin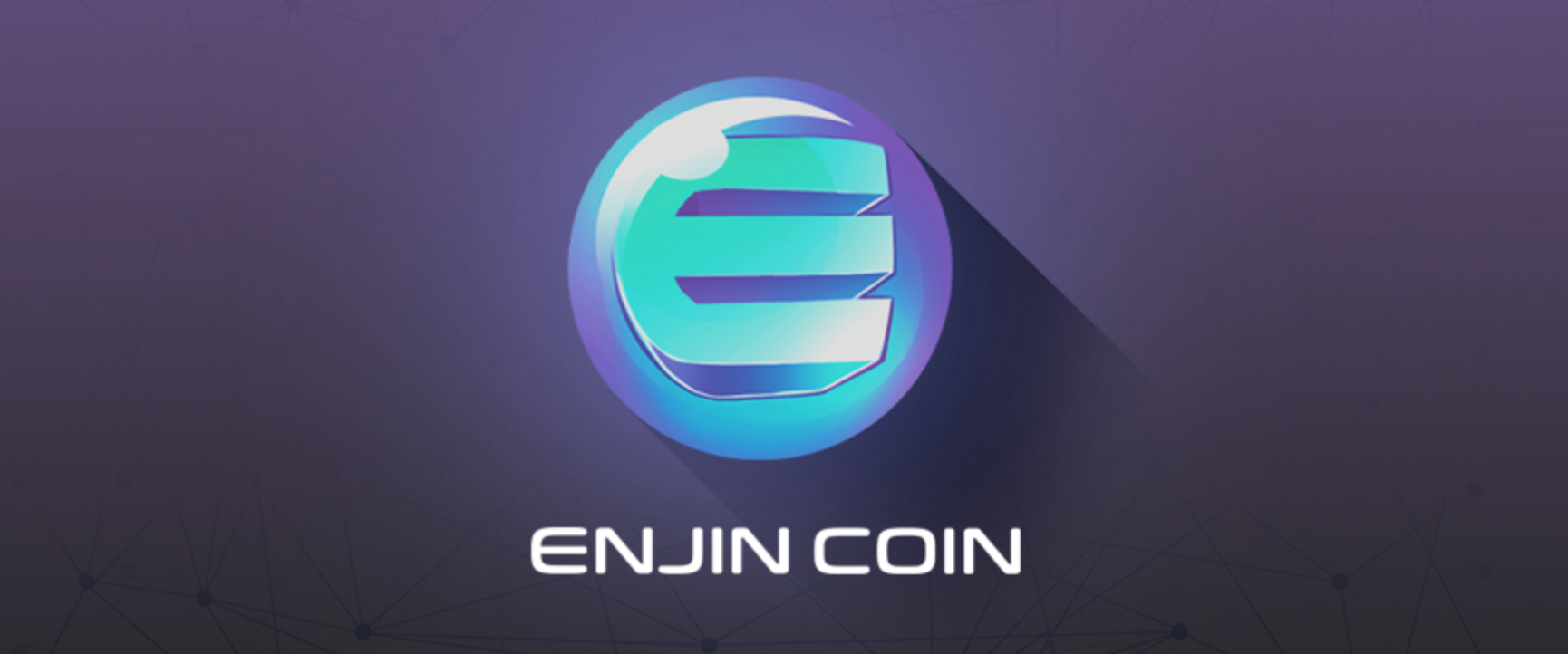 Enjin Coin (ENJ) has been designed around gaming with the goal of it being the most usable cryptocurrency for the industry. For several years Enjin Coin had been flying below the radar, beginning the year in 115th place ranked according to market cap. At the time of writing it's 50th. A major part of the reason for the project's impressive growth can be attributed to its partnership with Samsung.
Late last month, rumors began circulating that Enjin had partnered with Samsung after the company's logo could be seen during Samsung's presentation. According to the rumors, Samsung's new flagship, the S10, would come with a cryptocurrency wallet that would run on the Enjin platform. The hype surrounding the rumors saw the price of Enjin Coin jump 118%.
Read more: Enjin, ICON, BAT, Cosmo surge following Samsung rumors - ENJ 118%
Enjin was also the largest percentage-gain project on Binance, which saw none other than the chief executive, Changpeng Zhao himself congratulate the project on their phenomenal performance. "Solid tech wins," CZ said at the time which only furthered the market's confidence in the project.
More recently, Enjin announced a partnership with video game engine Unity. The partnership would see the Enjin's blockchain software development kit (SDK) become available to about 4.5 million Unity developers. The modular SDK has allowed Unity developers to integrate ERC-1155 blockchain assets into their games and manage gameplay mechanics with transactions through the Ethereum blockchain.
All this has resulted in Enjin Coin surging 65 places in the space of a few short months.
5. Theta
Theta (THETA) is an open source protocol powering a decentralized streaming network. Throughout the course of 2019, THETA has been gaining momentum. In January this year, the project announced a partnership with Aelf that would see the two projects "create a new era of decentralized video media on the blockchain," which may have been the start the of Theta's impressive run. Since then, the coin has continued to climb through the market rankings.
Likewise, the Theta team is excited to work with aelf! https://t.co/rGcHH1nsEm

— Theta Network (Not giving away ETH/BTC) (@Theta_Network) January 30, 2018
January included several other important announcements for the project, like their partnership with major Korean video platform Pandora.tv that boasts over 15 million monthly users. According to the announcement, the partnership will see Theta's protocol be integrated into Pandora's video platform and KM video player. Additionally, Theta has provided blockchain incentives.
January was a busy month for the project. On the 22nd, Singapore-based exchange DigiFinex announced it would be listing Theta due to popular demand, with deposits opening on the 24th while trade services and withdrawal went live on January 25.
@digifinex is going to list Theta(THETA) @Theta_Network and open up deposit on 24th Jan, 2019 10:00 (GMT+8). Withdrawal and trade service will be open on 25th Jan, 2019 10:00(GMT+8). https://t.co/xRkveqUFDm #digifinex #THETA #trading #crypto #blockchain #token pic.twitter.com/DCv4KmzGP9

— DigiFinex Exchange (@digifinex) January 23, 2019
Between March 10 and March 13, the project saw a very impressive price spike ahead of the airdrop and Mainnet launch, which Binance and several other exchanges announced they would be supporting. In the run up to the Mainnet launch, Theta's token price saw an impressive spike. Interestingly, however, immediately after the completion of the launch the token's price took a dip. It recovered a short while later.
At the time of writing, THETA had climbed its way from 97th place at the start of the year to 49th. No small achievement.
6. Holochain

Holochain (HOT) is a decentralized application platform. Users utilize peer-to-peer networking to process agent-centric agreement and consensus mechanisms. Over the last few months, HOT has shown itself to be a project worth watching as it climbed 17 places since the beginning of the year.
Holochain has always had a keen following but really began gaining in popularity after it was listed on Binance. The project began the year in 58th position but has since climbed all the way to 39th on the back of several big announcements. Quite recently, Binance announced it had added BNB ad USDT trading pairs for HOT.
Read more: Binance adds BNB and USDT trading pairs for Holo (HOT)
Additionally, a graph published by cryptocurrency data analytics firm Datalight has shown a correlation between mentions on telegram and a rise in trading volume, with HOT showing the greatest increase in volume.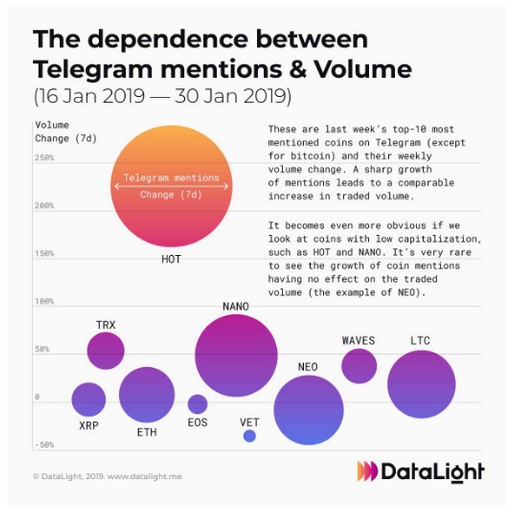 Follow Chepicap now on Twitter, YouTube, Telegram and Facebook!
Chepicap is here for you 24/7 to keep you informed on everything crypto. Like what we do? Tip us some Satoshi with the exciting new Lightning Network Tippin.me tool!
Read more: How to tip and receive Bitcoin via the Lightning Network with Tippin.me