These are the 3 coins to watch for Q2 2019 - Cryptocurrency
Which coins are worth keeping an eye on in Q2 of 2019? What are the cryptocurrency projects that are planning big releases, upgrades, updates or even launches of their mainnet in the next three months? These are the 3 coins to watch for in Q2 2019 ...
The verdict's still out on whether the altcoin season is back or not.
However, as Chepicap recently reported, Google Trends has suggested that the topic of altcoins is spiking to levels that haven't been seen since the 2017 bull run, and as Bitcoin dominance has been slanting ever downwards since its yearly high of 57.86% in September 2018, the writing could be on the wall that altcoin season is about to enter the daily crypto scene once again.
Crypto winter may continue on for months, or even years, but if an altcoin season is imminent, there might be a few projects worth watching as solid contenders to make further upward moves into the top ranks of cryptocurrencies by market cap.
With that in mind, Chepicap brings you the three altcoins to watch for in Q2 2019.
First up:
Stellar (XLM)
Stellar is living up to its name and has had indeed a 'Stellar' ride over the last few weeks, most notably helped out by the announcement that IBM would be utilizing the Stellar network for its World Wire global payment service.
We're very proud to announce our partnership with #IBM #Blockchain World Wire, a real-time global payments network that optimizes/accelerates #forex, cross-border payments and remittances.https://t.co/5C0VTLYxD6

— Stronghold (@strongholdxchg) March 18, 2019
Read more: 4 questions (and answers) about World Wire and the rise of Stellar's XLM
Now that XLM has the momentum on its side, it might even break out of the 'crypto winter' bearish trend and break out above $0.12, where it could push on to test $0.14. If XLM eventually breaks through that resistance level, though it might take some time, it could begin its climb up to $0.18.
If news continues to be this positive for the current number 8 cryptocurrency, XLM could see a test up to the $0.18 level later this year, most likely closer towards the Fall season. Of course, if XLM breaks out of what regular technical analysis predicts, then XLM will get there a whole lot sooner.
XLM has seen a 20% increase in price over the second week in March, which has caused the market capitalization of the project to climb from $1.66 billion to almost $2.2 billion. The payment network is now hot on the heels of Binance Coin which also has seen massive growth over 2019.

The Stellar payments network has seen many impressive advancements over the last few months, which will only contribute to the further success of the blockchain project's native cryptocurrency, lumens (XLM).
While the markets have seen their fair share of green these last few weeks, the most notable movement was without a doubt Stellar leapfrogging Tether. A jump that followed the news of the projects listing on Coinbase Pro.
Coinbase's fresh listing of XLM will surely raise the exposure to the coin's profile as well.
Read more: What does Bill Gates have to say about Bitcoin?
https://t.co/z78mLvQcUU Coinbase is by far the most reputable exchange in the industry. A listing there is a rite of passage for any project. We think this is a huge step for the Stellar network.

— Stellar (@StellarOrg) March 13, 2019
Together with the announcement that Mozilla Chief Operating Officer, Denelle Dixon will be joining the Stellar team as the new Executive Director, the team also announced the new logo for the project.
In just little over two weeks time, Stellar managed to hire a new top executive, land a top exchange listing, launch a rebrand of the project, and add 6 international banks which plan to launch stablecoins on IBM and Stellar's World Wire.
All of which could and should be a catalyst for the projects further success during Q2 in 2019.
We're excited to share the new Stellar logo!

Read the full announcement on our blog:https://t.co/uCez7at85I#Stellar #Blockchain

— Stellar (@StellarOrg) March 11, 2019
Here's Denelle's introduction to the Stellar community: Why I'm Joining Stellar https://t.co/D8rJWoix1e @DenelleDixon

— Stellar (@StellarOrg) March 14, 2019
Read more: 6 international banks to launch stablecoins on IBM and Stellar's World Wire
Next:
Vechain (VET)
VeChain, the 23rd-largest crypto by total market cap, is a blockchain platform which has its main focus on supply chain management, smart contracts, and financial services.
No, blockchain technology isn't just limited to finance. There are literally dozens, if not hundreds of areas waiting to be disrupted by blockchain technology. One of the most important ones, fundamental to almost all of the parts of the manufacturing world, is the supply chain, which is where VeChain comes in and where it endeavors to be the absolute number one.
The company started off more than a decade ago, in 2007 as a project, which went on to launch its crypto token in 2015.
VeChain, which has established its offices in Paris, Tokyo, Singapore, and Shanghai, has partnered with a multitude of companies which have a wide variety in expertise in different domains such as agriculture, luxury goods, food, or logistics.
A huge benefit of the VeChain foundation was the introduction of a two-coin system, namely, VET and VeThor, in a bid to provide more stability, and flexibility. It will assist to prevent transactional fees being directly exposed to price volatility, and it will make the VeChainThor blockchain more suitable to conduct financial activities with governments, companies, and the general public traders.
Read more: VeChain featured on large Italian television channel: Wines are Safu
Vechain has positioned itself as a leading platform in the food and wine industry. Earlier in January, the blockchain platform was adopted by three of the biggest wine producers in Italy and in February VeChainThor was featured on the Italian national television this week. Rai 1, the flagship television channel of Rai, Italy's national public service broadcaster, where they did a report on a breakthrough in the protection of high-quality Italian wines.
Global certification body DNV-GL is now using the VeChain platform to track its wines step for step, resulting in more transparency and less counterfeiting in the wine space.
In addition, Vechain has also extended the scope of the company towards other security sectors like food safety and anti-counterfeiting. In recent months Vechain has seen a major rise in the number of companies adopting its solutions.
#MyStory™ and @vechainofficial have been featured in a news segment on RAI1 channel. Rai1 is the flagship television channel of Rai, followed by millions of viewers every day. DNV-GL is truly paving the way for blockchain adoption in Italy.#VET #VechainThor @DNVGL @DNVGLBA_IT pic.twitter.com/FlGI6SgUJV

— VeChain Italia [Unofficial] (@vechainitalia) February 19, 2019
Back in January, VeChain announced major partnerships with relevant companies including healthcare company Milly and VET has also been supported by leading storage solution Trust Wallet since February 28.
VeChain has accelerated its integration within the mainstream crypto market. First, by rebranding VeChain as VeChain Thor and introducing its new token as VET, later, with announcements about partnerships with companies like LogSafer, Xminnov, D.I.G, DNV.GL, Renault, BitOcean, China Unicom, and BMW.
#ArtificialIntelligence will be a game changer for industry. We're keen to collaborate with partners at the forefront of this technology, and #China is world-leading. Announcing our new AI research centre in #Shanghai: learn more about the focus areas https://t.co/JxQIB6d0or pic.twitter.com/WJkIXS50nv

— DNV GL (@DNVGL) March 19, 2019
Read more: Bitcoin price predictions: what 6 experts say about the BTC price this week
Even though the Bitcoin price is still struggling to recover from a catastrophic 2018, and has a hard time to even hold above the $4,000 mark, many different altcoins have seen some impressive gains since the beginning of this year, and Vechain is definitely one of 2019's best altcoin performers in the top 50.
Vechain's total market cap currently stands at $293 million and has seen impressive gains of 33% for 2019 so far.
VET is now at its highest price level since the end of November in 2018. The most recent price spike, of around 17%, was on March 12, which corresponded with a peak trading volume of around $31.4 million.

The price of Vechain has been quite steady in the last few weeks with no significant ups or downs in value. The 23rd-largest cryptocurrency has continued to hover within the $0.005 mark in the past week.

It currently trades for $0.0054 and saw a loss of -2.55% in the last 24 hours. However, the recent partnerships and upcoming VeChain Summit 2019 in San Fransisco on April 18, are expected to give a nice boost to the price of the coin. VeChain remains perfectly placed as we are finding ourselves closer to Q2 2019.
Sign up for the upcoming VeChain Summit 2019 and get A 30% off Early Bird Admission if you register before March 21st.

You will receive a unique NFC tagged Pass, a designed gift bag with summit themed merchandise and a few surprises. Sign up now at https://t.co/3gT4h7sZb5 pic.twitter.com/Czj3mczG1b

— VeChain Foundation (@vechainofficial) March 19, 2019
Last, but not least:
The BitTorrent token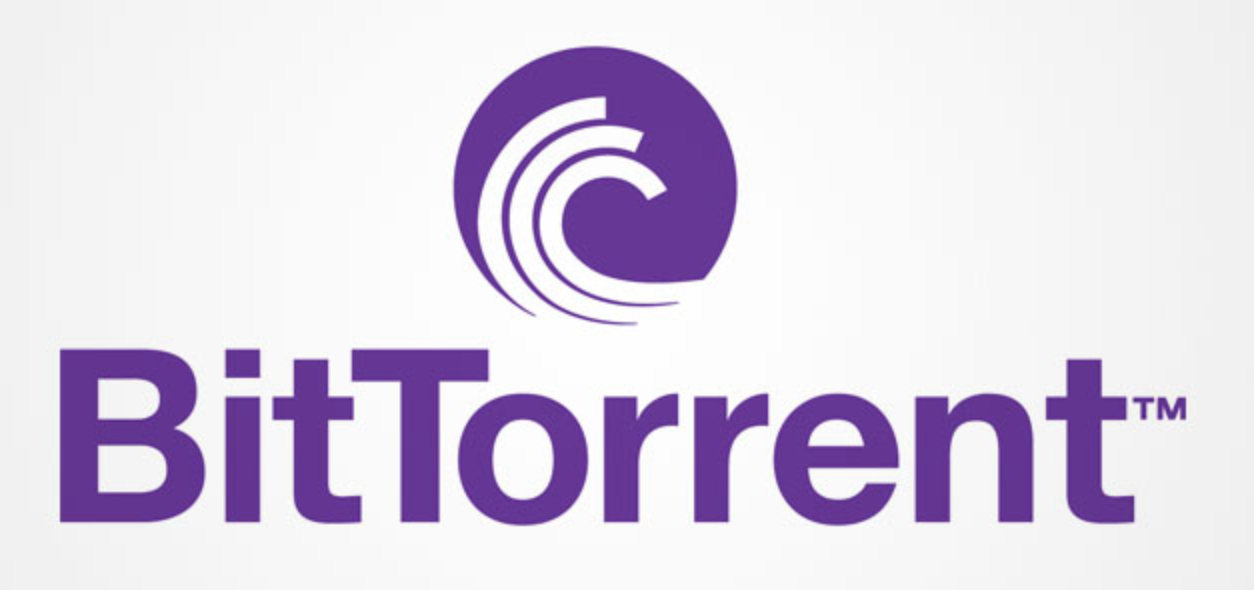 BitTorrent Token, a project that didn't even exist before January 2019, has been making a huge impact on the cryptocurrency market by leapfrogging itself into the rank of the 47th biggest cryptocurrency by market cap.
Read more: 6 Altcoin newcomers in the top 50

Even as BTT has only been around for a few short months, it has already been characterized by its frequent bull runs. The most recent bull run saw the token surge 9%, making it the biggest earner amongst the market's 50 biggest cryptocurrencies.
According to one trader, BTT has encountered a golden cross, which is a candlestick pattern indicating a short term moving average, crossing above a long term moving average, with higher trading volume, a clear sign of an incoming bull market.
12HR update on $BTT we have a golden cross. We are now bullish IMO. Expect some moves very soon, and if you want to get in now—now is the time since we have confirmation. 🤙🏼 pic.twitter.com/LmSRrglvDs

— Addy (@Adidan90) March 17, 2019
Another trader pointed out that BTT had crossed above a bearish trendline, indicating a bullish move upwards, but added that he would remain apprehensive unless BTT closed above this position.
$BTT closed above the trendline which is a bullish sign but I am still bearish on this unless it somehow manages to close above this level pic.twitter.com/t51kTo93XZ

— Livercoin (@livercoin) March 17, 2019
Chepicap previously pointed out that the actual cause for this bullish momentum most likely is the test launch of BitTorrent Speed, dubbed by Justin un CEO of Tron as 'the worlds largest decentralized app.'
✅ #BitTorrentSpeed first early access group is now live and the world's largest decentralized application is within reach 👋 Visit our website and sign up to be eligible for the next Early Access Group. $BTT https://t.co/Jm4TPrlYtU

— Justin Sun (@justinsuntron) March 16, 2019
Read more: McAfee on $1 million Bitcoin prediction: 'Impossible for me to lose bet'
In the Tron weekly review, the company confirmed that the much awaited BitTorrent Speed will be launched in the second quarter of 2019.
As per the BTT white paper BitTorrent Speed is the application that will reward BitTorrent users with BTT for seeding and bandwidth, enabling faster downloads, and give 100M+ users the opportunity to support content creators all around the world from their torrent client.
✅ #BitTorrentSpeed first early access group is now live and the world's largest decentralized application is within reach 👋 Visit our website and sign up to be eligible for the next Early Access Group. $BTT https://t.co/Jm4TPrlYtU

— Justin Sun (@justinsuntron) March 16, 2019
As the first version of the BTT live product is planned to launch in BitTorrent by end of Q1 2019 and airdrops will continue to occur on the 11th of each month, one can expect that in Q2 BitTorrent is looking set to defy the cryptocurrency markets even further.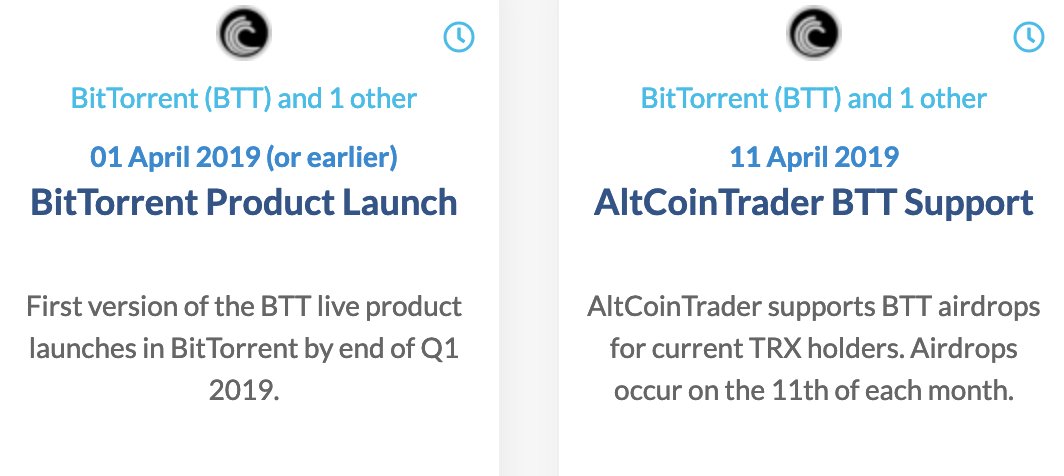 3 Undervalued ALTCOINS in 2019!
Subscribe to the Chepicap YouTube Channel for more videos!


Disclaimer:
This is not investment advice, price doesn't always react to developments - this is simply an overview of coins that could be in the spotlight in Q2 2019.

Read more: What does Elon Musk have to say about Bitcoin?
Follow Chepicap now on Twitter, YouTube, Telegram and Facebook!
Chepicap is here for you 24/7 to keep you informed on everything crypto. Like what we do? Tip us some Satoshi with the exciting new Lightning Network Tippin.me tool!
Read more: How to tip and receive Bitcoin via the Lightning Network with Tippin.me