Why holding Bitcoin requires extreme patience
Bitcoin has seen a tumultuous 2018, with BTC dropping 80% in value. The extended crypto winter has shaken out a lot of crypto holders and will continue to do so until we see bitcoin pushing up again.
While Bitcoins price action saw a dramatic climb in late 2017, the rise in price was fueled by hype and fomo. The surge in price was most certainly not organic and consistent. When something climbs that high, that fast, it is bound to come back down to earth.
Bitcoin has seen its fair share of market cycles, from bull markets to bear markets. However, there has always been one winner when it comes to bitcoin, the patient holder.
Read more: 5 things Bitcoin could become
Bitcoin has proven time and time again that all-time highs can be broken. Here are just a few examples of people who failed to hodl, costing them a lot of money in potential profits.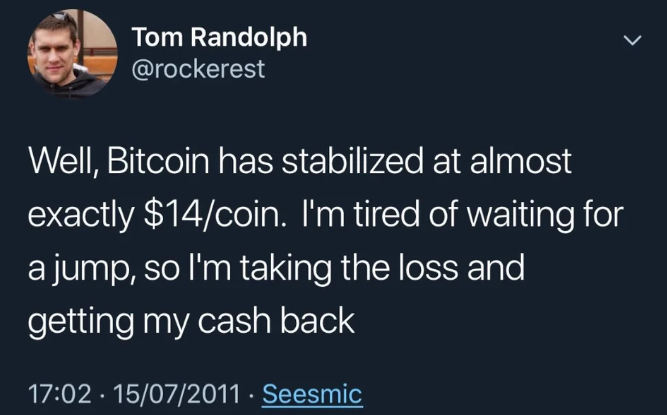 So while the early 2017 BTC buyers would be smiling today and the early 2018 buyers will be the complete opposite, holding could prove to be a good move for BTC buyers. Especially if John McAfee's prediction of $1m per BTC by 2020 comes true.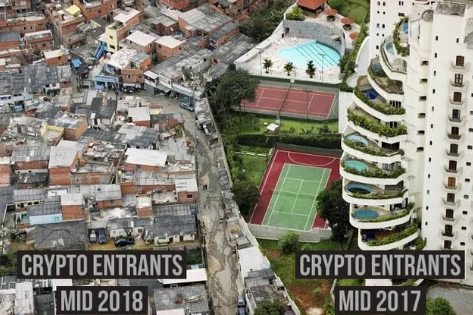 Bitcoin most certainly does have the potential to reach $1m each. However, while that goal might seem a bit audacious right now. The gentlemen who were too impatient to hold at $0.30 and $14 are probably disappointed they didn't wait it out.
Read more: The McAfee $1 million Bitcoin prediction: 468 days and $34K behind
Follow Chepicap now on Twitter, YouTube, Telegram and Facebook!
Chepicap is here for you 24/7 to keep you informed on everything crypto. Like what we do? Tip us some Satoshi with the exciting new Lightning Network Tippin.me tool!
Read more: How to tip and receive Bitcoin via the Lightning Network with Tippin.me