According to Google trends, Altcoin related searches nearing all time highs
It has been reported by Invest In Blockchain that according to Google Analytics, searches related to the topic of Altcoins is spiking to levels not seen since the hype of the 2017 bull run. This could be another indication that Altcoin season has begun!
Read more: Bitcoin dominance is slowly receding, is it nearly time for alt-season?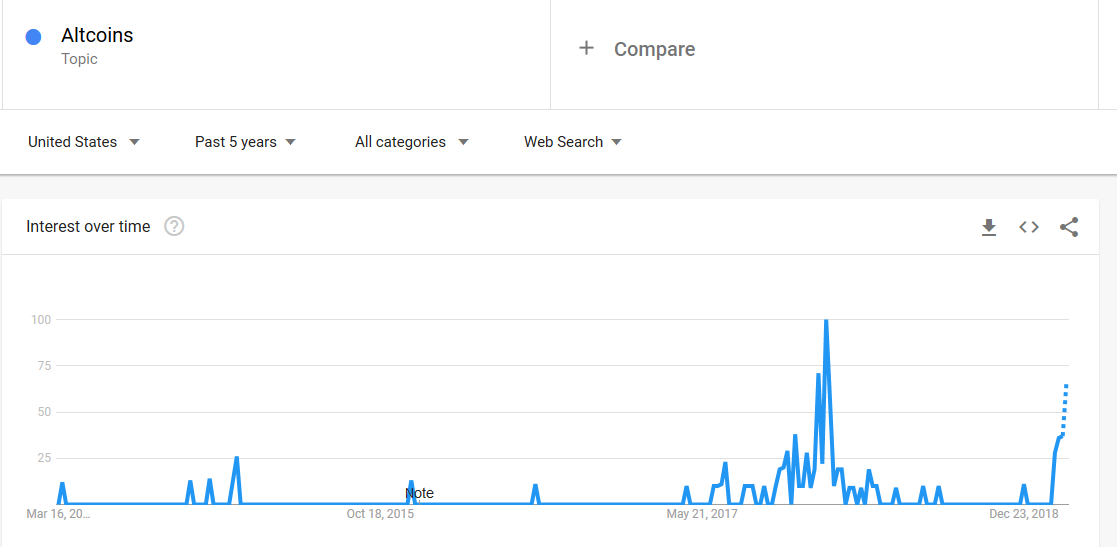 It should be noted that this is for "Altcoins" as a topic, meaning this data is including any searches that Google understands to be related to the word, such as Ripple, Dash, etc. This puts general interest far above where it was a year ago, and in fact we haven't seen these levels since the end of 2017. For comparison, here is the result for "cryptocurrency" as a topic: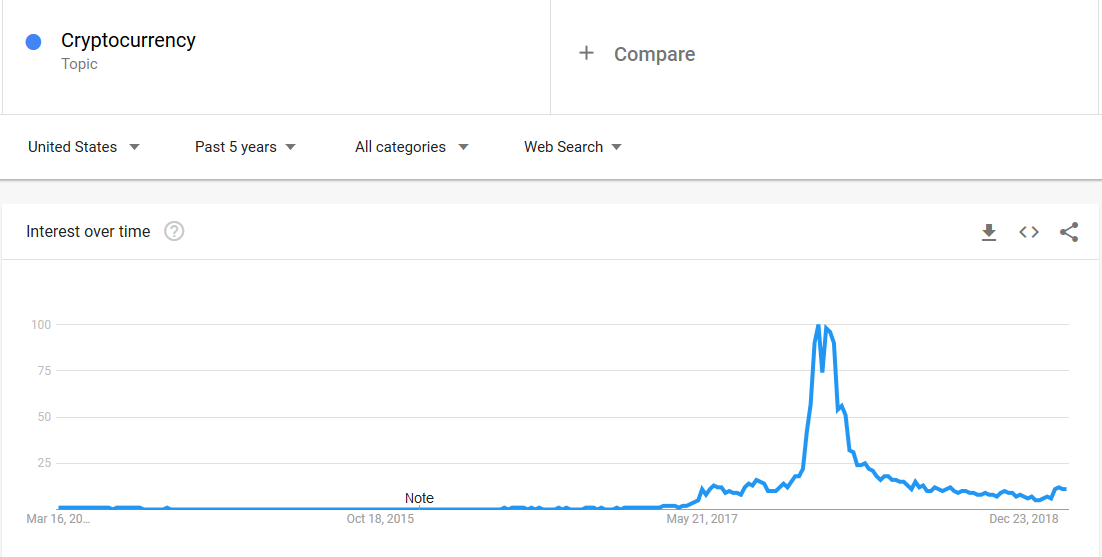 This alone does not prove Altcoin season is here, it is a bullish sign alongside some of the positive price action many coins have seen so far this year.
Google Trends can be a good indicator of how the public is feeling about a topic, so there is a chance this is a sign that Altcoins will continue to see a rise. That being said, it is still very early and hard to tell which coins will rise the farthest! In the meantime, stick here with Chepicap for all Altcoin updates!
Is NOW a good time to BUY BITCOIN?Subscribe to the Chepicap YouTube Channel for more videos!


Follow Chepicap now on Twitter, YouTube, Telegram and Facebook!
Chepicap is here for you 24/7 to keep you informed on everything crypto. Like what we do? Tip us some Satoshi with the exciting new Lightning Network Tippin.me tool!
Read more: How to tip and receive Bitcoin via the Lightning Network with Tippin.me