The US is the world's leader when it comes to blockchain-related jobs
The United States of America is the world's leader when it comes to opportunities for blockchain-related jobs, followed by the UK, while India has taken the third place.
According to research by The NextWeb, the US is the undefeated number one in the world in terms of blockchain-related jobs, with an offering of 2,616, of a total of 5,711 blockchain jobs listed on Glassdoor globally.
The number two in the world, the United Kingdom, offers 1,015 blockchain-related job ads, while India has taken the third place, with 257 vacancies.
The research further shows that blockchain Engineer is the most common job, with senior software engineer and blockchain developer, coming in at the second and third most common job titles.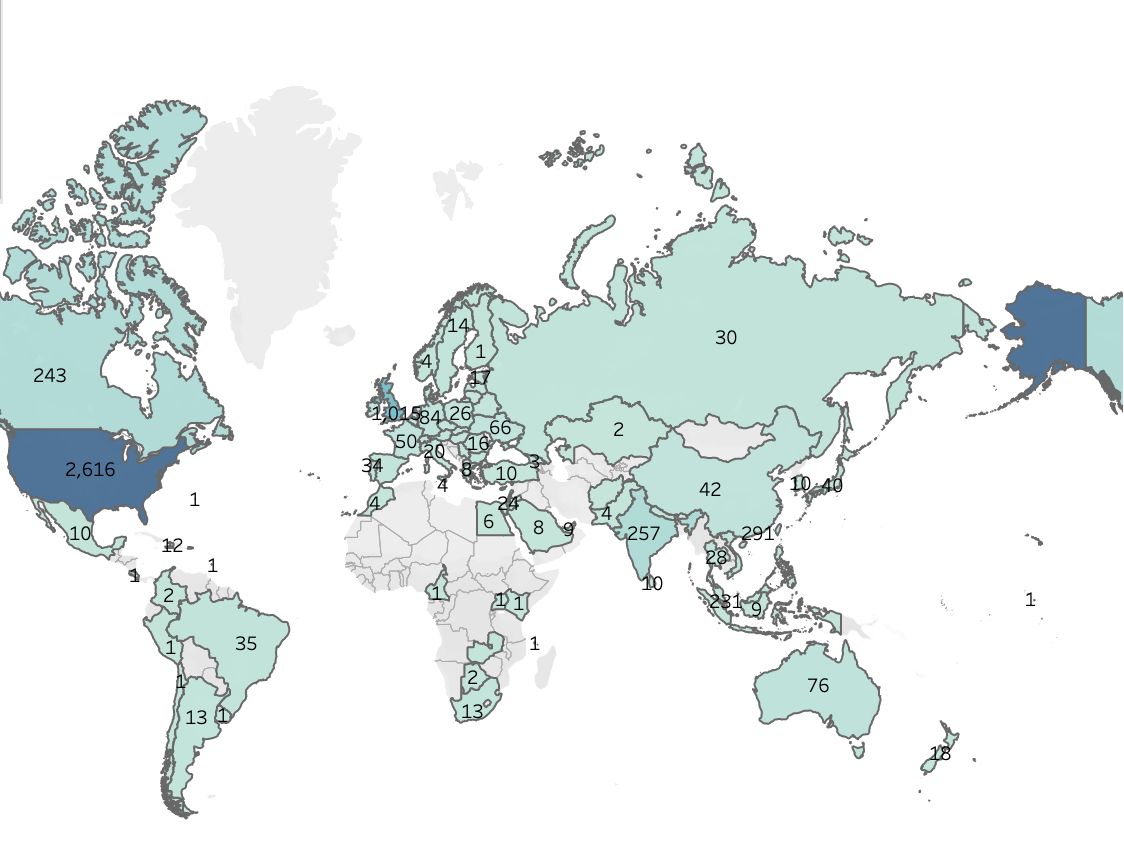 Read more: Brave will pay you 70% of its browser ad revenue
Tech giant IBM offers the greatest number of blockchain jobs, and is followed by accounting firm Ernst & Young and software company Oracle.
In the top 10 companies that offer the most blockchain-related jobs, only three seem to be directly related to digital currencies, which are Foris Limited, Crypto.com, and Wirex. Payment startup Ripple only comes in 17th place, while blockchain software tech company ConsenSys lands on the 13th.
'As we look further down the list, more understandable names like Ripple, and ConsenSys appear. That said, less than half of the companies in the top 20 are dedicated blockchain startups or directly related to cryptocurrency.'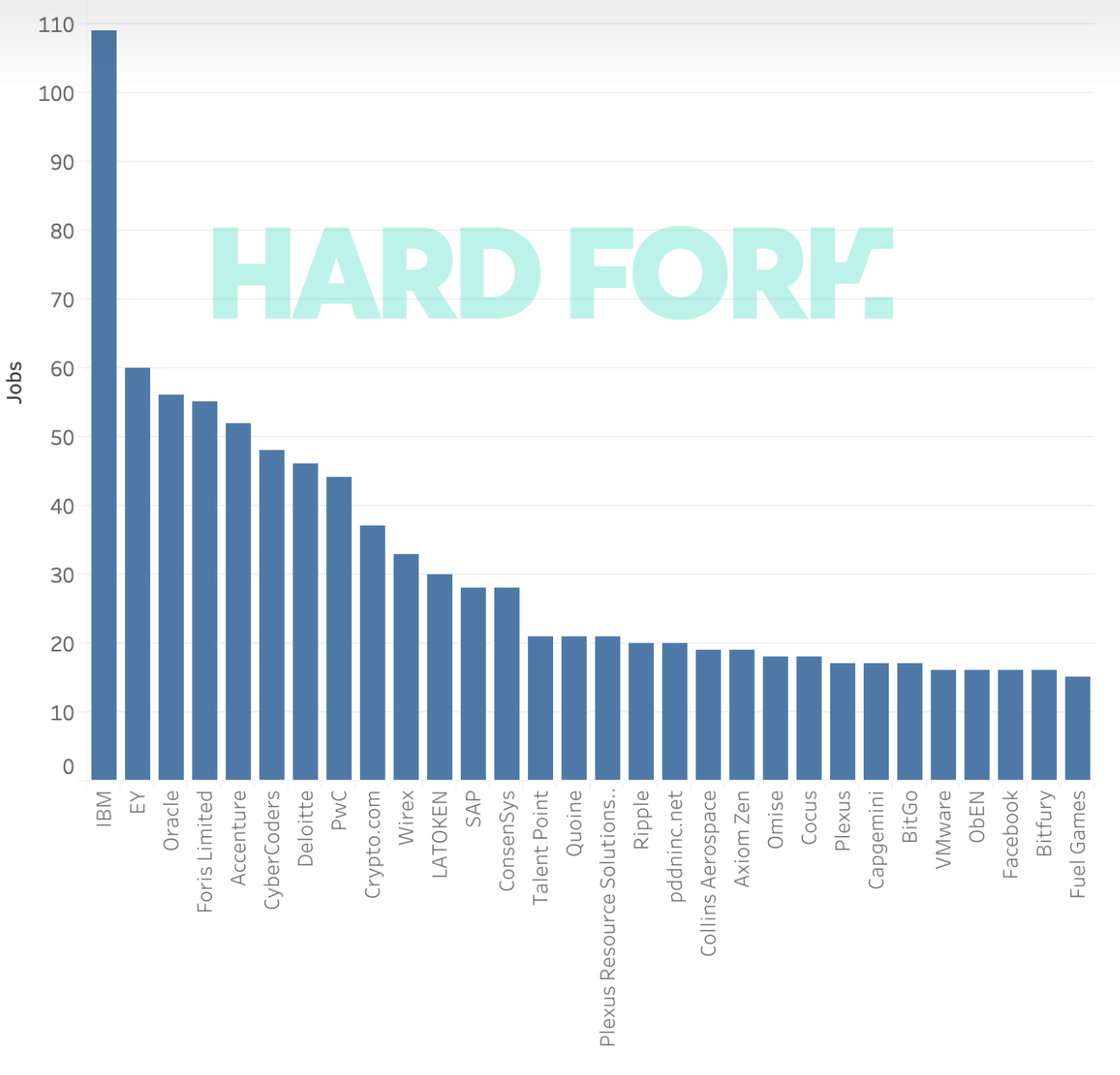 The numbers certainly suggest that institutional interest in blockchain technology is thriving and is here to stay, and clearly a lot of its development is happening in the US, however, it is important to keep in mind that Glassdoor is an English-centric website, which might change the perspective on the actual and correct number of blockchain-related jobs globally.
Follow Chepicap now on Twitter, YouTube, Telegram and Facebook!
Chepicap is here for you 24/7 to keep you informed on everything crypto. Like what we do? Tip us some Satoshi with the exciting new Lightning Network Tippin.me tool!
Read more: How to tip and receive Bitcoin via the Lightning Network with Tippin.me