Today marks a year since Bitcoin was above $10,000; can we reach it again?
One year ago today on the 7th of February 2018, Bitcoin (BTC) cited over $10,000 USD for the last time. The evanescent highs of 2017/18 seem almost a lifetime ago now; regardless, they set an important precedent, a goal to reach for in the midst of the crypto winter.
It's hard to believe that just over a year ago, BTC was in the throws of one of the most explosive bull runs since the dotcom bubble of the 1990s.
Read more: Dotcom comparison: Bitcoin could grow by 30000%, equalling $600k per BTC

On December 17th, 2017, BTC almost managed to kiss $20k, reaching an all-time high of $19,895 before euphoria wore thin and the #1 began its slow decline.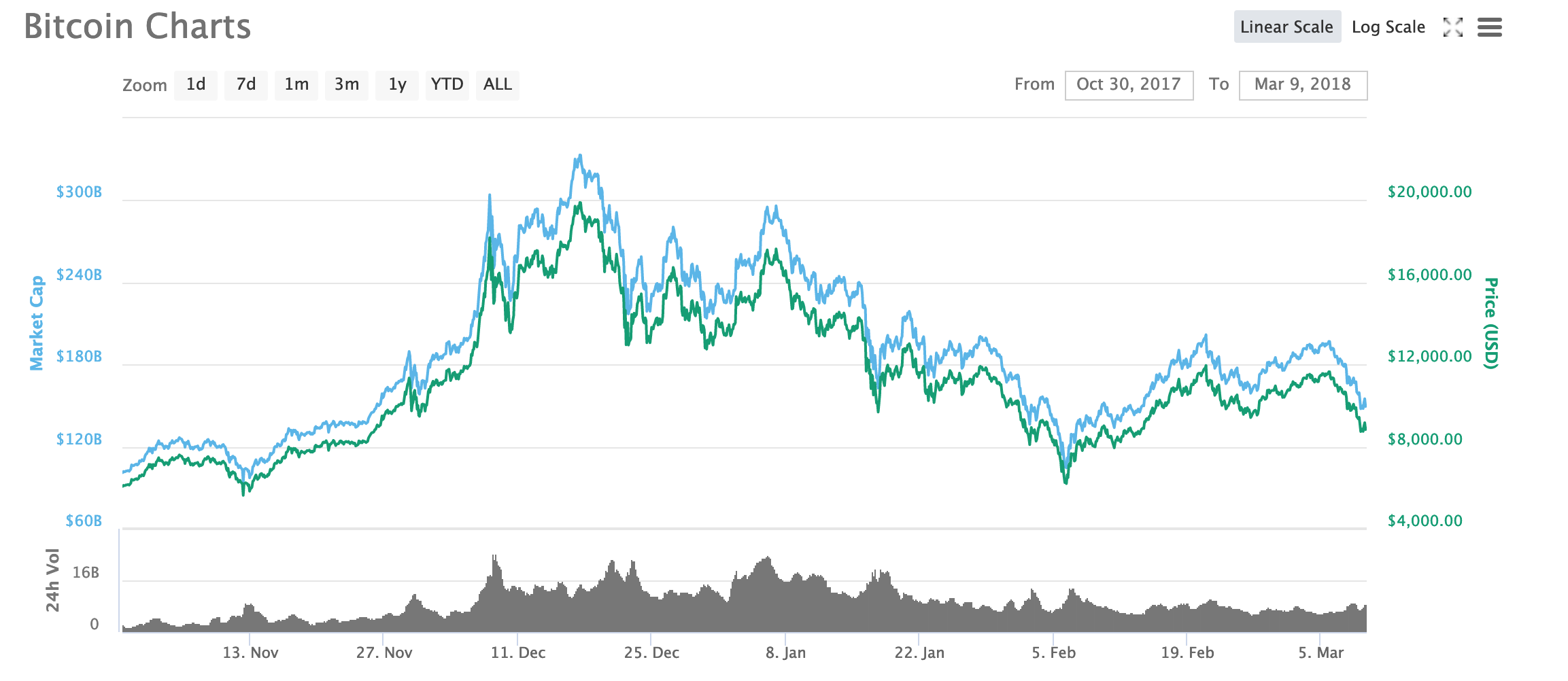 Come February and despite a few dead cat bounces along the way, things were looking pretty dire, BTC had already lost around 70% of its value since December and things were seemingly taking a turn for the worse following regulatory clampdowns by China and South Korea.
However, BTC had some life left in it and managed to retrace a fair bit of its losses, climbing triumphantly back up to $11,860 in March.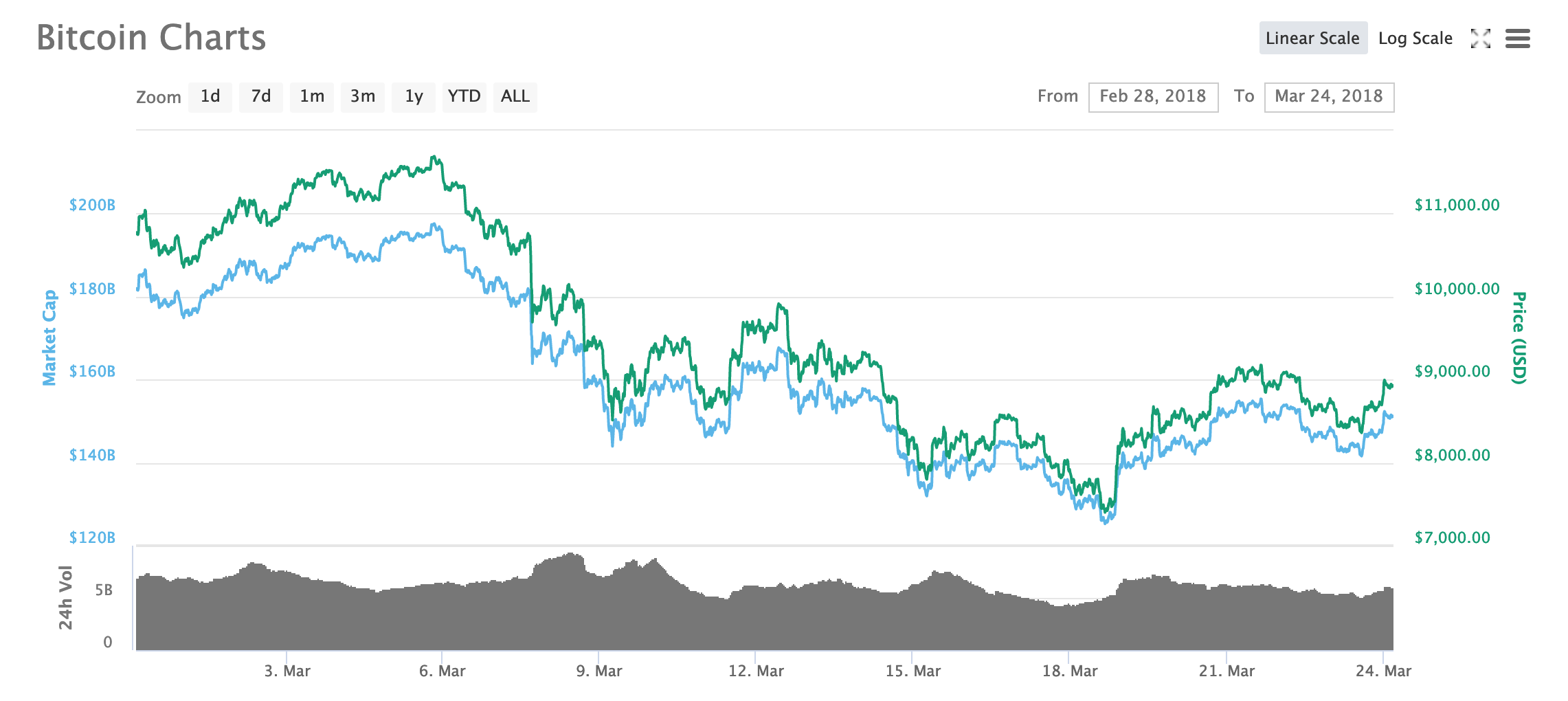 Obviously, despite the valiant effort this wasn't to be, and a few days later BTC was back below 10k where it, unfortunately, has stayed ever since…
Can we get back above $10K?
According to many analysts and speculators, achieving a price point of 10k and beyond isn't simply a possibility, but rather an inevitability.
One of those speculators is Adam Back, CEO of Blockstream, and cypherpunk responsible for the invention of hashcash – a proof of work algorithm used in Bitcoin. Back went on record last year echoing Bobby Lee's suggestion that BTC may flip gold and reach a price point of 250 – 500k in 5-10 years:
reddit thread https://t.co/f9VljWfXNY but "years ahead" could be 5-10 years? via a repeat of last years cycles. timing is hard, no dickline.

— Adam Back (@adam3us) November 22, 2018
Another suggested price point comes from Tyler Winklevoss, one-half of the Winklevoss twins. Tyler believes, similarly to Back and Lee, that BTC will disrupt gold and appreciate by "30 to 40 times" within 10-20 years; citing golds market cap of $7 trillion as aim for BTC.
So, according to these experts, one day, we may look fondly back on $10k as a blip on a graph, rather than unrealized profit.
Until then, feel free to peruse the rest of Chepicap's price predictions by experts!
Read more:
- 8 long-term Bitcoin price predictions by experts
- 9 Bitcoin price predictions for 2020 by crypto experts
- 6 old Bitcoin price predictions and how close they came to being true
- 7 Ethereum long-term price predictions by crypto experts: $1 million?!
- Is Ethereum at $100,000 really possible?

4 Signals the next Bitcoin bull run may start Subscribe to the Chepicap YouTube Channel for more videos!


Follow Chepicap now on Twitter, YouTube, Telegram and Facebook!
Chepicap is here for you 24/7 to keep you informed on everything crypto. Like what we do? Tip us some Satoshi with the exciting new Lightning Network Tippin.me tool!
Read more: How to tip and receive Bitcoin via the Lightning Network with Tippin.me