College campuses make second biggest sector for mining crypto, report says
According to a new article by PC Magazine, college campuses have come in second place as the largest demographics mining cryptocurrency, second only to energy and utility companies. This is likely due to the "free electricity" the students have access to around the clock.
The data comes from a report by Cisco which tracked crypto mining across different industry verticals and found that campuses made up a whole 22% of the mining traffic seen on networks. While the energy sector not surprisingly came in first at 35%, no other one area even came close, with the generic exception of "Other," at 15%.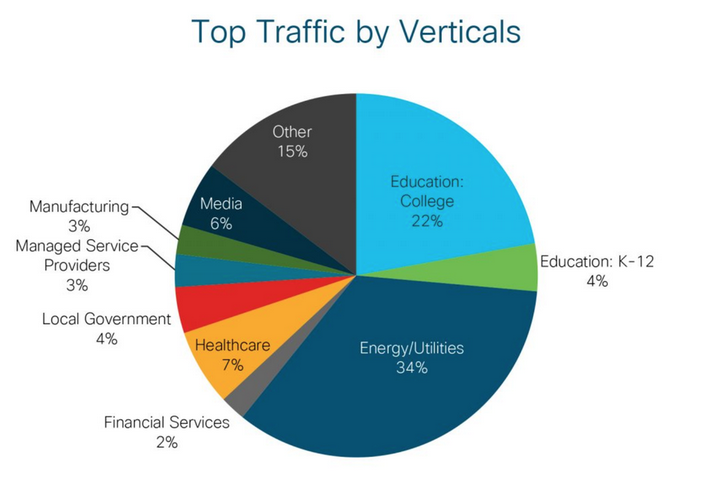 This isn't exactly a huge surprise, as college students don't get charged usually for their electricity usage. This makes the incentive for a more tech savvy student to make a little extra on the side by running a crypto rig from their dorm. As Cisco threat researcher Austin McBride explains:
"You leave [the mining rig] running in your dorm room for four years, you walk out of college with a big chunk of change."
While most coins have a high mining difficulty currently, the issue is offset notably when you don't pay for electricity and can basically leave your rig running 24/7. It is plausible Universities will eventually crack down on this practice, though it is probably too early for the issue to be wide spread.
What has caused the latest Binance Coin (BNB) pump?Subscribe to the Chepicap YouTube Channel for more videos!


Follow Chepicap now on Twitter, YouTube, Telegram and Facebook!
Chepicap is here for you 24/7 to keep you informed on everything crypto. Like what we do? Tip us some Satoshi with the exciting new Lightning Network Tippin.me tool!
Read more: How to tip and receive Bitcoin via the Lightning Network with Tippin.me