Is Ethereum at $100,000 really possible?
We know what you are thinking. Another day, another outrageous price prediction. Yes, the $100,000 per Ethereum (ETH) forecast looks like an extremely unreasonable price to be assigned to just one Ether, especially in a time where ETH is struggling to even break the $140 price mark. However, if you take a closer look at past and current data, you might see why so many cryptocurrency experts are convinced that one-day Ethereum at $100,000 might be possible...
Ethereum > Gold?

The replacement of gold with crypto has been discussed in-depth by a number of cryptocurrency market experts, even though most often it is Bitcoin that is seen as the favorite replacement coin.
However, the number 2 cryptocurrency in the world by market capitalization, offers a stark contrast to front-runner Bitcoin. Unlike the top cryptocurrency, Ethereum offers more than just a secure means of payment or a store of value.
Some of its biggest supporters present Ethereum as nothing less than the future of the internet. Buying Ethereum today, they say, is the equivalent of picking up a few shares of Apple back in the day, when it was practically run out of Steve Job's garage.
Brian Schuster, by far the biggest Ethereum bull in the cryptocurrency universe, is one of those cryptocurrency experts who has predicted that Ethereum will hit $100,000 in value.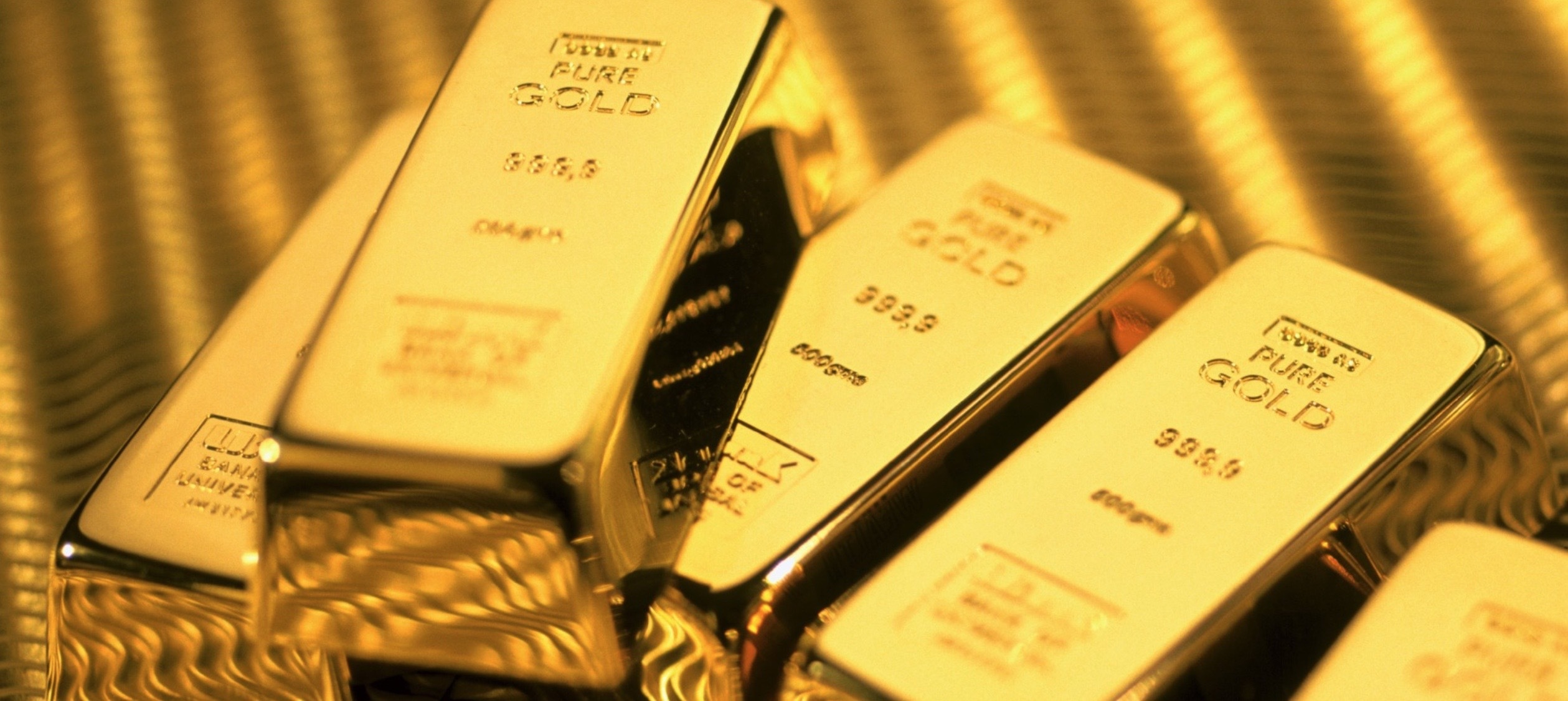 As a leading blockchain advisor and entrepreneur, he predicts that the worlds second most popular cryptocurrency could reach astronomical highs if it develops as a market store, similar to gold.
Read more: Is Bitcoin at $1 million really possible?
Schuster asks himself what will occur when we believe that Ethereum is less like one individual business and more like a store of value, like gold.
'This gives us a potential market capitalization of roughly $10 trillion, leading us to believe that the price of Ethereum might rise as high as $100,000 per coin. We might even go one step further and say that Ethereum is not like one asset, but an asset to replace all currency that exists.'
He goes on to claim that Ethereum's platform aspect may eventually lead to it becoming a sort of mother currency for all future digital currencies, in a world where digital currencies are the norm.
'We might even go one step further and say that Ethereum is not like one asset, but an asset to replace all currency that exists.'
'In that case, the market capitalization would have the potential of reaching $100 trillion, leading us to believe the price of Ethereum might rise as high as $1,000,000 per coin', the fintech expert explained.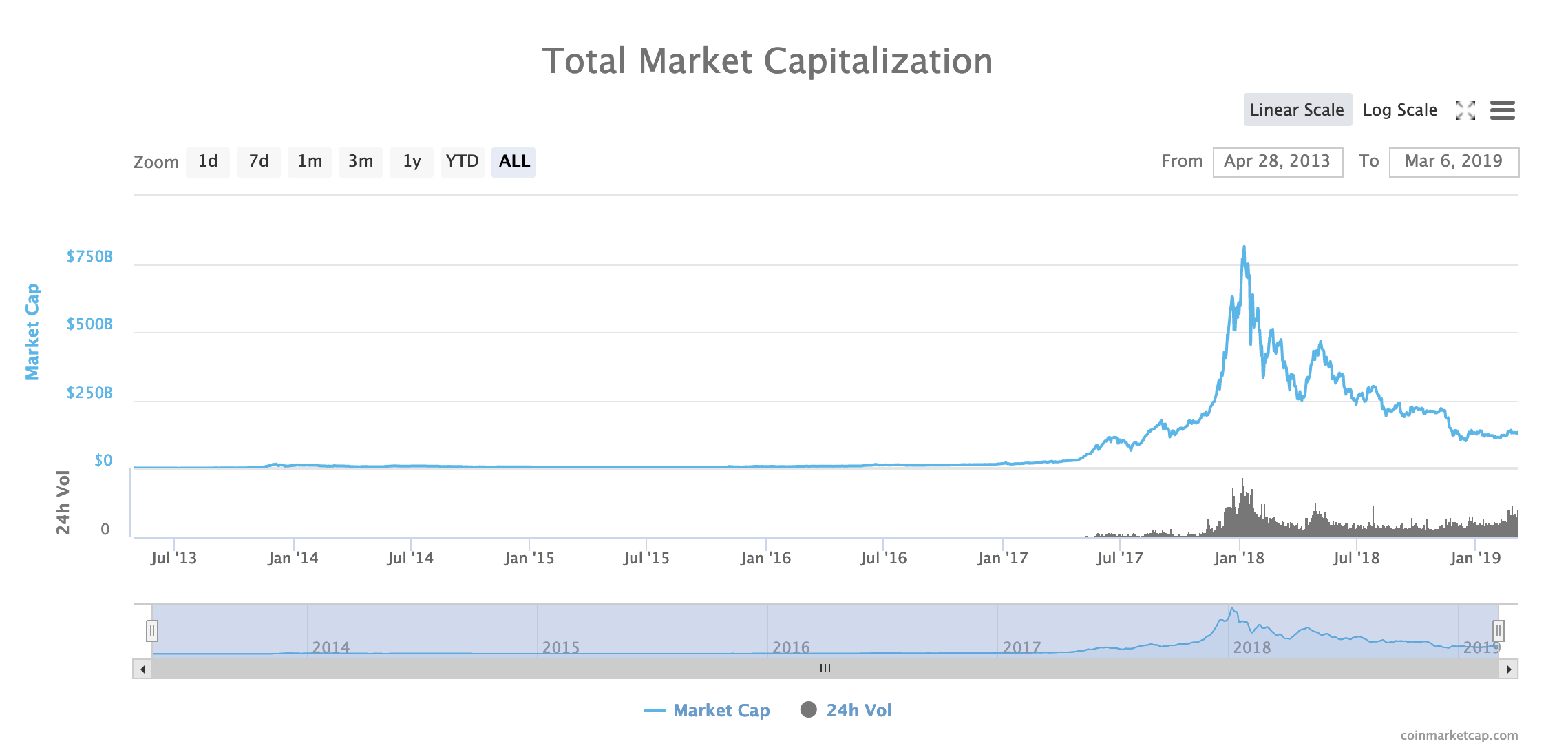 Schuster himself, admits that these numbers are exorbitant and are missing a lot of variables that would most certainly impact the future value of Ethereum.
'Ethereum has strong competition from Cardano, NEO, EOS and no less than 12 other competitors', he says. 'New cryptocurrencies are being developed to make the current solutions obsolete, not to mention that every cryptocurrency still gets outshined by Bitcoin's market dominance in the media and on exchanges.'
Schuster does add a disclaimer to his claims, stating that his price prediction should not be taken 'as gospel'.
He continued to say that given the sporadic and often unpredictable nature of cryptocurrency, many new crypto traders turn to social media for answers.
'And it's no wonder why', he said. 'With the meteoric rise of cryptocurrency in the last two years, new investors are wondering if they as well can make massive returns and buy a castle in the San Francisco Bay Area.'
Schuster admits that he doesn't know if Ethereum will ever hit the $100,000 price mark.
'My answer is simple: I don't know, and I'm not going to tell you that it will. But what I will tell you is how to figure this out for yourself by understanding market capitalisation.'
The Ethereum bull further points out the possibility that even if the market cap for the entire industry is over $10 trillion, it is entirely possible that no single cryptocurrency will capture more than a fraction of the total valuation.
Read more: 9 Ethereum price predictions for 2019 by crypto experts
The head of Founder Solutions at Ark Capital LLC obviously presents us with an extreme bullish view of Ethereum reaching $100,000 per coin.
However, he is not the only one who believes that Ethereum has a bright future ahead of itself.
The next Apple?
Steve Wozniak, AKA 'the Woz', the American inventor, and technology entrepreneur who co-founded Apple, Inc. in 1976, highlighted the capabilities that the platform-model Ethereum offers at the WeAreDevelopers conference in Vienna, Austria.
'Ethereum interests me because it can do things and because it's a platform', Wozniak said.
The tech heavyweight added that the Ethereum platform was just like his former company Apple and that in the long term, Ethereum has the same potential to become as influential as the Apple company is today.
Steve Wozniak, Apple Co-founder Joins Blockchain Startup Equi, says Ethereum is like Apple https://t.co/tQYD0ACaWn

— ethereum.network (@EthereumNetw) August 22, 2018
He expressed his views on the Ethereum blockchain as being similar to Apple's App Store, with both platforms allowing millions of companies to develop their applications and place them in an immensely vast market.
The Apple co-founder is positive that blockchain will have a huge impact on the technology sector and stated that Ethereum, in particular, could be the 'Apple of cryptocurrency', because as a platform it isn't just built for payments.
'Ethereum provides the tools for a blockchain application of your own', he said. 'I see more people using Ethereum that way.'
In his opening speech, 'the Woz' further described the path-breaking blockchain technology as the next major IT revolution that is about to happen and predicted that both blockchain technology and cryptocurrencies will achieve their full potential in around a decade's time.
Even though Wozniak stayed clear from making any future price predictions on Ethereum, his endorsement of the number 2 cryptocurrency can only be seen as a positive statement.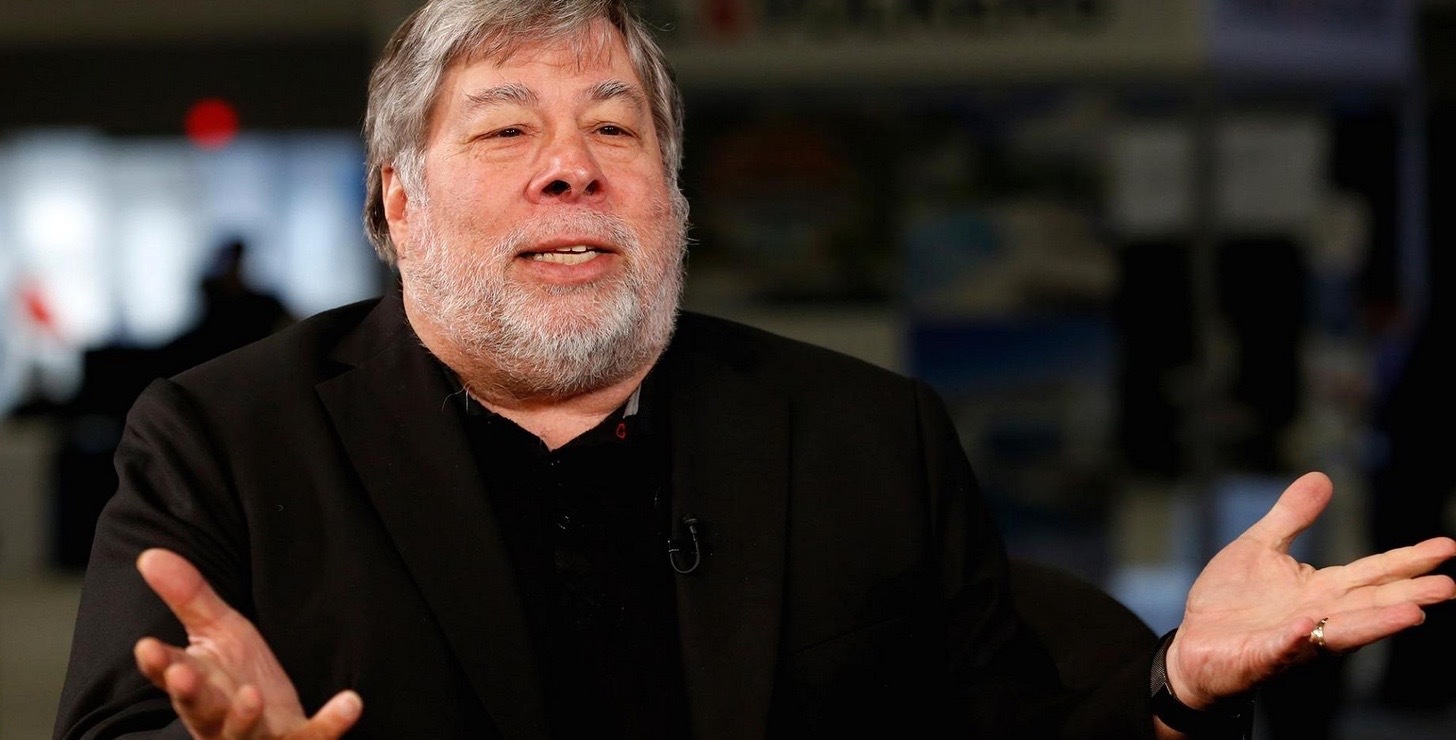 Read more: 7 Ethereum long-term price predictions by crypto experts: $1 million?!
ETH to zero?
Despite many bullish forecasts, the price of Ethereum has dropped massively since the highs seen at the end of 2017, and Ethereum continues to struggle to even break the $140 price mark.
Combined with disputes inside the community and tough competition, many are predicting that Ethereum's collapse is inevitable.
According to Jeremy Rubin, a Bitcoin Core contributor, there is absolutely no reason for ETH to be valuable unless the miners enforce some sort of racket to require users to pay in ETH.
'The collapse is inevitable, Ethereum will go to $0', he said.
Friends in strange places
However, most of the criticisms against Ethereum come from a culture that is often hyper-critical, impatient and unforgiving, and there is no reason for anybody to consider Ethereum a dead project.
Roger Ver - prominent Bitcoin cash supporter and founder of Bitcoin.com - believes Ethereum is still very much alive and sees a very bright future ahead.
'I see it happening, and I believe it's imminent. Ethereum could overtake Bitcoin by the end of the year and Bitcoin Cash could do the same before 2020.'
Although his prediction in regards to that happening by the end of 2018 wasn't accurate, the trend idea of Ethereum one day overtaking the number one cryptocurrency remains relevant.
Read more: The long-awaited Ethereum's Constantinople Hard Fork has been launched
Perhaps the successful launch of the Ethereum's Constantinople Hard Fork, or Vitalik's statements, where he claims Ethereum to be the 'smartphone' while Bitcoin is to be seen as a 'pocket calculator', will be the reasons that some skeptical views on Ethereum will change into bullish ones.
ETH to $100,000?
So there we are. Is Ethereum at $100,000 really possible? Yes, it is.
Is it likely? Only time will tell.
After all, as the world of cryptocurrencies continues to develop, new ways to use the blockchain will present itself, giving us better insights into the real future values of these cryptocurrency assets.
No matter how in-depth we look at the presented data, it is impossible to predict if Ethereum will ever reach that astronomical price point of $100,000 per coin, but long term, the Ethereum's biggest supporters may just turn out to be proven correct.
Wherever ETH is headed, it is going to be an exciting ride getting there - so strap in.
Read more: What is Vitalik Buterin's cryptocurrency net worth?; XRP at $589? Is it really possible for Ripple's token?
Follow Chepicap now on Twitter, YouTube, Telegram and Facebook!
Chepicap is here for you 24/7 to keep you informed on everything crypto. Like what we do? Tip us some Satoshi with the exciting new Lightning Network Tippin.me tool!
Read more: How to tip and receive Bitcoin via the Lightning Network with Tippin.me