Iran, Indonesia and South America see surge in P2P Bitcoin trading
It has been reported by Bitcoins Channel that the Peer-to-Peer (P2P) exchange LocalBitcoins has seen impressive surges in volume from the markets of Iran, Indonesia, Venezuela and Colombia. These areas are facing various forms of economic hardships, so the adoption of a decentralized trading platform is perhaps no surprise.
Iran saw 150% gains in the last week, with 67 BTC being traded, making it the 9th strongest week the nation has ever seen in P2P trade. Volume here is measured in the Rial: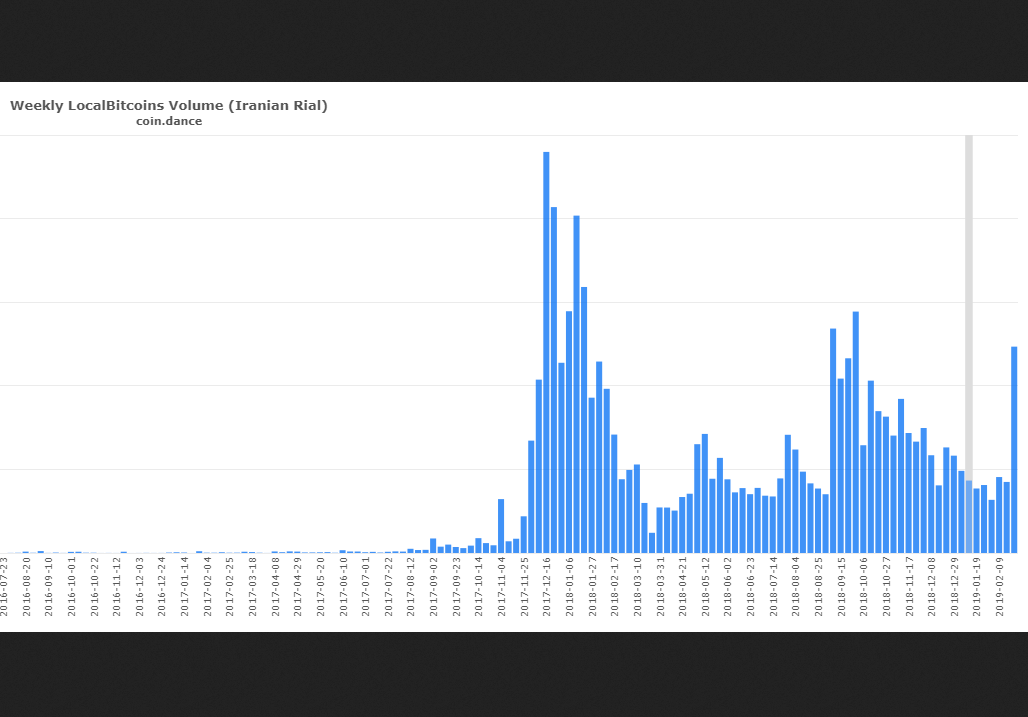 As for Indonesia, the growth is far more pronounced. In the last two weeks the Indonesian market has grown 2000%, with a record 262 BTC being traded during the week of February 16th. Volume on this chart is in the Rupiah: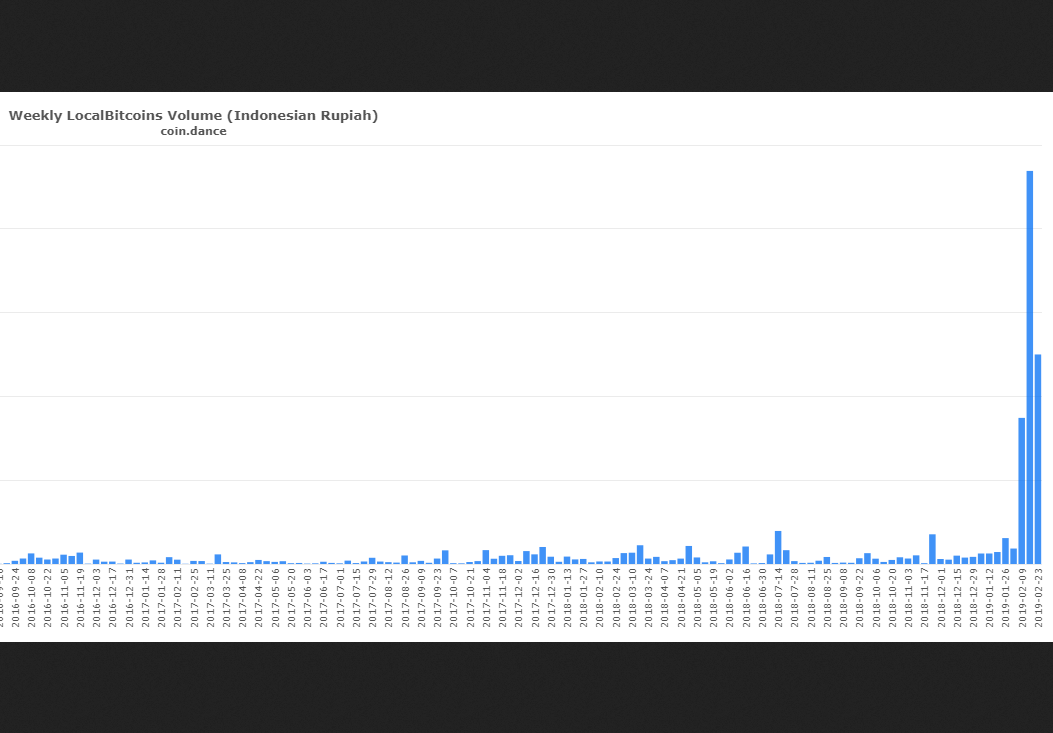 Then there is Venezuela and Colombia, both of which have shown very strong growth recently as well. Last weeks trading saw volumes of 1,960 BTC and 707 BTC, respectively.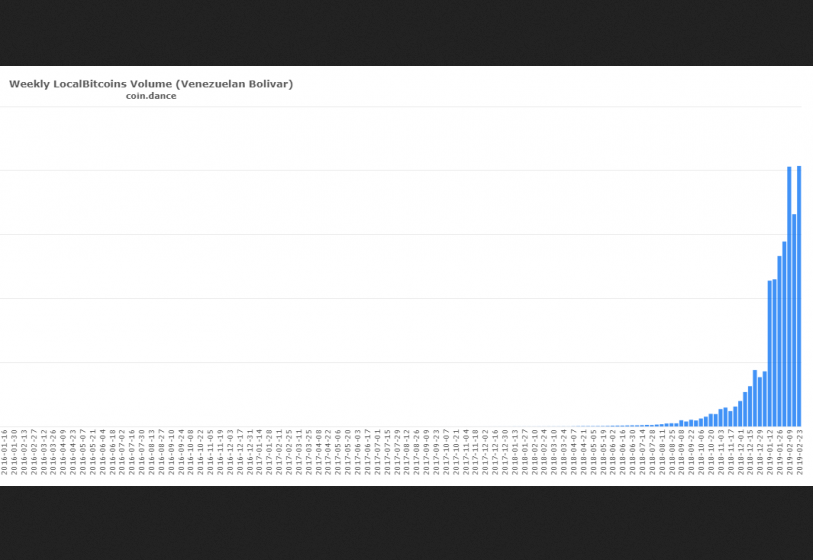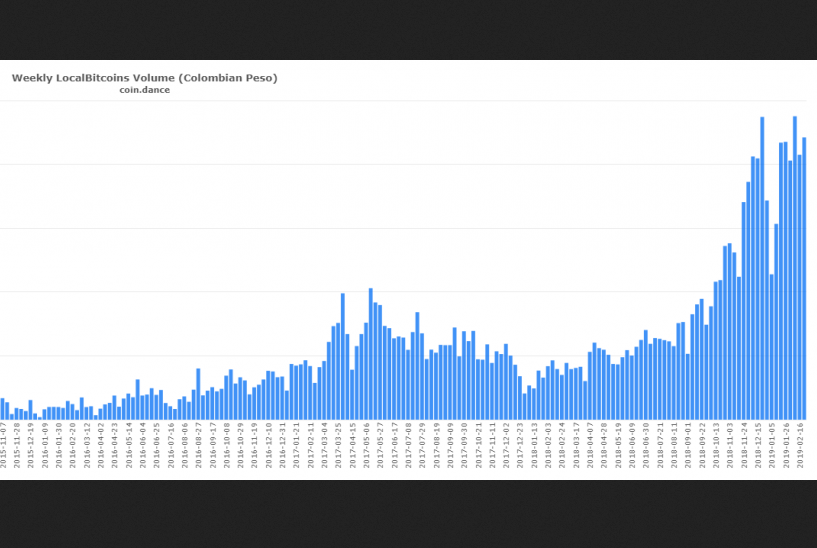 Last we have the Dominican Republic, which saw its second strongest week ever with 34 BTC being moved around.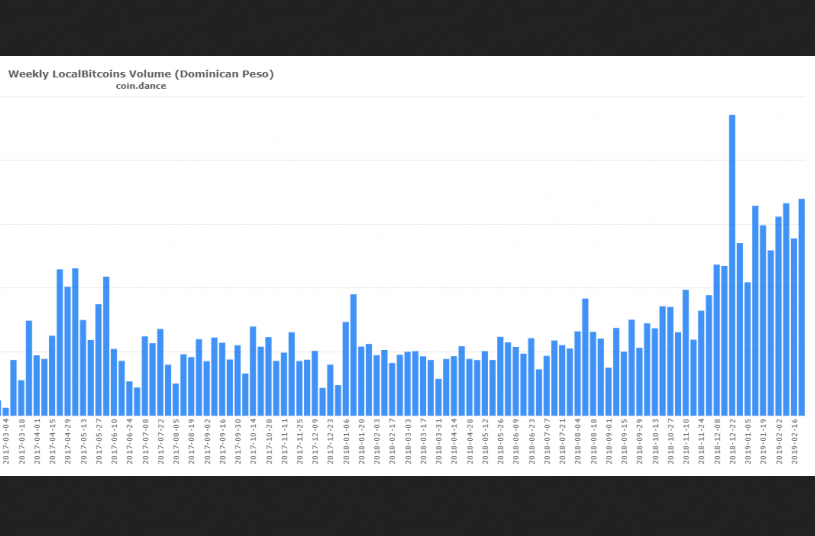 It is inspiring for cryptocurrency to be getting adopted as an alternate means of transferring money around, especially in places that need it the most. It is important to remember that people having a use case for crypto is ultimately what will drive adoption.
Watch:
Follow Chepicap now on Twitter, YouTube, Telegram and Facebook!
Chepicap is here for you 24/7 to keep you informed on everything crypto. Like what we do? Tip us some Satoshi with the exciting new Lightning Network Tippin.me tool!
Read more: How to tip and receive Bitcoin via the Lightning Network with Tippin.me