What are these 5 famous Bitcoin bulls up to lately?
Over the last weeks, Jack Dorsey and Elon Musk have garnered lots of attention from the crypto space. The opinions and endorsements of highlighted people from diverse fields are often seen as a means of achieving greater adoption and awareness for crypto among the mainstream. Ashton Kutcher, Hester Peirce, and Steve Wozniak are also relevant users. But what are these famous Bitcoin bulls up to lately?
Jack Dorsey: Bitcoin is resilient, principled, native to Internet ideals, and a great brand.
The CEO and co-founder of Twitter and Square is perhaps the one person from this list who has been most active as of late in defending Bitcoin publicly. After receiving the Lightning Torch, an ongoing chain of transactions using the Lightning Network, Dorsey replied to many users of crypto Twitter who were interested in his views on the space.
Read more: Jack Dorsey, the Bitcoiner: Twitter's co-founder on BTC, ETH, BSV and TRON
Judging from his latest public stances on Bitcoin, it might seem as if the Twitter co-founder has been supporting and using cryptocurrencies for quite some time. According to his own words during a podcast interview in February 2019, he first heard about Bitcoin when the whitepaper was released. Dorsey defined the Satoshi Nakamoto-authored document as "amazing, simple, beautiful, and principled" in the same conversation.
Read more: Dorsey: Bitcoin´s resilience comes from its strength as a brand
However, until 2019 Dorsey´s tweets about Bitcoin are scarce. There are only 9 results popping in Twitter´s Advanced Search prior to that year, and most are related to the integrations of the first cryptocurrency by market capitalization with Square or Cash App. According to recent statements of his, the early presence of Bitcoin in Square was not very successful, although @Jack already appeared supportive of crypto back then:
Have bitcoin? You can now spend it on Square Market! http://t.co/qLRtFs6QNp

— jack (@jack) March 31, 2014
Bitcoin: we tried this with our ecommerce store years back. Didn't see much. Would love to see a digital currency thrive

— jack (@jack) December 30, 2016
In the first two months of 2019, Dorsey has already mentioned Bitcoin explicitly in three tweets (several more implicitly, plus a number of other tweets about crypto in general), none of them are directly related to Square or Cash App, and the one embedded below is especially supportive of BTC. Will 2019 see more of Dorsey´s endorsements of Bitcoin and crypto? It may very well be that way.
Bitcoin is resilient. Bitcoin is principled. Bitcoin is native to internet ideals. And it's a great brand.

— jack (@jack) February 5, 2019
Elon Musk: Wanna buy some Bitcoin?
The co-founder of Tesla, SpaceX and PayPal, among others, and perpetual limelight man, is a reference in the tech and business sectors. His views on Bitcoin seem to have experienced a slow shift towards more bullish positions as of late, judging from his tweets and public messages. He does hold some BTC, although the amount and circumstances surrounding the acquisition seem mostly fortuitous.
That said, I still only own 0.25 BTC, which a friend sent me several years ago. Don't have any crypto holdings.

— Elon Musk (@elonmusk) February 21, 2019
Most recently, Musk has been unequivocally positive about Bitcoin, according to a podcast interview from February 2019. There, he stated that despite not seeing the point of integrations of crypto with Tesla in the near future, he thinks that the Bitcoin structure is "quite brilliant", and that "crypto is a far better way to transfer value than pieces of paper".
One of Musk´s better known tweets about Bitcoin is embedded below. A slightly disconcerting interaction at first for the untrained eye, what the CEO of Tesla was doing there, according to his own words, was mocking the myriad of fake Elon Musk accounts who were attempting (and somehow succeeding) at depriving users from their crypto funds.
Wanna buy some Bitcoin? 😉😉 pic.twitter.com/9ZbBJ5fuVq

— Elon Musk (@elonmusk) October 22, 2018
As Musk later explained himself, the joke costed him a ban from Twitter, as whichever human or bot mod who saw hiw tweet though that his account had been hacked.
Read more: Elon Musk tweets "wanna buy some bitcoin?" and gets blocked by Twitter
Ashton Kutcher: Bitcoin, sort of like Internet in the 80´s
The actor, producer, and ex-model is one of the best known long-time defendants of Bitcoin. His tendency to support successful projects in starting phases is recurring, as in April of 2009 he became the first Twitter user to boast more than one million followers.
The ex-husband of Demi Moore is an active investor in the startup and tech space, having profited extensively from early entries in companies such as Uber and Air BNB. Just like Changpeng Zhao, Kutcher made it to the cover of Forbes magazine, in his case in April 2016.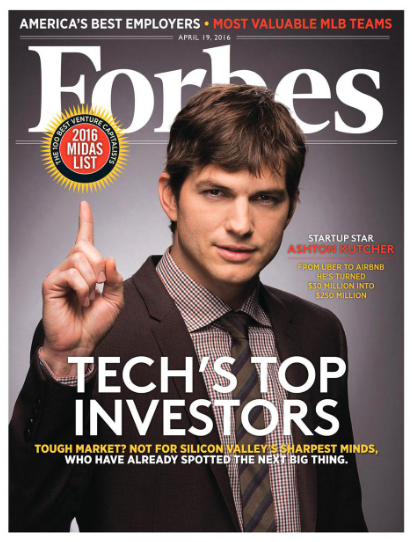 Kutcher has tweeted quite some about Bitcoin in the past, starting as early as 2013, with mostly bullish mentions to the first crypto ever created:
Bitcoin Black Friday https://t.co/tVGMevHAzi

— ashton kutcher (@aplusk) November 28, 2013
Bitcoin…sort of like internet in the 80s. http://t.co/tR9eARa30o pic.twitter.com/eCQdYho9uw

— ashton kutcher (@aplusk) May 2, 2014
Why do I get the feeling that the best hedge against a Sanders or Trump nomination may be buying bitcoin?

— ashton kutcher (@aplusk) January 29, 2016
Bitcoin is now worth more than an ounce of gold for the first time ever - MarketWatch https://t.co/CDuxEU48hN

— ashton kutcher (@aplusk) March 2, 2017
Hester Peirce: dissents with SEC regarding BTC ETF approval
It isn´t for nothing that Peirce has been nicknamed the SEC´s Crypto Mom. Commissioner of the Securities and Exchange Commission since January of 2018, many saw her tenure as a chance for finally boosting the pace of the approval of the first Bitcoin ETF, which has not happened in so far but might be down the road.
She is clearly in favor of the ETF approval, as the tweet below shows. It was published right after one of the many rejections of a BTC ETF by the regulatory bodies:
Apparently, bitcoin is not ripe enough, respectable enough, or regulated enough to be worthy of our markets. I dissent: https://t.co/gH5zXaKtmj

— Hester Peirce (@HesterPeirce) July 26, 2018
Peirce has voiced out her support of an ETF approval with the current market conditions. However, she admits that the SEC is "slow with innovations", and recommended crypto investors not to hold their breath on this issue.
Read more: Why does SEC Commissioner Hester Peirce fight for a Bitcoin ETF?
Her mentions of Bitcoin go back all the way to 2013, already showing back then quite some liking for the blockchain-based digital asset.
The regulatory environment for Bitcoin is very much in the making: http://t.co/JKonXCrQZA

— Hester Peirce (@HesterPeirce) May 14, 2013
Mercatus Center's @jerrybrito and @anjiecast explain Bitcoin and why there's no need to be afraid of it: http://t.co/c15jX3q34C

— Hester Peirce (@HesterPeirce) August 19, 2013
Steve Wozniak: sold on the top, sees "massive value creation"
Apple co-founder made some crypto headlines in the past when he admitted that he was holding some Bitcoin. According to statements of his from summer of 2018, he purchased BTC when it was trading at around $700. However, he has admitted recently that he sold his bags during the late 2017 frenzy that propelled prices all the way up to almost $20,000.
Wozniak justified his decision in the following way: "Part of my happiness is not to have worries, so I sold it all and just got rid of it".
However, other than investing, it does not seem as if he has been a very active user of Bitcoin. His first and only tweet about BTC, and about crypto too, was this rather short message:
Very entertaining 'bitcoin' video. https://t.co/STF9ogSkyJ

— Steve Wozniak (@stevewoz) June 1, 2014
Most recent declarations by Steve Wozniak show that he has not changed much of his initial views about Bitcoin. When asked if he sees value destruction in the currently ending bear season, the co-founder of Apple replied that what he actually sees is "massive value creation".
In the same interview, Wozniak also admitted that his intentions when investing early in Bitcoin were much more exploratory rather than financial: "I only had Bitcoin to experiment with and buy and sell things around the world, how to travel and find restaurants that would accept Bitcoin. That sort of thing".
Read more: Steve Wozniak: "I think we've seen massive value creation" in Bitcoin; Who are known Bitcoin whales? 5 famous whales in the cryptocurrency space


Follow Chepicap now on Twitter, YouTube, Telegram and Facebook!
Chepicap is here for you 24/7 to keep you informed on everything crypto. Like what we do? Tip us some Satoshi with the exciting new Lightning Network Tippin.me tool!
Read more: How to tip and receive Bitcoin via the Lightning Network with Tippin.me