6 old Bitcoin price predictions and how close they came to being true
While the cryptocurrency market is as unpredictable as they come, there have been many throughout the years who have tried their hand at predicting the price of Bitcoin. To this end, we've gathered some old Bitcoin price predictions to see what people were thinking back then and how close their predictions were to coming true.
Daniel Masters - $4,400 by the end of 2017 (Broken in August 2017)
Daniel Masters, Chief Investment Officer at Global Advisors predicted back in 2017 that Bitcoin would end the year off at $4,400. As some may still remember, 2017 was a rather historic year for Bitcoin. BTC started the year on relative lows and ended the year just under $20,000, putting Masters' prediction to shame. In his defense, he predicted the rise of Bitcoin adoption and foresaw it as a leading cause for a solid bull run.
On August 5, 2017, Bitcoin surpassed $3,000 for the first time. This likely led to what resulted in Bitcoin reaching a new all-time high only a few days later when it passed $4,000 for the first time on August 12. Two days later Bitcoin set a new ATH when it surpassed $4,400.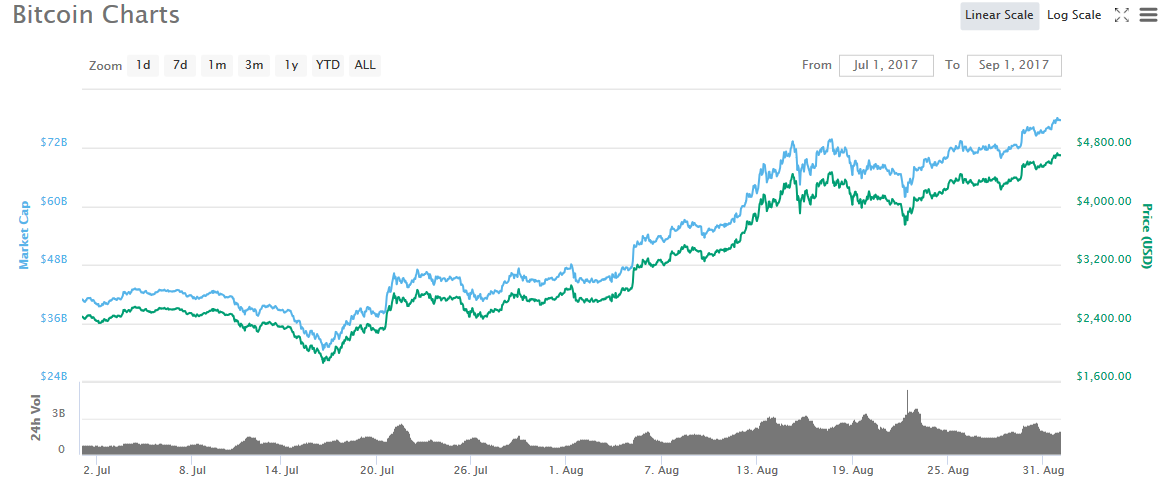 Alan Donohoe – $1,000 by the end of 2017 (Broken in January 2017)
Going with what seemed like a more realistic approach at the time, Alan Donohoe, founder of the Bitcoin Association of Ireland predicted that Bitcoin would be worth $1,000 by the time 2018 rolled around. He was more wrong than Daniel Masters. In fairness, at that time, Bitcoin's previous ATH was $780 set between October and November 2016, so the thought of BTC hitting $20,000 by the end of 2017 probably seemed outlandish.
Early in January 2017, the price of Bitcoin hit $1,150. Several days later it fell to a multi-month low of $750.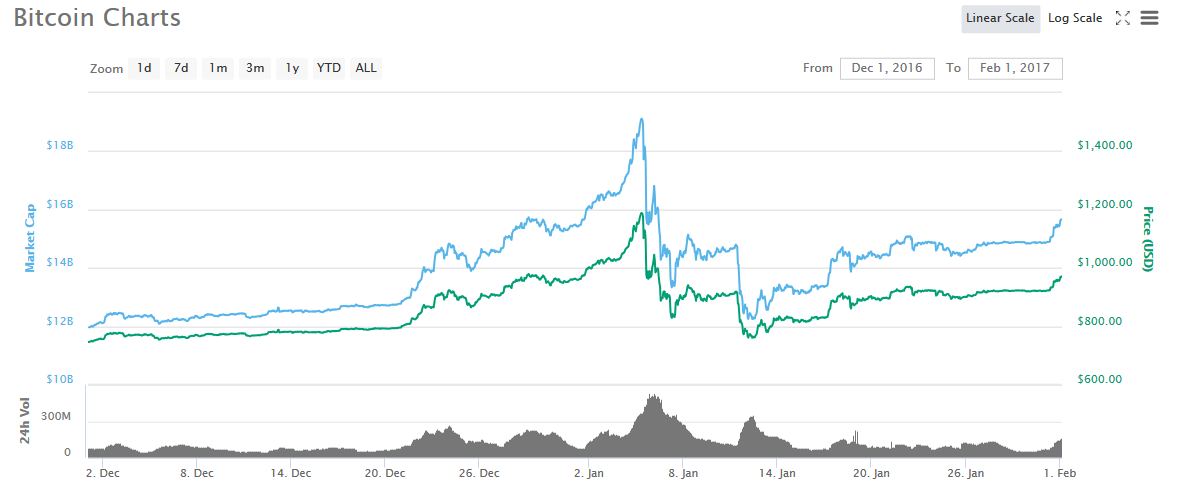 Read more: Is Bitcoin getting ready to make its next strong move?
Vytautas Karalevicius - $1,800 - $1,900 in 2017 (Broken in May 2017)
SpectroCoin CEO Vytautas Karalevicius argued that Bitcoin transactions will rise by a factor of ten in 2017 which would result in Bitcoin's price climbing to between $1,800 and $1,900. He was also right for a period of time. Ultimately though, Bitcoin's price reached another new all-time high on 20 May 2017 when the price of one bitcoin reached $2,000 for the first time.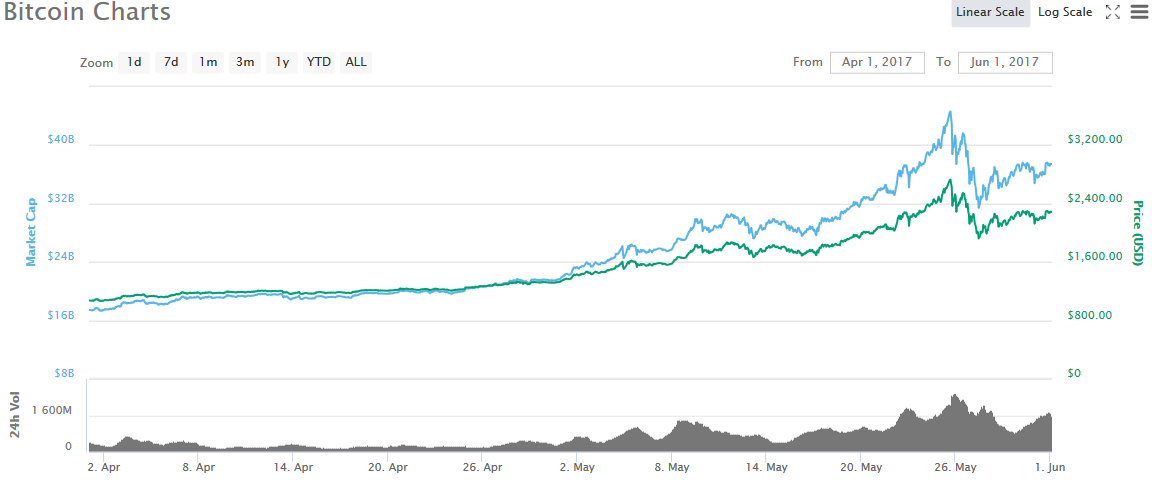 Vinny Lingham - $3,000 in 2017 (Broken in August 2017)
Vinny Lingham, CEO of Civic, predicted that Bitcoin could reach $3,000 in 2017. Lingham has previously been accurate in some of his other predictions, most notably in price drops. 2017, he believed would be a good year for Bitcoin, and he was right. Aside from a few minor setbacks, bitcoin hit $3,000 in early August of 2017 and continued to climb to just under $5,000. It dipped back to $3,000 before launching its apocalyptic bull run. Bitcoin reached another all-time high in June 2017 when it hit $3,000 on June 12.
Like I said for my 2017 Bitcoin price prediction, no hard fork and we'll hit $3k! https://t.co/Uw9pByhfJL

— Vinny Lingham (@VinnyLingham) June 11, 2017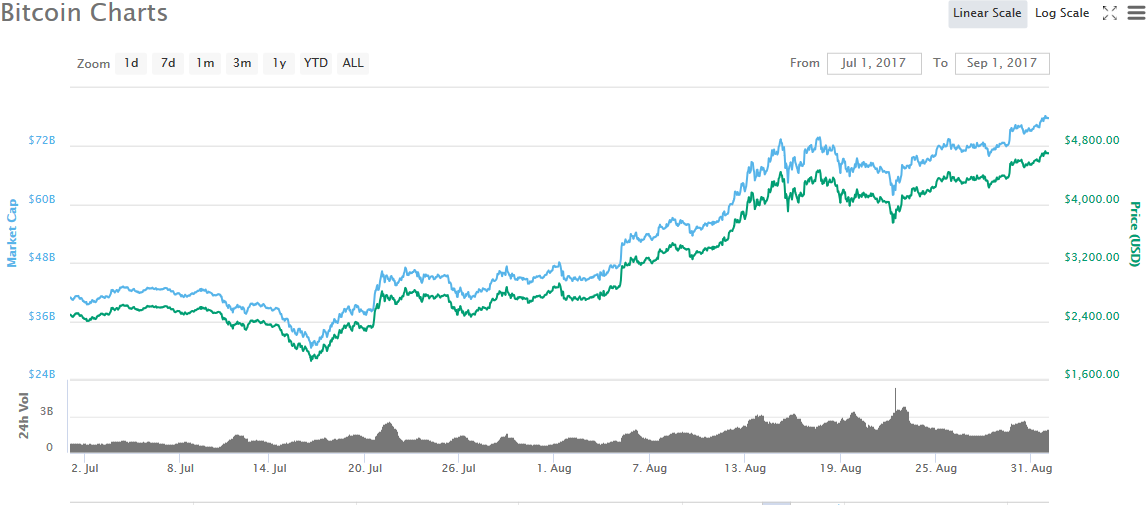 Read more: What does Bill Gates have to say about Bitcoin?
Richelle Ross - $650 in 2016 (broken in October 2016)
Cryptocurrency consultant and cryptology fan Richelle Ross predicted Bitcoin would be trading at $650 in 2016 after accurately predicting $450 in 2015. She cites a continued rise in transaction volume and legitimization from mainstream leaders and institutions as the basis for her prediction. It appears as if she did her homework as between October and November of 2016 Bitcoin was trading between $600 and $780.
As close as Richelle came to accurately predicting the figure Bitcoin would close 2016 on, Bitcoin ended the year closer to $800. By November 2016 Bitcoin was already trading at $780 as the Chinese renminbi depreciated against the US dollar.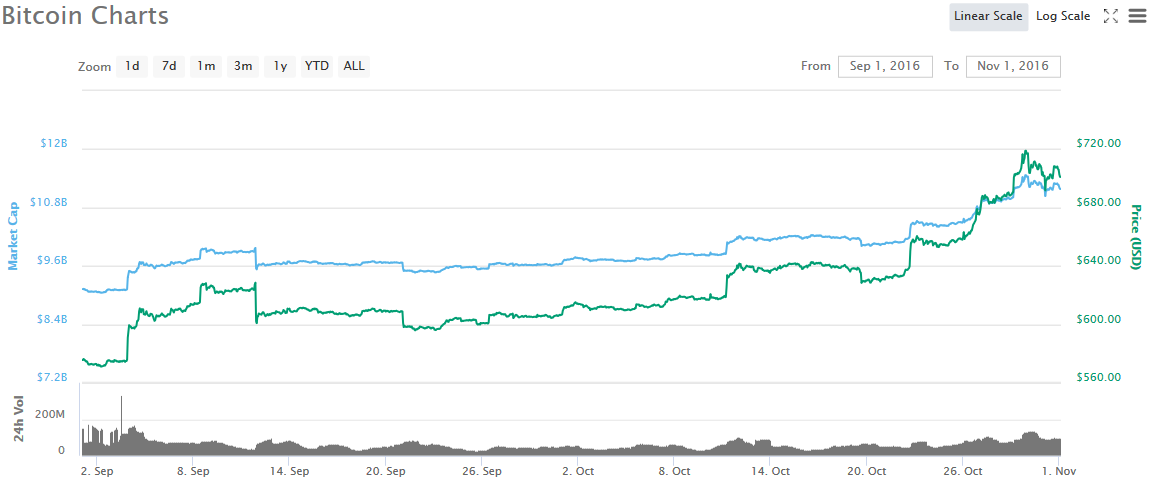 Peter Zivkovski - $750 - $780 by the end of 2016 (Broken in December 2016)
Director of operations for leveraged Bitcoin trading platform Whaleclub Peter Zivkovski quite accurately predicted Bitcoin would close 2016 valued at between $750 and $780, barring any unexpected bearish catalyst. His prediction vame very close to being true. Bitcoin only breached $780 midway through December before closing the year at around $960. He credits "a healthy dose of new money into the market" for his rather accurate prediction.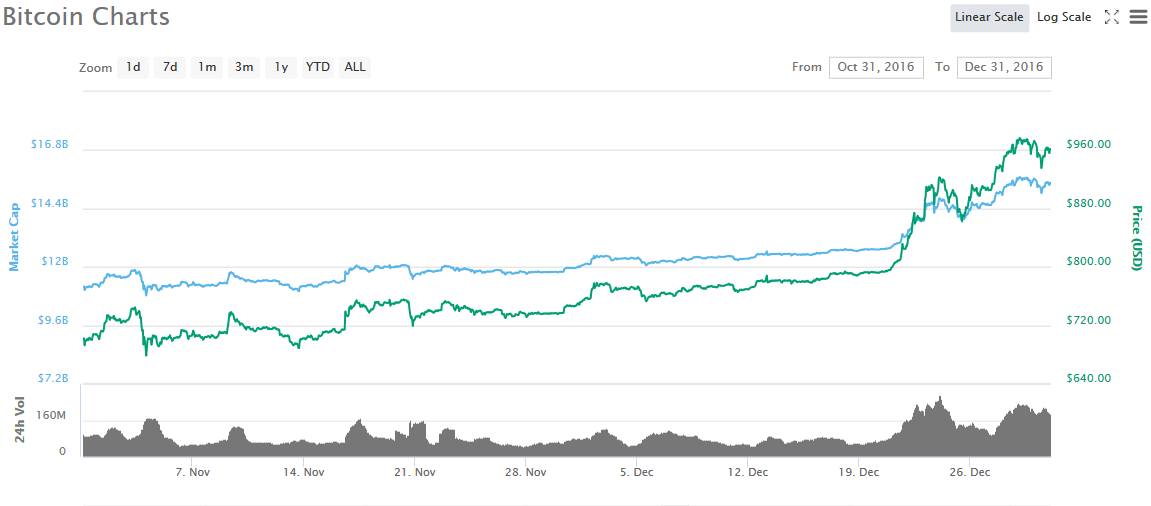 At this stage predictions such as the $1 million by 2020 from John McAfee seem far off. But one day, so did these predictions. Who knows, maybe McAfee's prediction of $1,000,000 will come true sooner than we think.

Read more: The McAfee $1 million Bitcoin prediction: 468 days and $34K behind

Have read here what Bitcoin predictions crypto experts have for
2019
2020
And the long-term


Read more: 7 Ethereum long-term price predictions by crypto experts: $1 million?!
Follow Chepicap now on Twitter, YouTube, Telegram and Facebook!
Chepicap is here for you 24/7 to keep you informed on everything crypto. Like what we do? Tip us some Satoshi with the exciting new Lightning Network Tippin.me tool!
Read more: How to tip and receive Bitcoin via the Lightning Network with Tippin.me