Institutional investors cast influence over distribution of Bitcoin
The arrival of institutional investors is a much-discussed milestone in the crypto world. However, consensus is that they are not fully into the market yet. Regardless, the distribution of Bitcoin holdings during the las year has started a shift towards a structure resembling the attitudes of institutional investment.
According to research published by Diar, the total number of Bitcoin addresses holding between one and 10 Bitcoins has spiked up exponentially since 2012, and in 6% since one year ago. Most of this increase has taken part during the last two months, as 2018 saw sideways movement for this metric: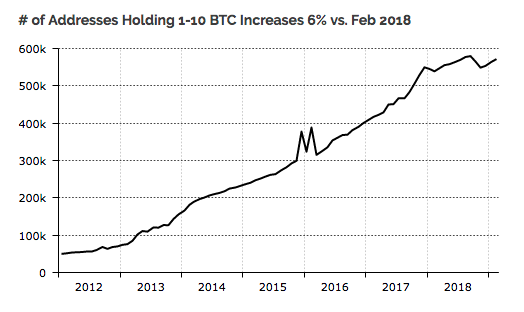 Interestingly, the number of addresses holding between 100 and 1,000 Bitcoins has fallen during the same period of time, also by 6%. These addresses are the ones responsible for holding up to 48% of the circulating supply, but are currently on decline: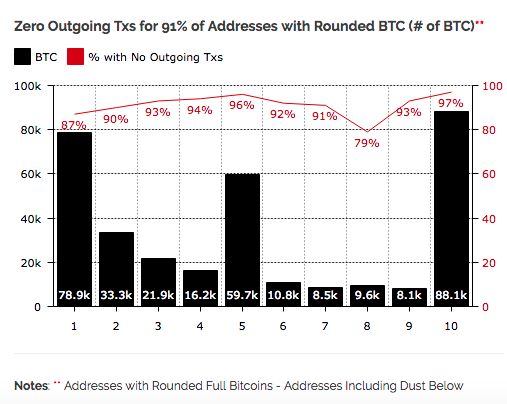 Another interesting insight from the research refers to the outgoing transactions from the wallets holding rounded numbers of BTC, between 1 and 10. About 90% of these addresses had never sent any BTC, thus pointing out to a like for hodling among this price section: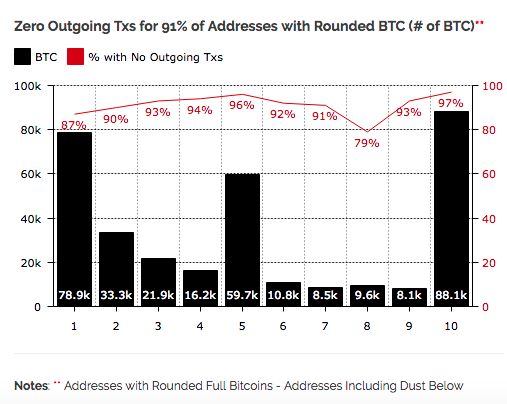 Even though inferring the number of Bitcoin holders from the number of addresses is rather complicated and often misleading, if we overlook that lack of representation it would seem as if the trend is shifting towards smaller, but still large, addresses.
WATCH: Samsung entering Crypto! 4 Facts and Rumors
Read more: Grayscale report shows institutions dominate BTC investments; Watch: Formosa Financial's new institutional-grade crypto manager preview


Follow Chepicap now on Twitter, YouTube, Telegram and Facebook!
Chepicap is here for you 24/7 to keep you informed on everything crypto. Like what we do? Tip us some Satoshi with the exciting new Lightning Network Tippin.me tool!
Read more: How to tip and receive Bitcoin via the Lightning Network with Tippin.me