Peter Brandt compares altcoins to Beanie Babies: "will end up in junk heap"
Author of the book, 'Diary of a Professional Commodity Trader' and born-again cryptoanalyst, Peter Brandt, recently took to Twitter to air his views on altcoins, equating them to a 1990's fad. No not the dotcom bubble, Beanie Babies…
Unfortunately for altcoins (and their owners), Brandt wasn't referring to their utility as a cuddly toy that denoted the value in the thousands, but rather, the overinflated price of "pet coins that will end up in the same garage sale junk heap."
So many people have their favorite pet altcoin. It reminds me of the bidding war back in the days of the beanie babies -- and most of these pet coins will end up in the same garage sale junk heap.

— Peter Brandt (@PeterLBrandt) February 24, 2019
Well the jokes on you, Brandt, because some Beanie Babies are worth more than some altcoins… so, there.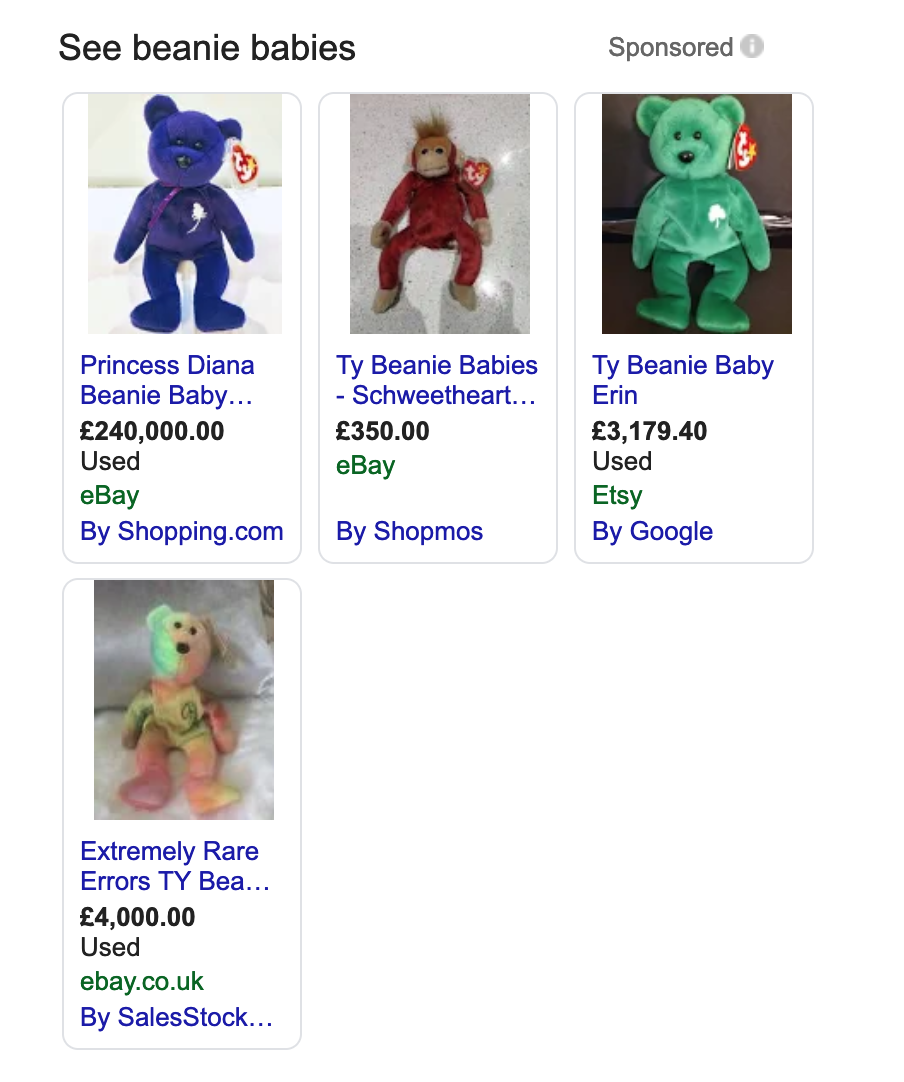 Obviously, crypto Twitter wasn't too pleased about Mr. Brandt's blatant putdown of their pets altcoins:
One guy was just trying to go about his day when BAM! Brandt hits him with this… have some heart.
Peter pls I was having a good day

— Hυηт (@CRHUN7) February 24, 2019
Brandt actually did some a favour, by reminding them of a possible hidden gem:
Wait, the Beenie Babies in the attic were my fallback if this crypto thing didn't work out.

— OldPa (@OldPaSink) February 24, 2019
And some just outright disagreed:
So many people think only bitcoin will survive... they will end up missing the 100x.

— CryptoWolf (@IamCryptoWolf) February 24, 2019
And some of them will 17000x

— Spook (@SpookyCapital) February 24, 2019
You're a smart guy Peter. I think you can tell the difference between a "pet altcoin" with no network effects, and Ethereum with more transactions than all other decentralized cryptos combined (including Bitcoin), used for thousands of programmable money use cases.

— HuntingIsland (@IslandHunting) February 24, 2019
Brandt (kind of) echoes sentiment portrayed by quite a few crypto speculators who believe that one day we'll see a 90% wipeout of altcoins, leaving only the most business savvy and well-adjusted projects standing. This theory was first propagated in a report by investment bank GP Bullhound back in May last year, in which author Sebastian Markowsky foretold a sharp fall in prices, panic selling and then a subsequent period of "unprecedented" price growth for survivors.
The idea is a quasi-spin-off of the dotcom bubble which saw many over-inflated companies crash down to zero, while domains such as Amazon and Google, rose to prominence.
Ah well, at least if crypto goes to pot we can all sell our old Beanie Babies...
Read more: Report: Cryptocurrencies could see 90% correction within the next 12 months
Follow Chepicap now on Twitter, YouTube, Telegram and Facebook!
Chepicap is here for you 24/7 to keep you informed on everything crypto. Like what we do? Tip us some Satoshi with the exciting new Lightning Network Tippin.me tool!
Read more: How to tip and receive Bitcoin via the Lightning Network with Tippin.me