3 upcoming catalysts for a Bitcoin bull market
The crypto markets continue to shine green, and price speculators are echoing phrases such as "alt season" and "bull market"; weekly returns on cryptocurrencies are averaging out into the mid 20% region and things are feeling extremely bullish, so where is this headed? And how do we keep this rally going?
Right now, things couldn't be much better, not only is price action looking much healthier, but so is technological advancement and adoption - both in terms of investment and development.
This past week alone we've had had one of the biggest conglomerates in the world - Samsung - release a phone with inbuilt private key storage, ushering in an age in which > 30 million people have access to secure storage for cryptocurrencies.
We've had Mark Zuckerberg looking to utilize blockchain within Facebook, normalizing the technology, and potentially exposing 1.74 billion of its active users to its benefits.
Moreover, another social media guru, Jack Dorsey, founder and CEO of Twitter started accepting tips in Bitcoin via Tippin.me; an app integrated into Twitter via browser extensions which allows you to tip other users on Twitter via the Lightning Network.
Read more: Tippin on Lightning: users can now tip each-other BTC on Twitter

And of course, we had Elon musk saying Bitcoin is effectively better than paper money…
So we're not quite yet out of the bears grasp but things are turning extremely bullish.
Will this last?
Going forward we have quite a few more positive catalysts that could potentially bolster this rally:
Fidelity
First of all, the highly anticipated launch of Fidelity next month, a venture which Is said to secure the investment of many institutions by single-handedly deconstructing a key obstacle to entry: custodial crypto services.
This takes the rusk away from institutional investors who may be hesitant to tackle crypto's current, and often convoluted, storage solutions.
With the impending launch, the company released a statement relaying they're already serving a "select set of eligible clients."
Read more: Fidelity planning on March launch date for BTC custody service
Furthermore, it was revealed back in October last year that 5% of Fidelity's portfolio would be allocated to crypto.
While this may seem like a fairly small amount, with a total of $6.8 trillion in assets currently under administration this 5% totals to around $340 billion in funds allocated to their cryptocurrency services so far. A little over 60% more than the entire global market cap of all cryptocurrencies in circulation.
We and our research team at the Fidelity Center for Applied Technology have received the #LNTorch ⚡from @Wiz.

Who should we pass it to? #LNTrustChain https://t.co/JGcVoNQgBA

— Fidelity Digital Assets (@DigitalAssets) February 22, 2019
(They're even getting involved in the community)
Bakkt
If this wasn't enough we also the upcoming launch of Baktt. after numerous postponements, a somewhat flimsy and vague date has been set for "sometime in late 2019."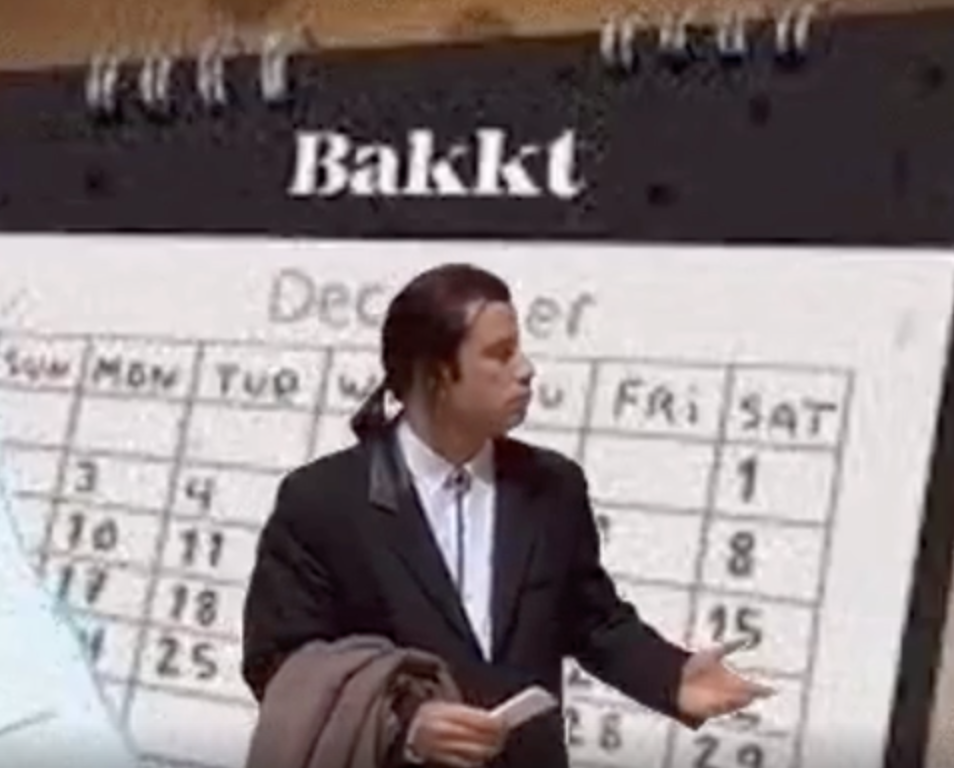 However, when this does launch it promises to be a game changer, another such venture alongside Fidelity, which will enable retails and institutional investors alike access to the buying, selling and storing of cryptocurrencies, with an emphasis on trust, and all within a regulated environment.
Read more: ICE CEO Jeff Sprecher reveals Bakkt to launch in late 2019
Our mission is to build the first integrated, institutional grade exchange-traded markets and custody solution for physical delivery of digital assets

— Bakkt (@Bakkt) January 16, 2019
Bakkt CEO, Keller Loeffler was quoted in a press release as saying Baktt would: "unlock the transformative potential of digital assets across global markets and commerce."
With an owner as influential and entrenched within the traditional markets as the intercontinental exchange (ICE), its no surprise people are pinning a lot of hope on Bakkt.
Read more: Bakkt is our 'Moonshot bet' on Bitcoin & crypto, says ICE CEO Jeff Sprecher

From a purely statistical standpoint, the New York Stock Exchange – of which ICE is the parent company – boasted a total market capitalization of $30 trillion in traded assets as of February 2018, with a daily volume of $169 billion back in 2013.
The capabilities of Bakkt under the management of ICE could yield far more than previously expected.
These two ventures alone could propel the industry for years to come, merely due to the influx of money they promise; as depicted by Fidelity bringing in almost double the amount of money currently in crypto.
Bitcoin Reward Halving
However, that's not all the future has in store, one fundamental factor in favor of an (almost guaranteed) increase, is the Bitcoin halving in 2020. The hype around the halving already mounting, with many appearing more enthusiastic for the promise of a reward halving than any such benefit from the institutional investment.
This may be because of the many precedents set from previous bitcoin halvings.
Read more: Its probably already time to start preparing for 2020's halving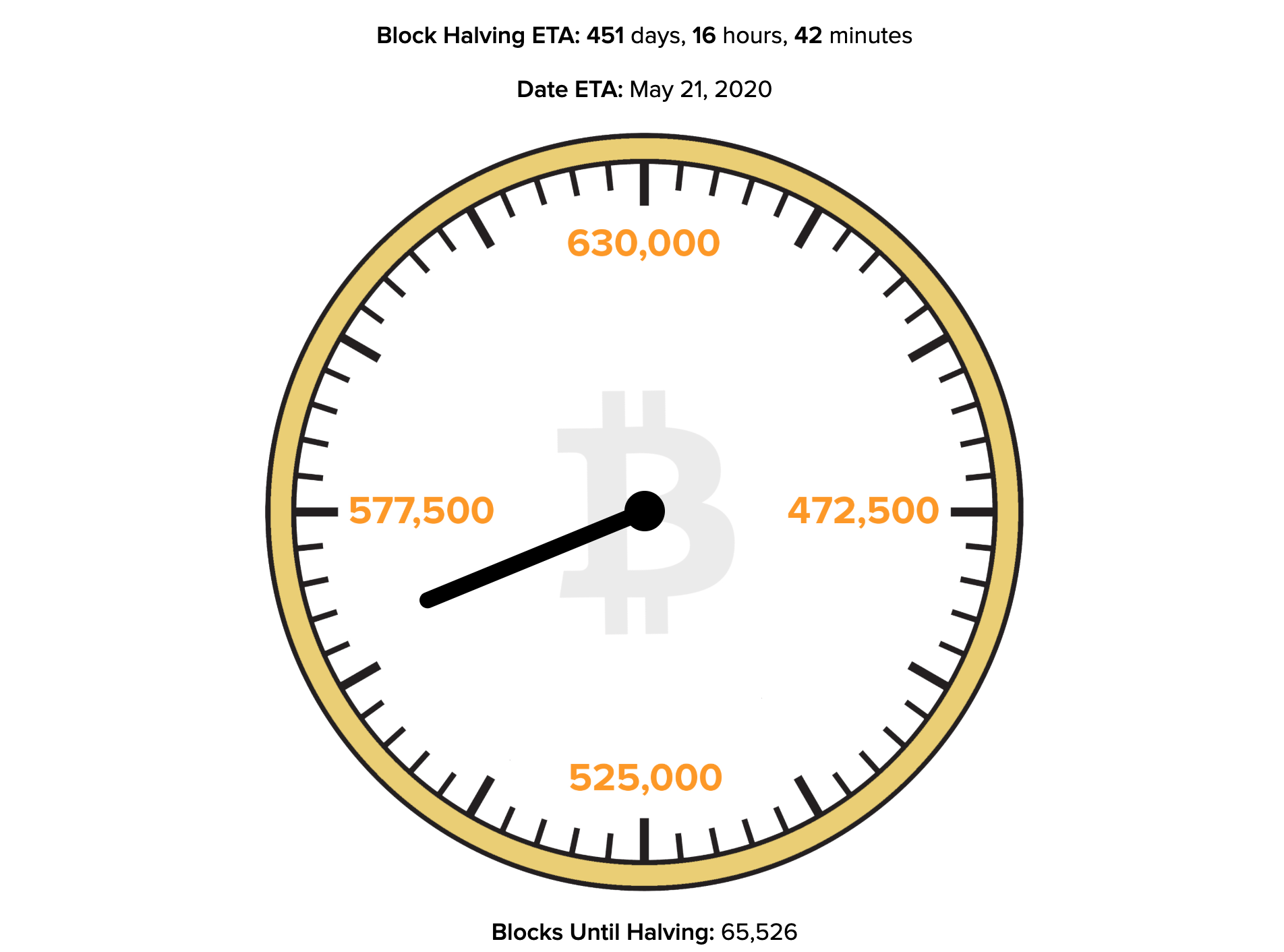 The halving comes, every four years and with it the rewards for mining BTC are slashed in half. This is a quasi-monetary policy introduced to reduce inflation, and as a result increase scarcity.
Now typically halvings have coincided with a price bump. For example, back in November 2012 Bitcoin's first halving led to a huge rally taking the price of BTC from $13 to a $238 all-time high in April 2013.
Similarly, in 2016 the 2nd and most recent halving took BTC from $177 in January 2015 to $648 post reward halving.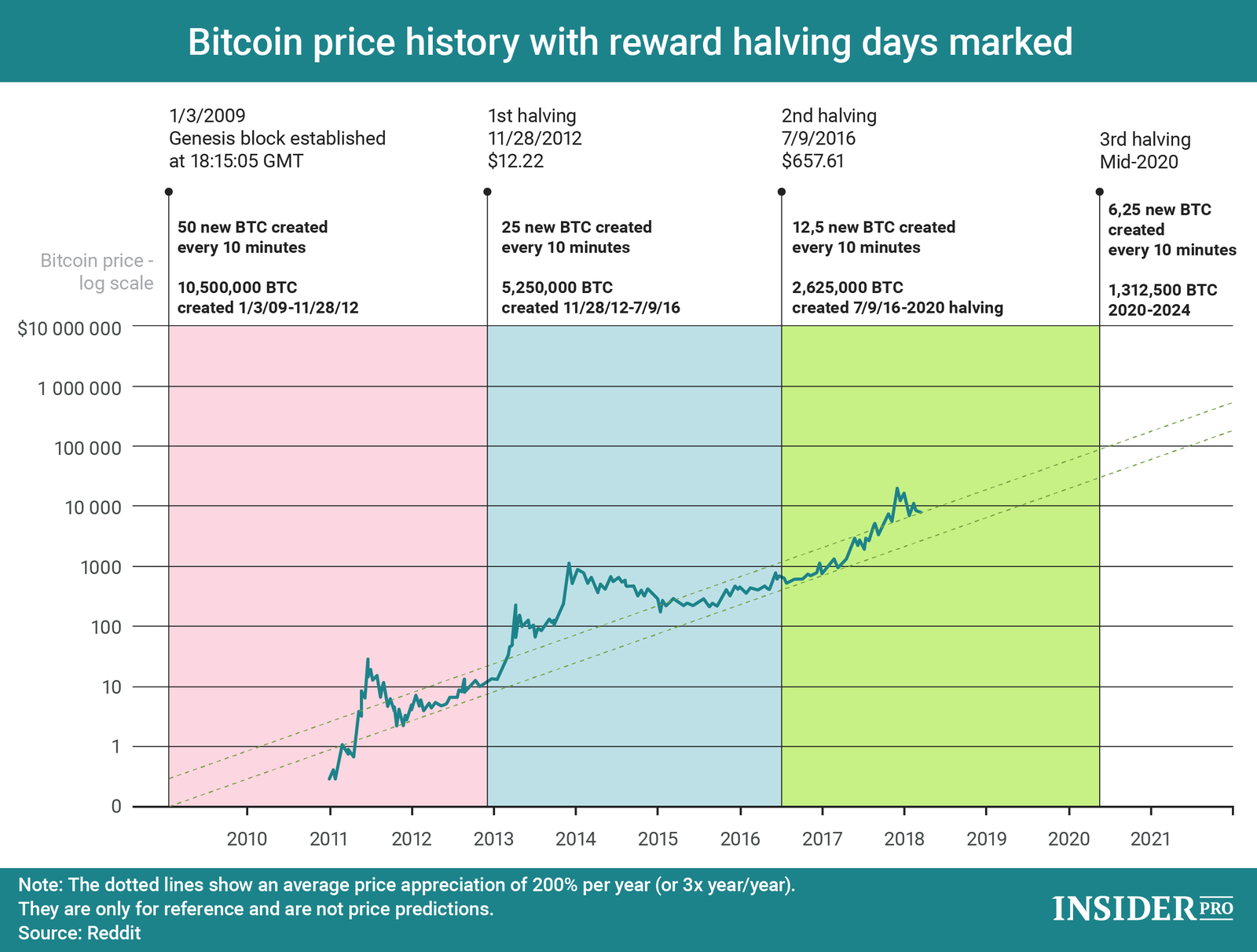 Nowadays, the hype surrounding the event itself seems to propel price action, with many commentators already excited for the 2020 event.
500 days to go until Bitcoin reward halving 🚀 https://t.co/hrw21pUJY1

— Alan Silbert (@alansilbert) December 18, 2018
#Bitcoin Halving Reward Era Price Analysis:$BTC / $XBT bottomed out against support from its parabolic price trend dating back to 2011. Expect continued confirmation of the new Bull Market until a new ATH Q1/Q2 of the next reward era (2020/2021). The time to buy is NOW. pic.twitter.com/KCCIjaUDN5

— K A L E O (@CryptoKaleo) February 13, 2019
Bitcoin price movement prior to block reward halving
*** Assumes price of $12,000 at 3rd halving ***#Bitcoin $BTC #BitcoinCharts pic.twitter.com/m0qDtkpeeB

— Bitcoin Charts (no TA) (@ChartsBtc) December 5, 2018



The pre-halvening pump is still very strong by itself, but will still rather be slow compared to being accompanied by #Fidelity and #Samsung launching-crypto wallets. Also, #BAKKT is still scheduled to launch in 2019. Big difference. Buy the dip, take occasional profits and HODL. pic.twitter.com/3AZ4cA5tKS

— Syed Raza Shah, MD (@SyedRazaShah123) February 24, 2019
So whether this recent rise is a dead cat bounce, an impending bull run or even the emergence of alt season, one thing is for sure, the crypto industry is in for a wild ride this year. Buckle in.
Read more: Is Bitcoin dead? 8 reasons why it is NOT; Spencer Bogart on Bitcoin: "Now is a very good time to buy"; Tom Lee expects Bitcoin to end the year off on a very positive note


Follow Chepicap now on Twitter, YouTube, Telegram and Facebook!
Chepicap is here for you 24/7 to keep you informed on everything crypto. Like what we do? Tip us some Satoshi with the exciting new Lightning Network Tippin.me tool!
Read more: How to tip and receive Bitcoin via the Lightning Network with Tippin.me