Binance asked details of Blocknet DEX, claim as part of listing procedure
Blocknet reveals the questionnaire they had to fill in when they filed for listing on Binance, accusing them of "stealing" invalueable information related to the DEX development.
Only 2 days after Binance DEX's launching, new information behind the DEX development has emerged.
Read more: Binance DEX AND Chain are now on public testnet - this is how you start
Blocknet, a second layer interoperability protocol that enables communication, interaction, and exchange between different blockchains, reveals the unusual process they had to go through to get listed on Binance exchange.
The story began when Blocknet, whose project includes a DEX, called BlockDX applied for a listing on August last year.
The Blocknet team was required to fill in the Binance Listing Form that contained questions about the company's detail, project's detail, target industry, which is a standard procedure all listing applicants must go through.
But things became unusual when Binance's head of business, Ashley Ouyang contacted Blocknet via email with follow up questions, which the team answered and replied immediately.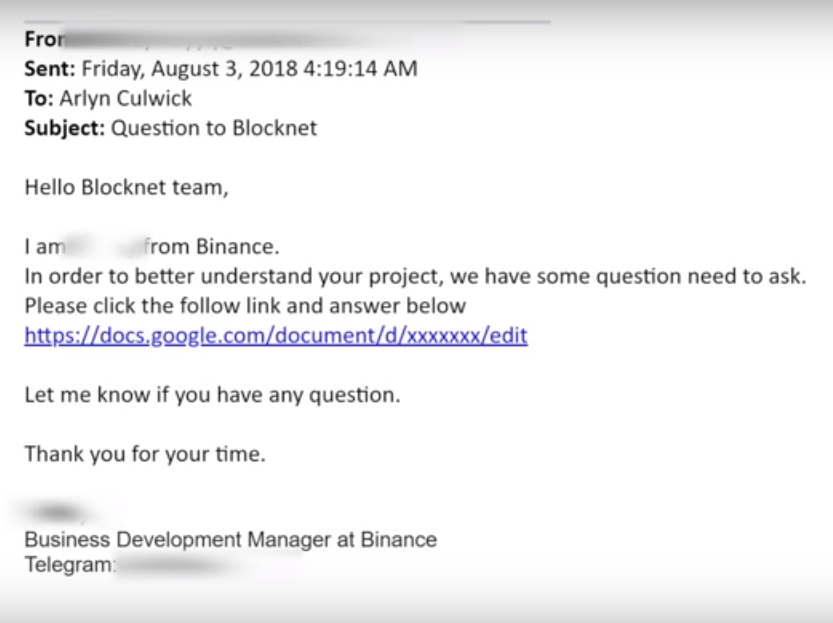 A month went by without any updates from the Binance team, so Blocknet decided to send an email asking the progress of their listing application. The answer they received was "Zing" aka "None" aka no replies at all from the Binance team.
Out of curiosity and dissatisfaction, the team started to review the second part questions, which they had answered previously.
The questionnaire contained some basic and typical questions, such as the recent update of the project, the milestone since the initial token offering, competitors review, and social media.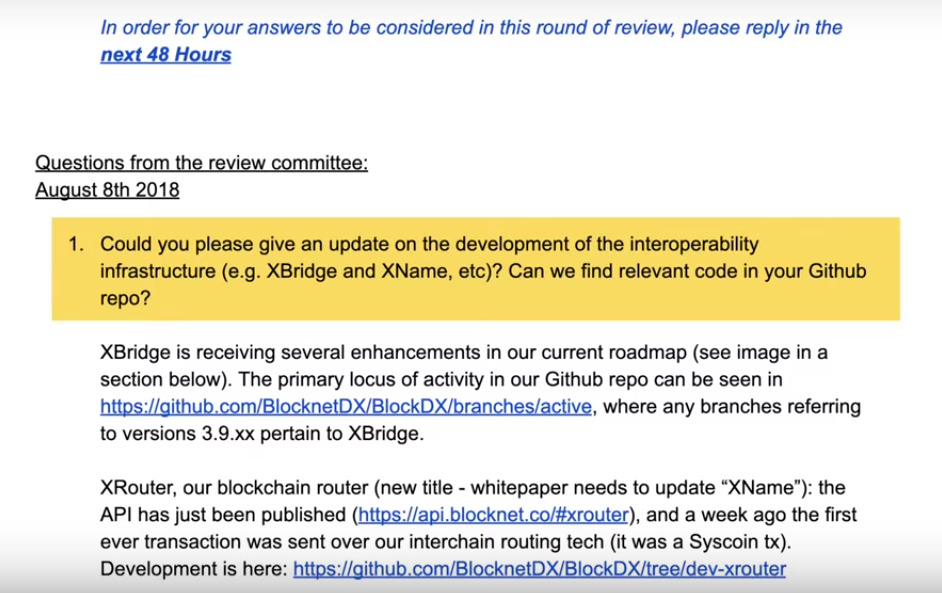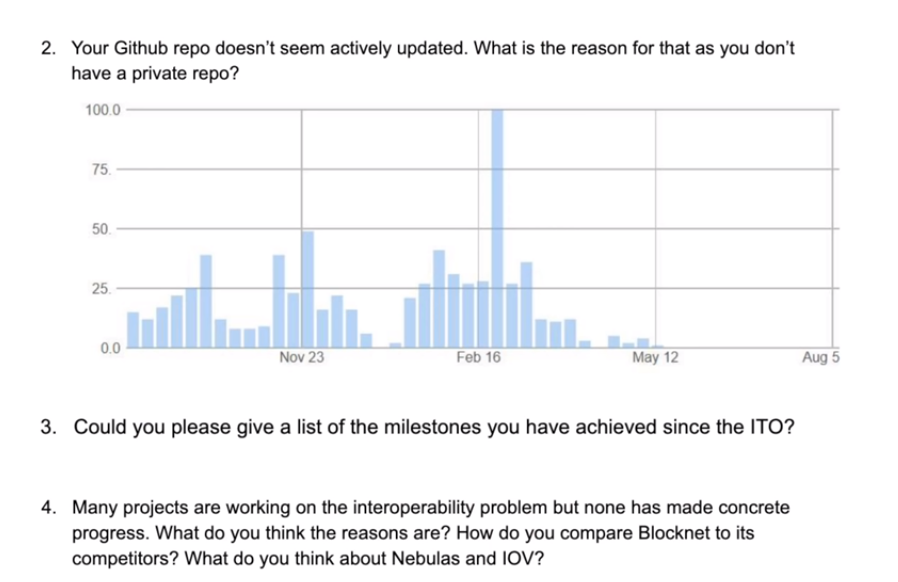 However, things got pretty shady when they asked the question, "Why do you choose to build your own DEX instead of leveraging those existing ones on the market? What is the rationale that DEX has been the main focus of the project?"
According to Chico Crypto on his YouTube channel, this is obviously some sort of "competitor research", considering that just months before, Binance announced their plan to build Binance DEX.
Moving on the next questions, it became even more obvious that the questionnaire was more than just for listing purposes.
Binance asked deeper questions, such as the breakdown of the company's employees, project advisors, investors, and even asked for Blocknet's private code repo so they can "have a look at your development to date".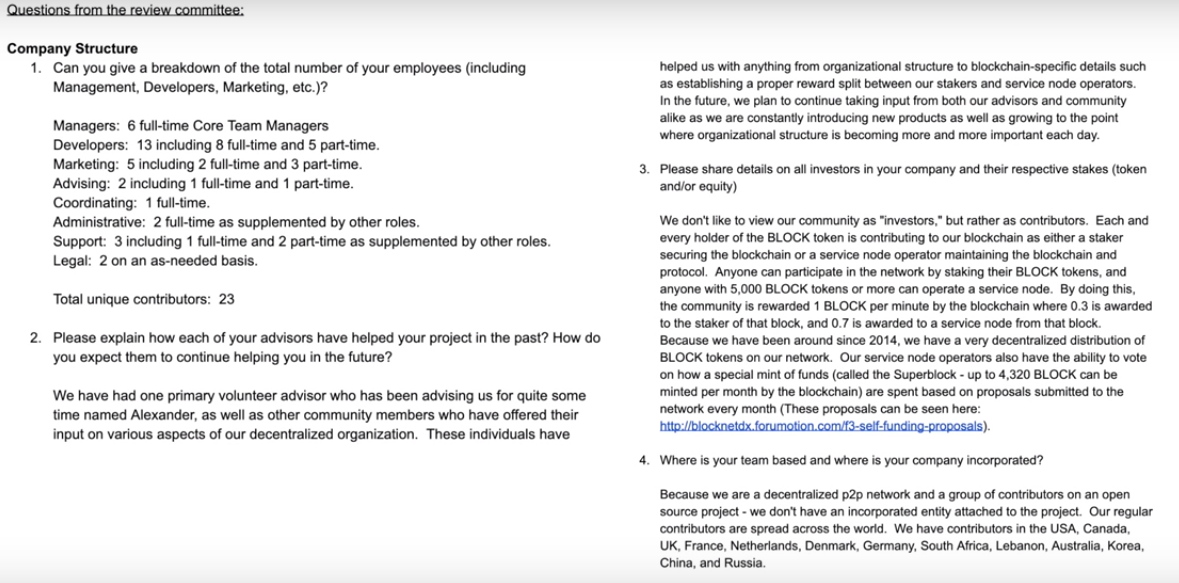 But it seemed that wasn't enough for Blocknet to get listed on Binance. They were asked about the future plan for BlockDX, many technical questions, and finally a demo for Binance to test BlockDX.
The technical questions were also pretty detail, like the token incentive & penalty system, the minimum transaction fee rate, the service node.
Looking through them undeniably felt like Binance was actually asking for Blocknet's "help" to resolve the issues they've been dealing with on their DEX development.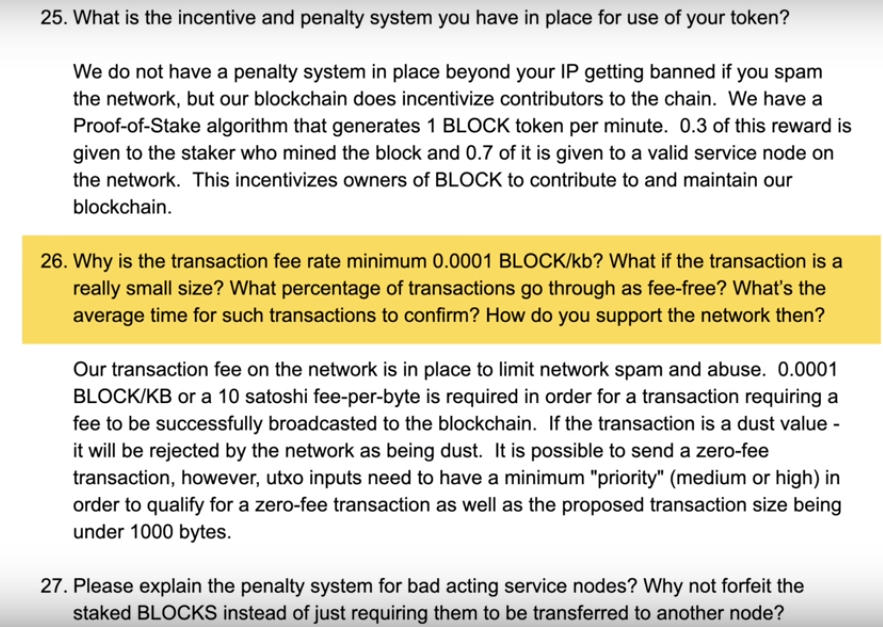 While there's nothing wrong for a business to conduct an in-depth competitor research, it seems unethical to abuse power to do it, even in an industry with an unregulated nature like the crypto business.
In this case, as the largest cryptocurrency exchange in the world, Binance has the power to get detailed, even sensitive information from those wanting to be listed on the platform, some of which might be their potential competitors.
That said, it is also unwise for a business to naïvely provide their sensitive information to other businesses, without any prior agreement.
In the Blocknet case, the company confirmed through a blog post that all information provided are those already made public through many methods, such as Discord, Github, AMAs or conversations with the team during an event.
Having said that, the Blocknet team said, "Other projects might not have been so fortunate, and hopefully this news helps raise awareness."
https://t.co/8oBMCeTYXp #Blocknet #Binance #cryptocurrency #DEX #decentralized #CryptoNews

— The Blocknet (@The_Blocknet) February 20, 2019
As a wiseman said, "If it's your boat, it's YOUR responsibility."
Stick with Chepicap for more updates on this.
Read more: Is Binance DEX really decentralized? Some critics are saying it's not
Follow Chepicap now on Twitter, YouTube, Telegram and Facebook!
Chepicap is here for you 24/7 to keep you informed on everything crypto. Like what we do? Tip us some Satoshi with the exciting new Lightning Network Tippin.me tool!
Read more: How to tip and receive Bitcoin via the Lightning Network with Tippin.me