Fetch.ai on the Binance Launchpad: all you need to know
After all the hype and excitement regarding BTT made the first ever use of the Binance Launchpad a serious story of success, the second project of the year is here. CZ has mentioned that he wants at least one monthly launch on the latest Binance platform, and so far they have managed to deliver.
WATCH: 'Bitcoin Bull' Pomp predicts price of BTC in 2019
What are the main characteristics of Fetch.ai?
According to the documentation provided in the Binance Launchpad, Fetch.ai aims at putting together machine learning, artificial intelligence, multi-agent systems and decentralized ledger tech, in order to create an "economic internet"
Some of the key features of the ERC-20 standard based project are its scalable ledger, the use of synergetic computing and intelligent smart contracts and an economic framework adapted to dynamic marketplaces.
When will it be possible to buy FET on Binance?
The token sale is scheduled to start at 2:00 PM GMT on the 25th of February of 2019, that is, almost exactly one week from now. It is expected to extend for seven days, or alternatively any shorter amount of time where the hard cap of the presale is reached.
How much Fetch.ai (FET) will there be available on the Binance Launchpa presale?
Per the technical documentation accompanying the launch, more than 1.1 billion tokens will be available, for a hard cap of $6 million USD, which equates to 11% of the total token supply. The tokens are to be distributed in the following way: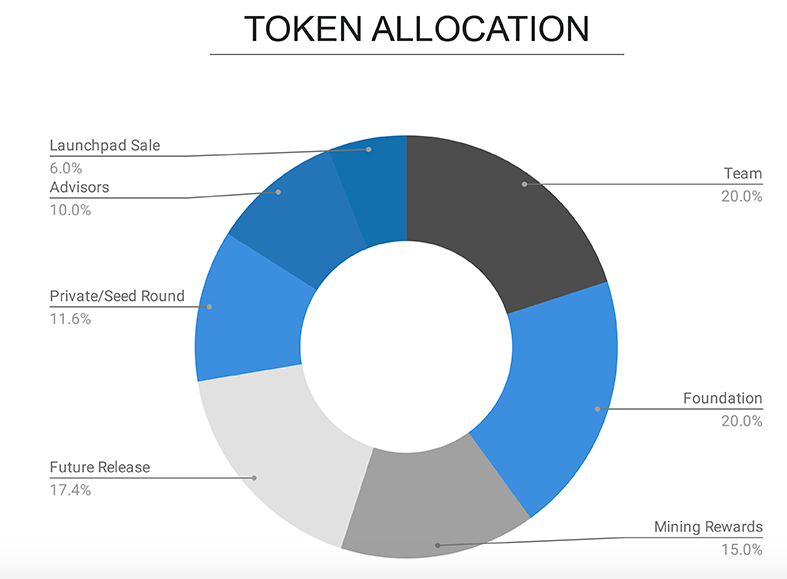 How much will Fetch.ai (FET) tokens cost on the presale?
Currently FET tokens are priced at $0.052, with an individual minimum purchase amount of $20, and a maximum of 3,000. This is how the company plans to distribute their tokens from here to 2022:

Read more: Binance Coin surges into top ten after new Launchpad project announced; 5 reasons why Binance Coin (BNB) is up 75% this month


Follow Chepicap now on Twitter, YouTube, Telegram and Facebook!
Subscribe to us on Feedly